On Sale
Limited Time: Purple Magic
Very Low Caffeine
Let your senses run wild with this magical cup of colour-changing tea! Purple Magic steeps a blue infusion but add a squeeze of lemon or lime and the colour changes to bright purple! The fresh fruity taste makes a delicious cup of hot tea, or a refreshing choice to enjoy over ice.... or treat your friends to a vibrant tea cocktail!

Enjoy our Purple Magic tea, until it disappears!
Limited Time: Purple Magic Flavour Notes
Fresh & Sweet, Apple & Strawberry
😋 Flavour Notes
☕ Caffeine Level
🌿 Ingredients
🫖 Steeping Instructions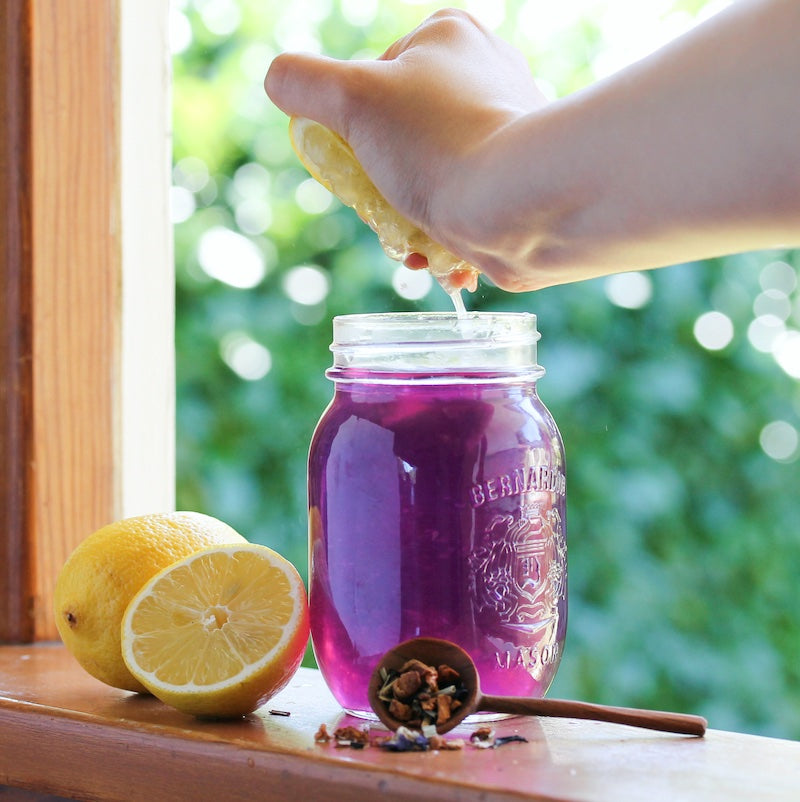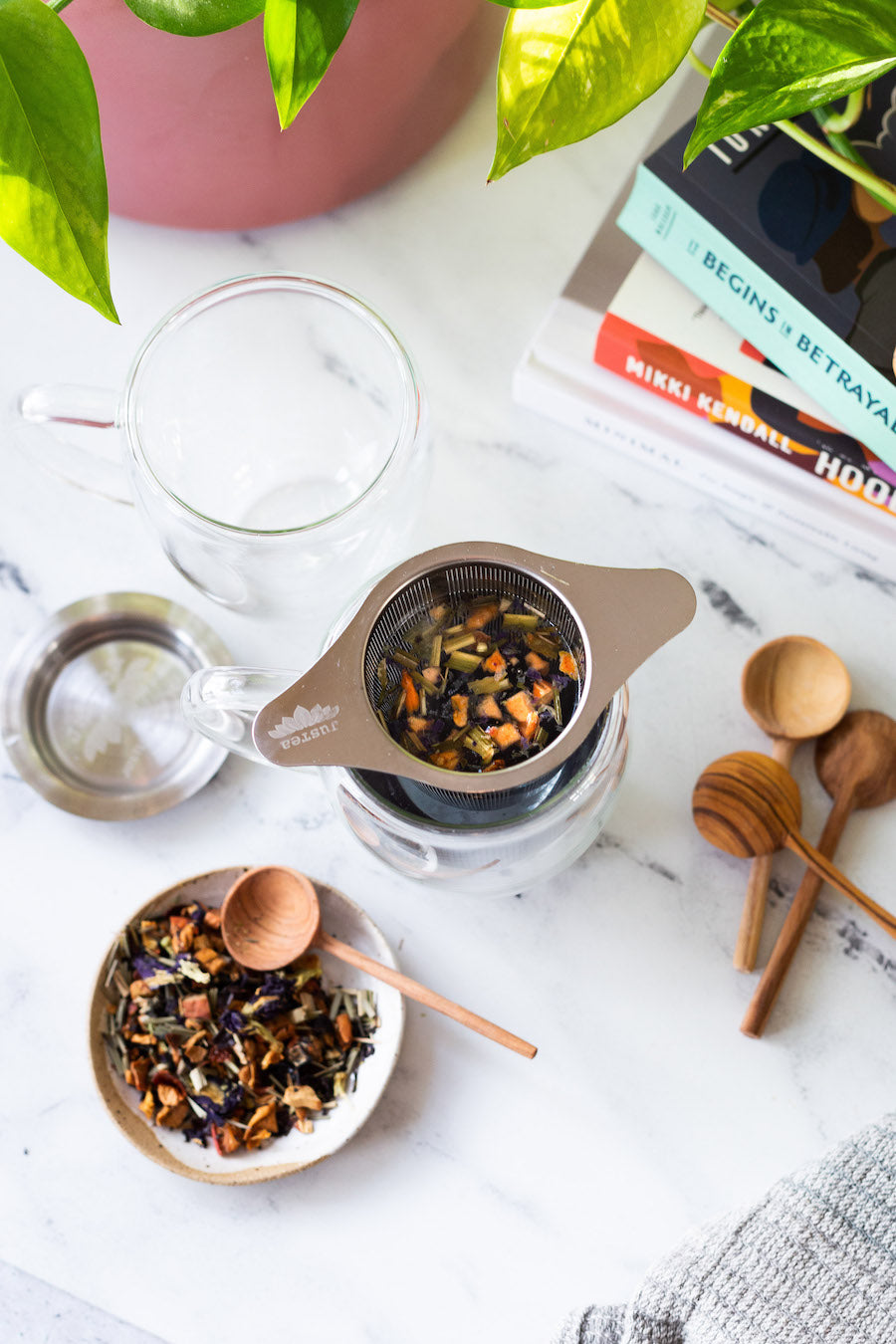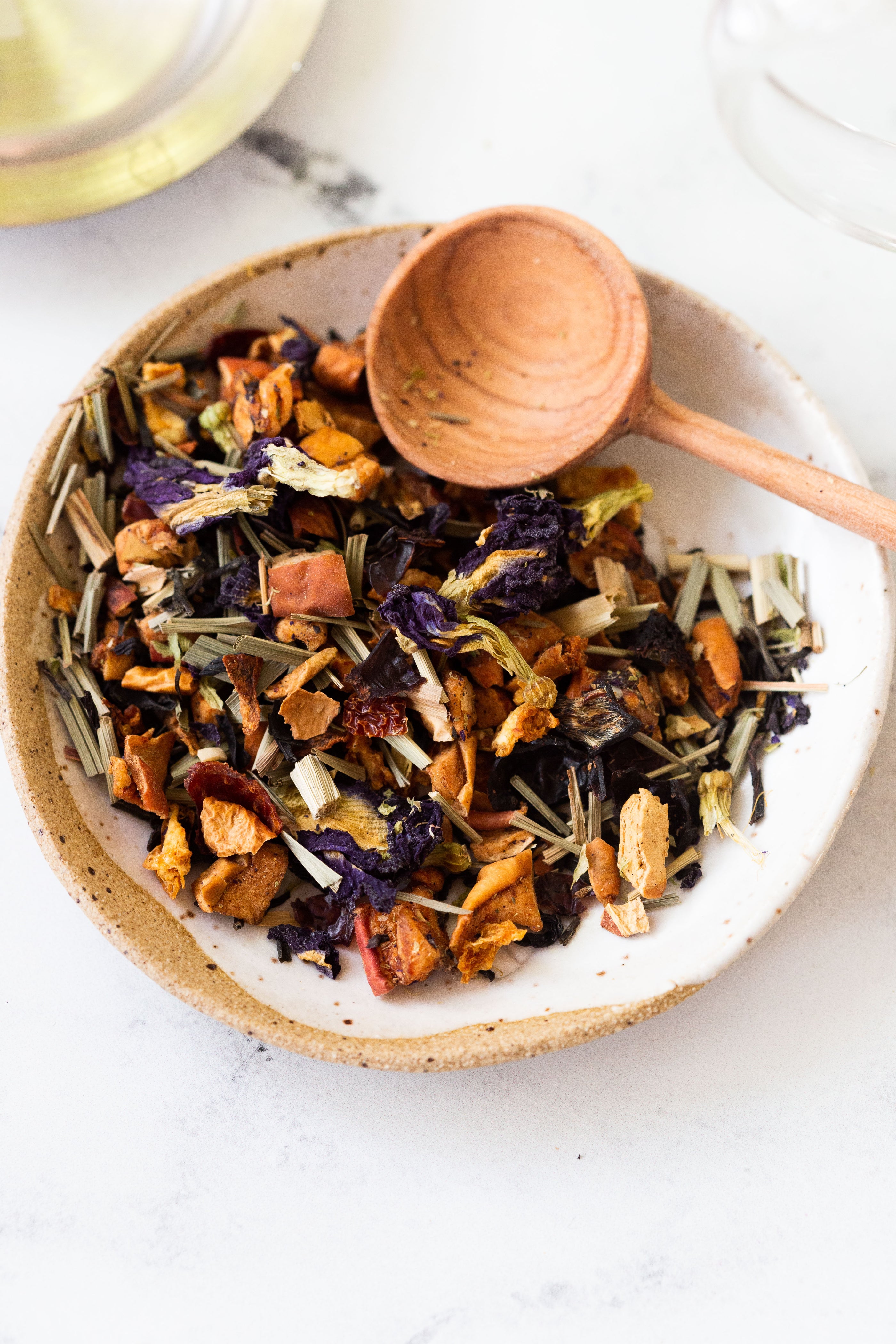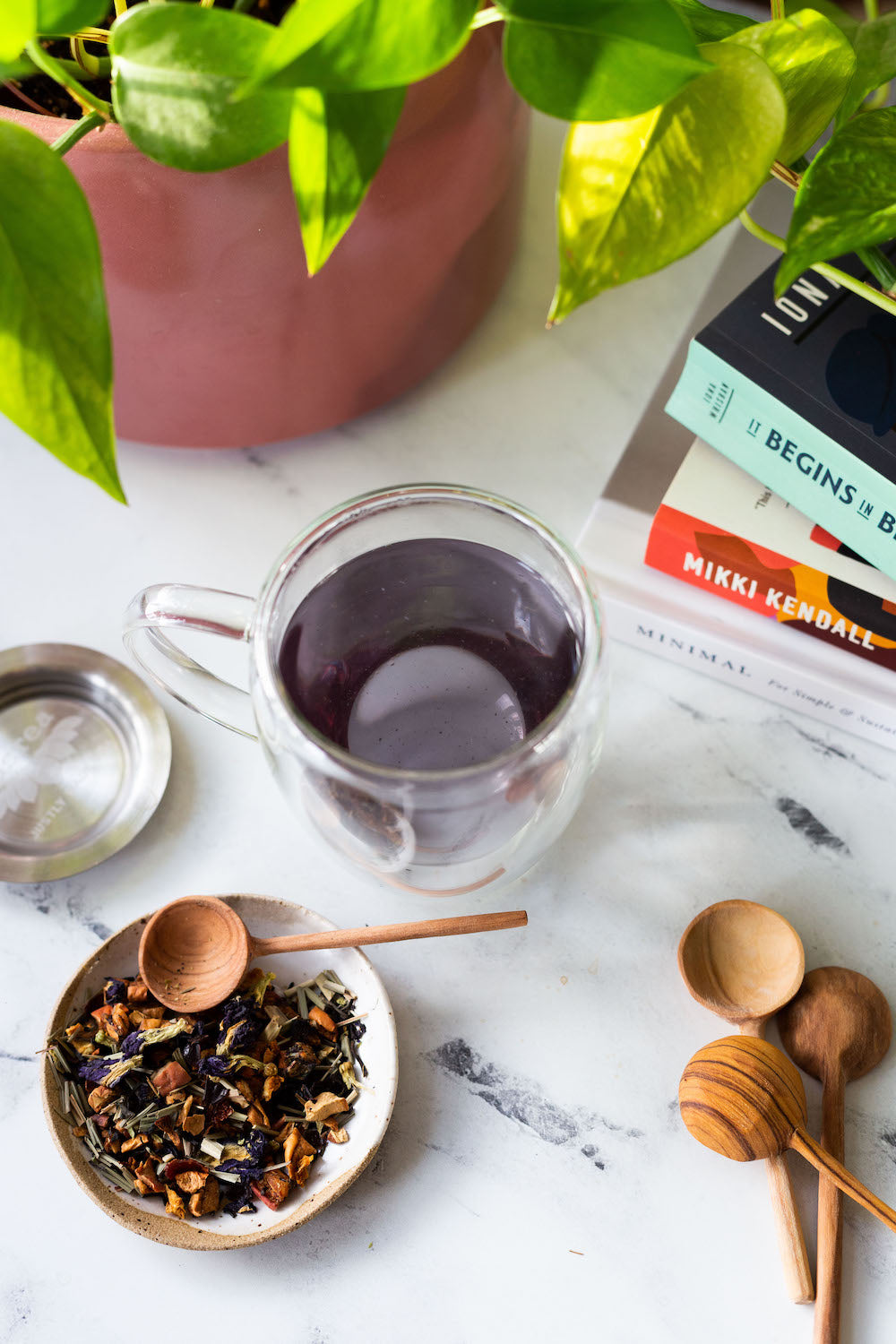 JusTea Stands for Justly Made Tea
Hand-Picked, Whole Leaf Tea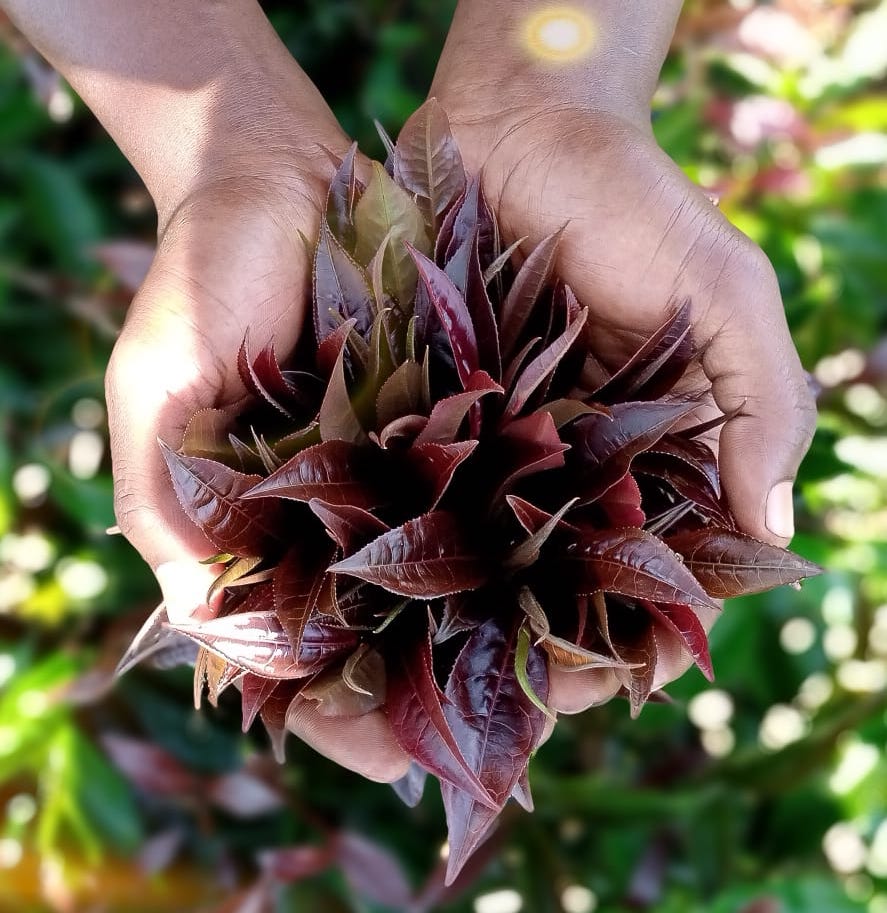 Great tea starts with great leaves. By carefully and intentionally hand-picking whole tea leaves, we ensure a top-quality, totally delicious cup of tea.
Organically Grown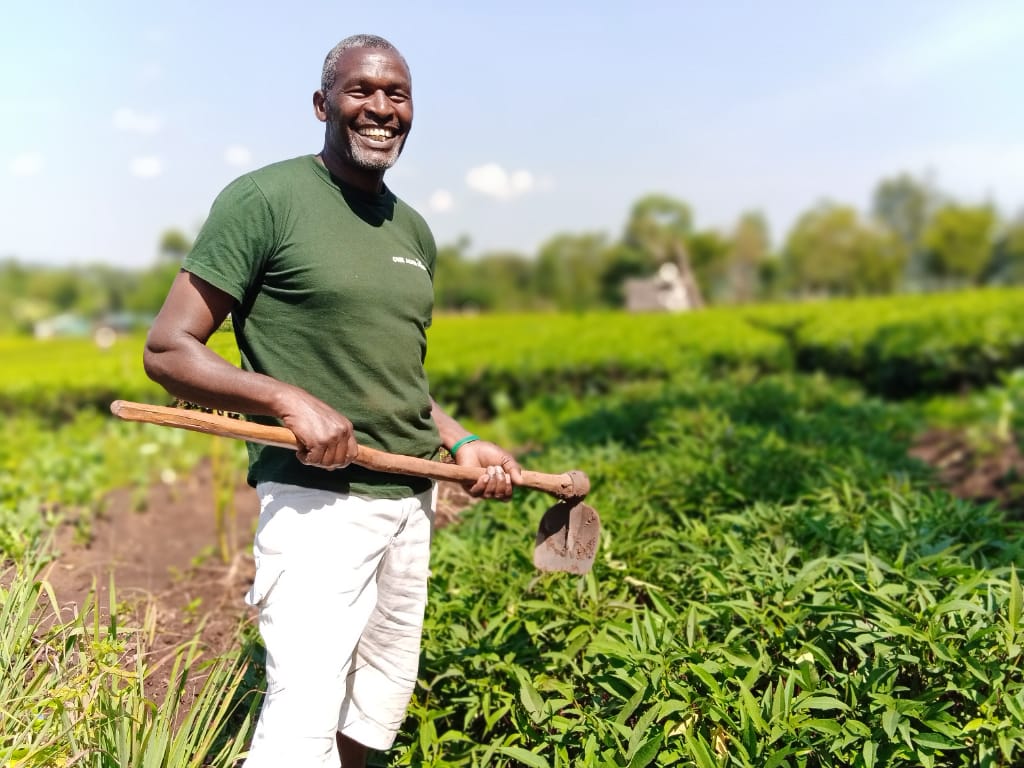 Unsafe chemical pesticides damage soil, the plant, and end up in your cup of tea. We avoid all that by encouraging regenerative agriculture, organic fertilizers, and bio-diversity in the tea gardens.
Fair-Trade & Farmer-Direct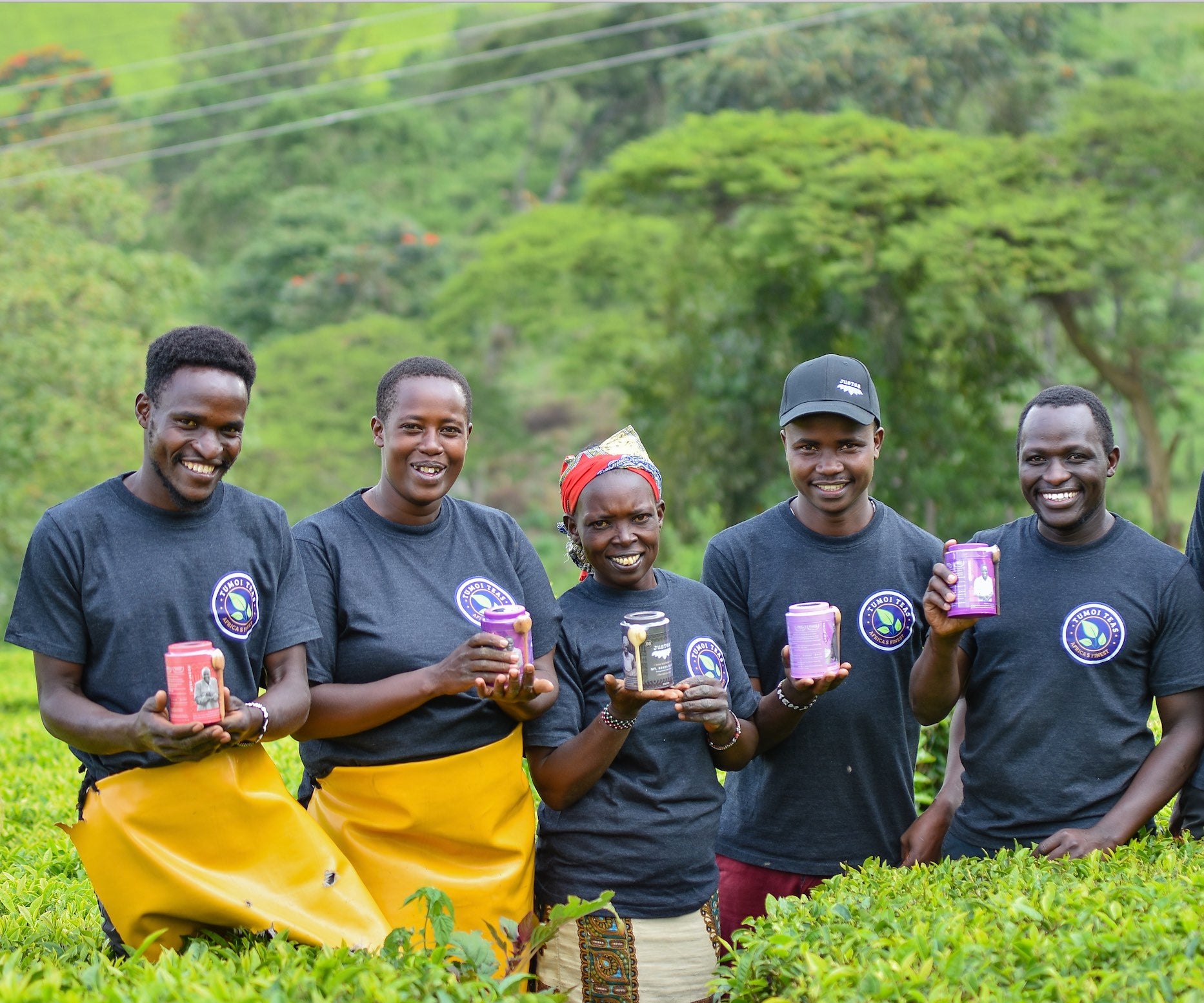 JusTea comes to you direct from the source. This ensures that profits stay in the tea farming communities, and that you get the freshest, purest, most delicious tea possible.
Enjoy a cup of Limited Time: Purple Magic, just how you like it.
Loose Leaf Tea
Get high quality Purple Magic tea in whole leaf form. Our teas come in fully backyard-compostable tea pouches.
great tasting truly enjoying it THANK
Excellent black tea !!
I've just tried the Kenya Black so far and it is really good…look forward to trying the purple tea!
Love my purple magic tea
Great taste fun to watch. The company is the best would recommend highly to anyone to buy the tea
The best
We love Justea! Such great blends beautiful and delicate alike and my 2 year old daughter is obsessed with the color changing purple magic tea!! 🔮
It's Magic, and Delicious
I really enjoyed watching the magic of the brilliant blue color of the tea turning vibrant purple when I added a touch of lemon. The tea is very interesting and also delicious. If you like Purple Rain tea, you'll like this one as well. It's got a very nice fruity taste. I did find the aroma to be quite strong in the bag but once the tea is brewed, the scent is very subtle. My only complaint is that there's no pretty canister for it. My collection of Justea's look great but the poor Purple Magic doesn't have a nice canister to display (see boring can on the left in pic). I definitely plan on buying more of this tea though!