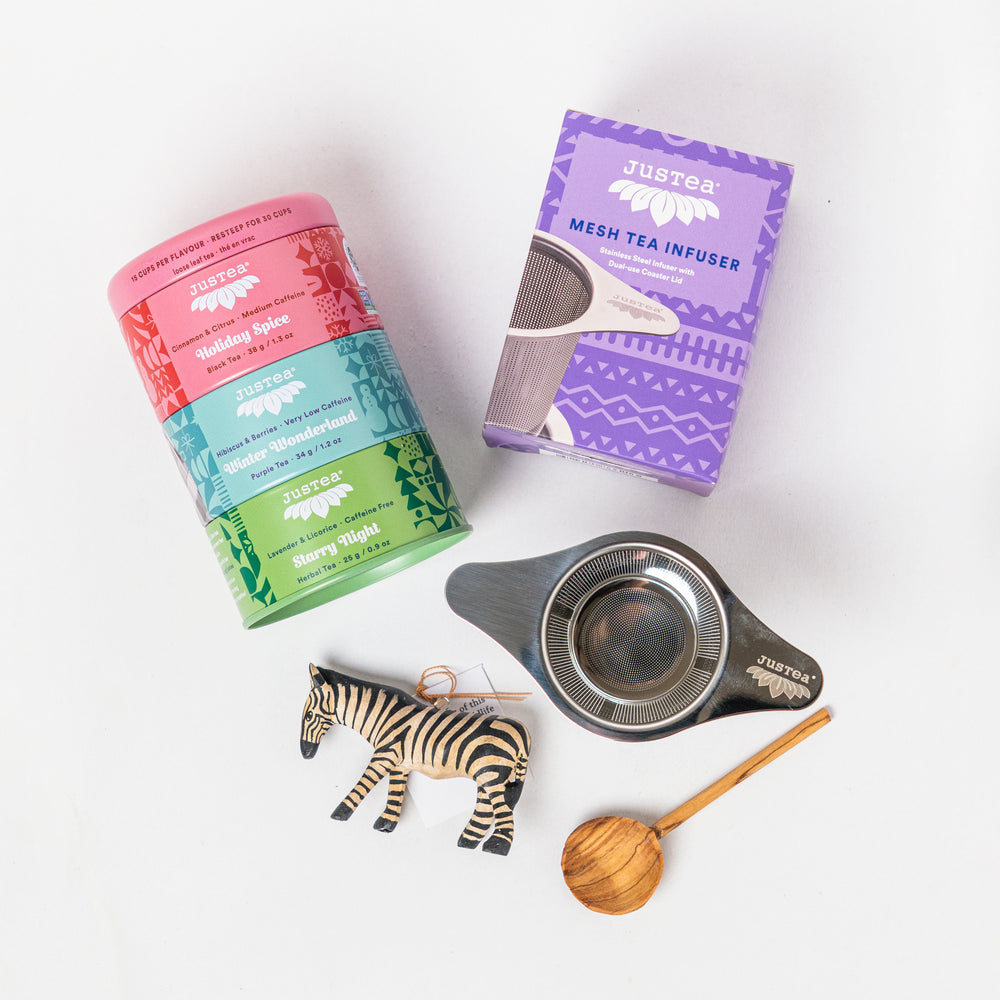 Hello!
JusTea offers the first and only farmer-direct tea from Kenya. If you like this blog post, check out the rest of our website.
Read our story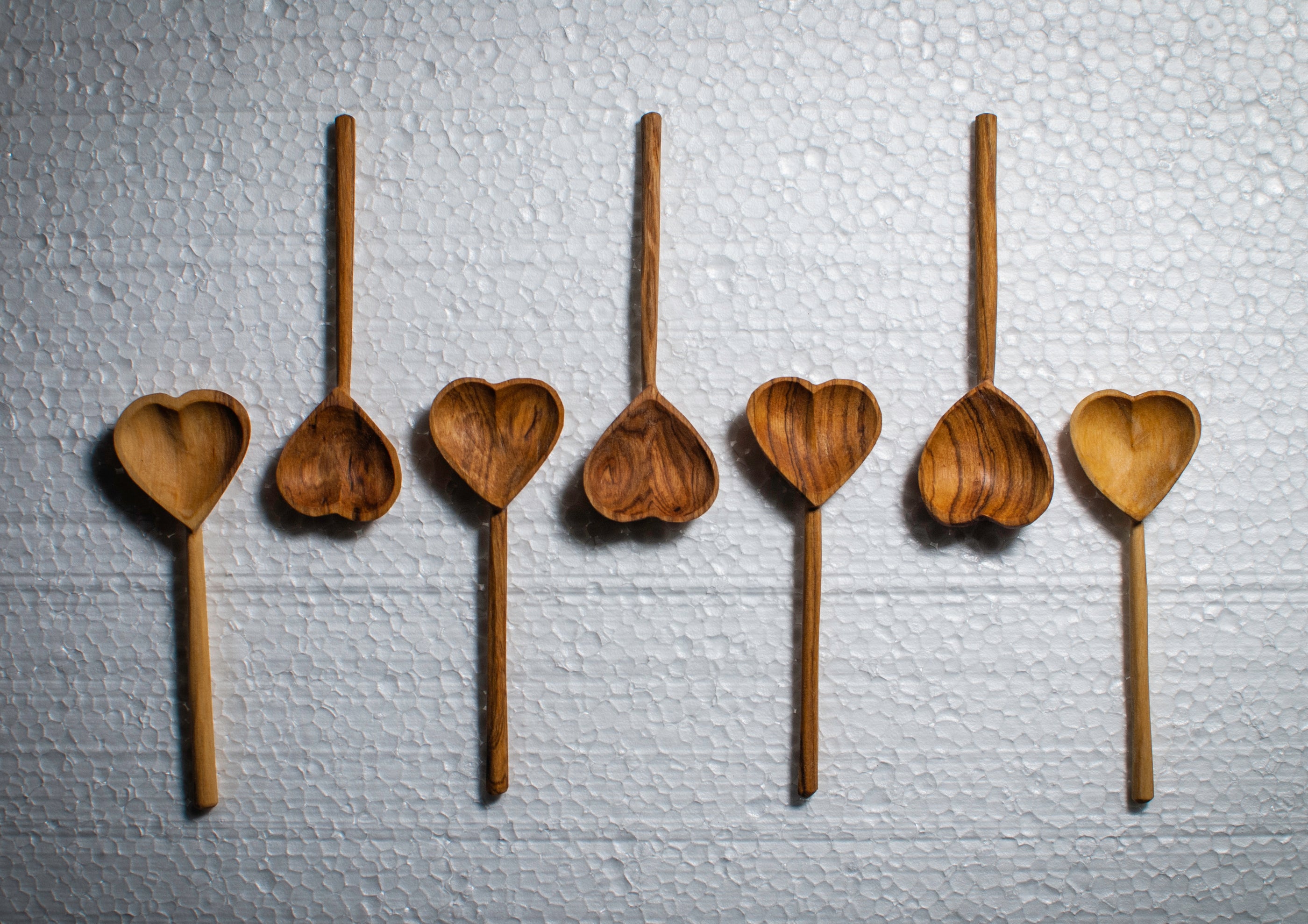 JusTea's Hand-Carved Kenyan Tea Spoon Partnership
H

ere's the scoop on our hand-carved Kenyan spoon partnership

According to your reviews, the crafty little wooden tea spoons that come attached to the side of our loose leaf tins are as loved by our customers as they are us! 

 

You may already know that our mission is to help develop sustainable and ethical tea farming practices in Kenya, and increase trade in tea-growing communities by importing only the highest quality of tea for steepers all over the globe. What you may not know is that this mission applies to more than just tea leaves. In this blog post we turn our attention towards the people behind our wooden spoons: a group of carvers from Makueni County in southern Kenya.
Economic and Environmental Sustainability for The Kenyan Community
Carving of this type is mostly a seasonal job because the demand is driven by tourism, so in the off-season there is a reduced need for workers. Our spoons are made year-round and by partnering with the group we're helping to create sustainable employment for over 200 carving families. 90% of the price JusTea pays for the spoons goes directly to the carvers, with the remaining 10% going to supplies and transport. They earn about 2-3 times the minimum wage in Kenya.
Coming from the beautiful Kenyan highlands, the group share our west coast love for nature and they make every effort to produce sustainably. All of the spoons are made from off-cuts of olive wood from larger items like bowls and tourist gifts (think carved giraffes). By turning these off-cuts into spoons the carvers reduce their waste and create for themselves additional income. Climate change looks a lot different in Kenya than it does in North America, the effects of which underscore the importance of increasing forest cover around the country. Together, we have committed to planting 3 trees for every one that is cut down, ensuring an exponential environmental return.
Here are some members of the spoon carving team we partner with:
Samuel is 36 and has 2 children. He is from Makueni County and was formerly a subsistence farmer. He turned to wood carving after several seasons of crop failures and now comfortably supports his family and both of his daughters, who are in school.
William is 58 and also comes from Makueni County. He has been carving wood for 17 years and encourages unemployed youth in the community to learn the skill. He is also a key figure in creating work for and training new carvers.
Joyce (44), Jannifer (52) and Roda (50) work at sanding, oiling, and beading. They taught themselves beadwork 5 years ago because farm work was becoming too physically demanding, and they now earn a much higher wage that allows them to contribute to school fees for their grandchildren.
Joyce says she loves this work because she can "Sit and chat with good friends while we do our work. I also love that we are making things that will be used in homes far away. Everyone can have a small piece of Kenya with them".
Justus is 42 with 4 children.  He comes from Taita-Taveta County, south of Makueni and just over the border from Tanzania. He was also a subsistence farmer but now earns enough from wood carving to employ people to work on his small farm.