Freshen up with the best Peppermint herbal tea
Peppermint Detox Flavour Notes
Cool & Refreshing, Mint & Sweet Lemon.
😋 Flavour Notes
☕ Caffeine Level
🌿 Ingredients
🫖 Steeping Instructions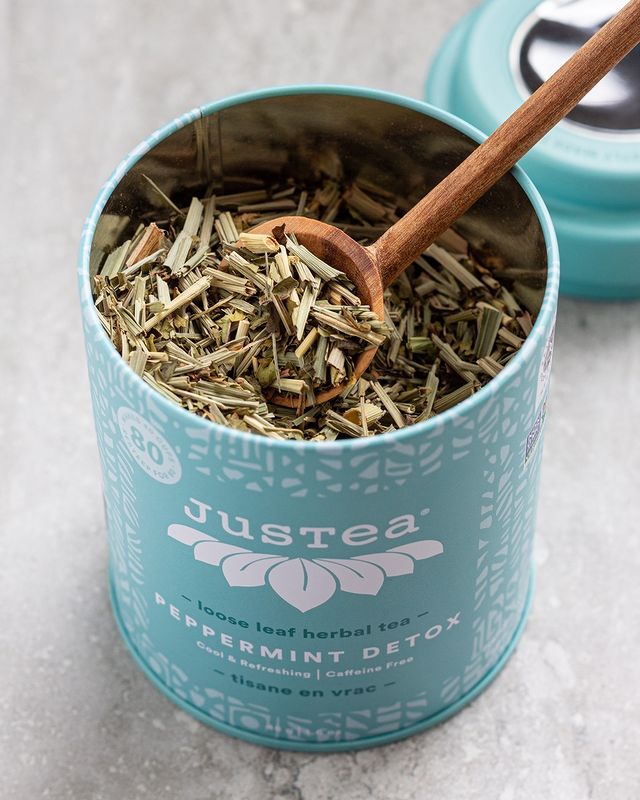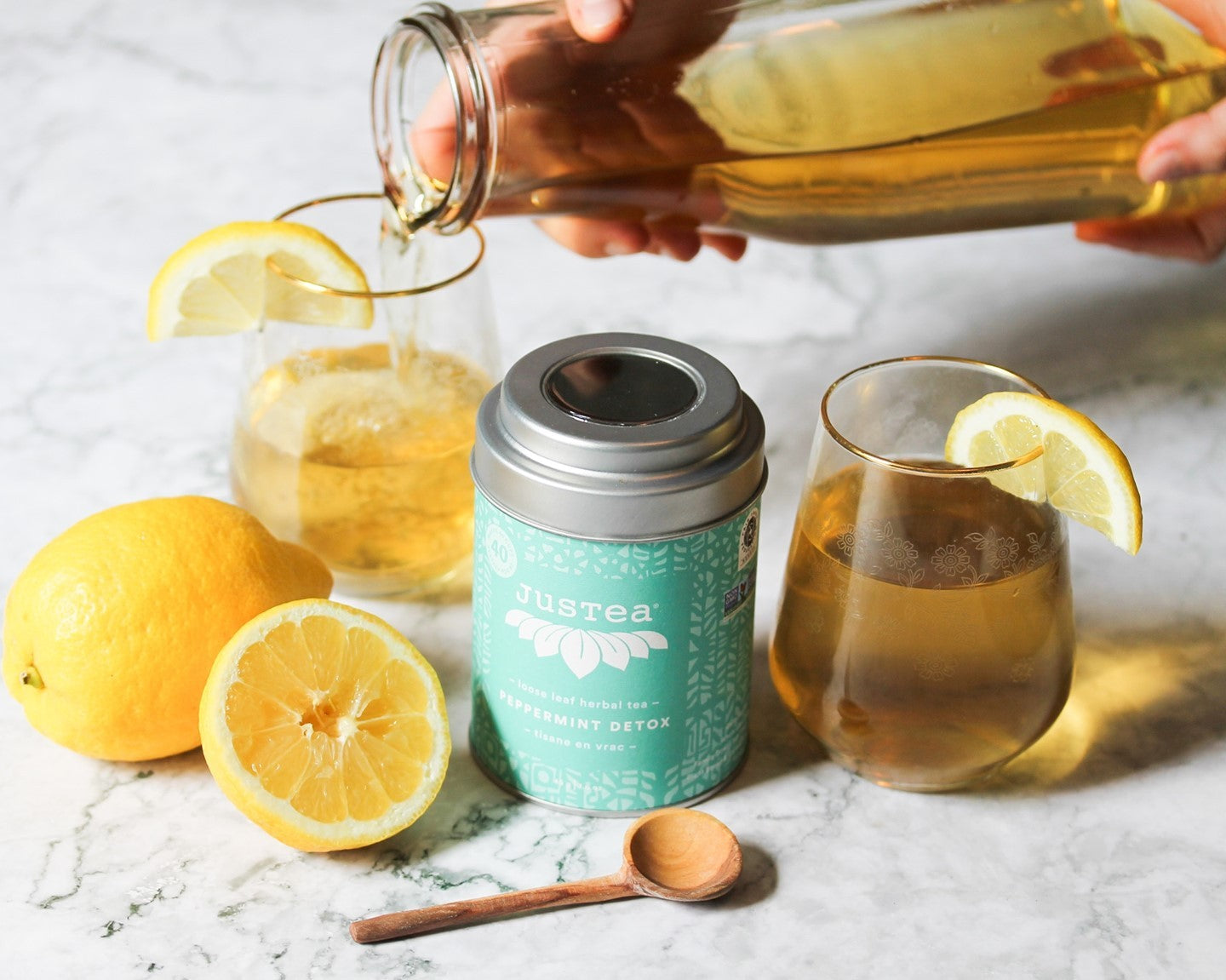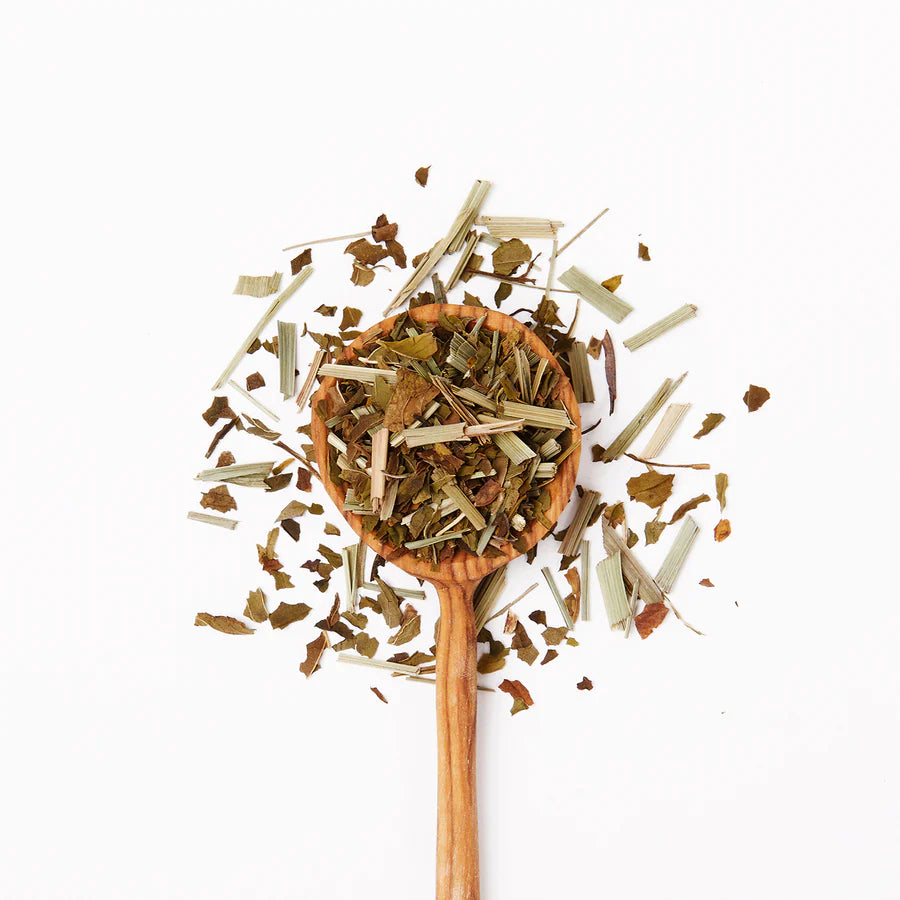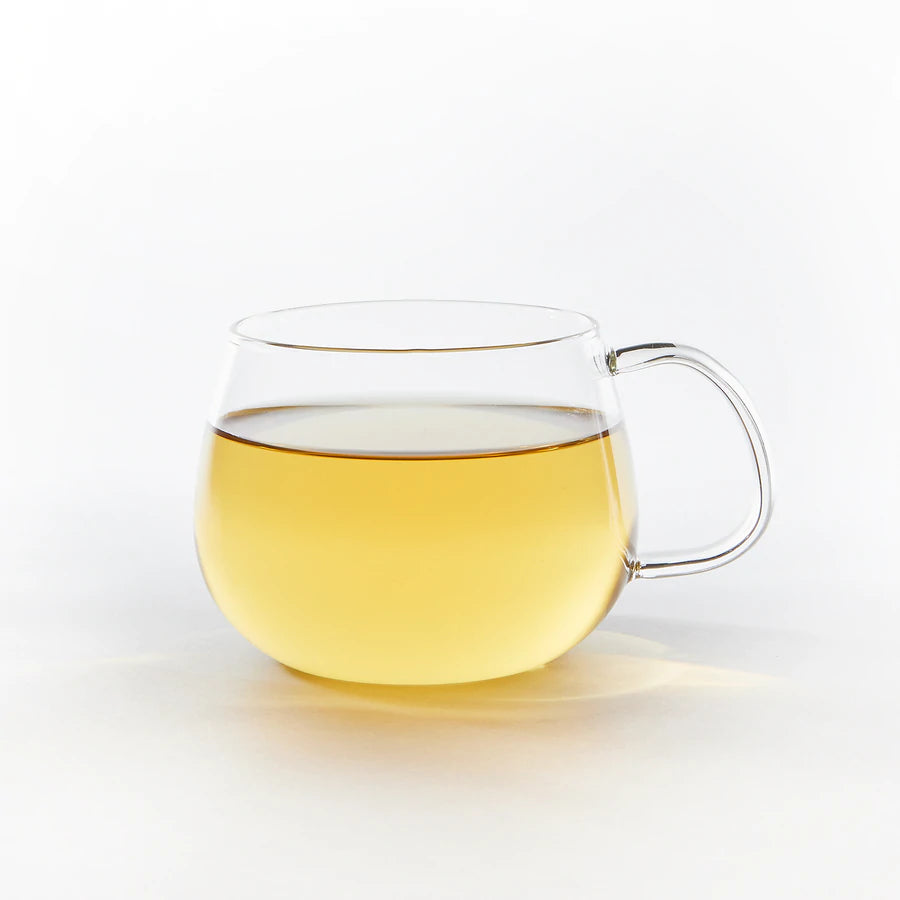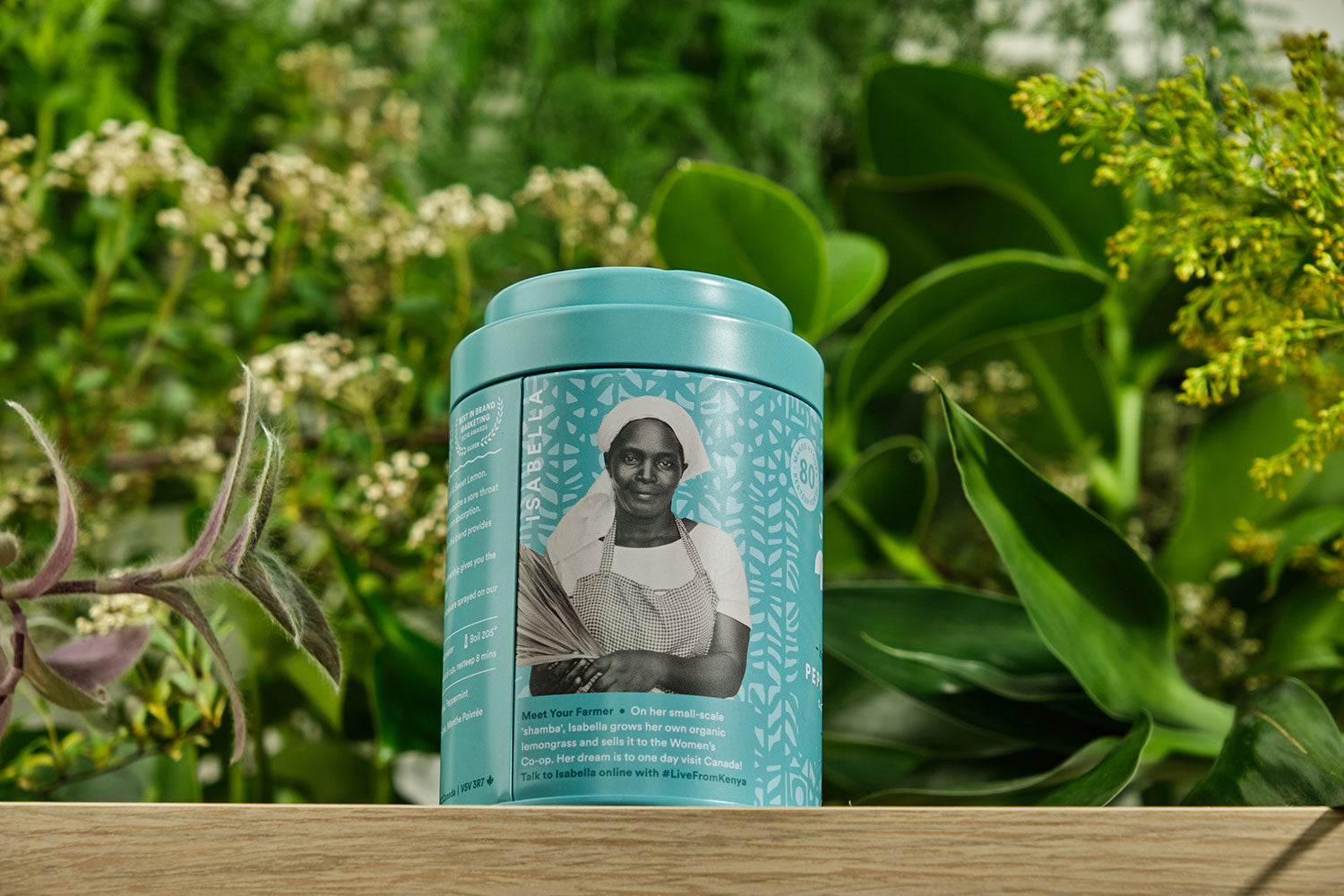 Meet Your Peppermint Detox Farmer
On her small-scale "shamba", Isabella grows her own organic lemongrass and sells it to the Women's Co-op. Her dream is to one day visit Canada! At JusTea, we're dedicated to fairly traded and farmer-direct tea benefiting Kenyan farming families with fair wage and steady employment opportunities.
Meet all the farmers
JusTea Stands for Justly Made Tea
Hand-Picked, Whole Leaf Tea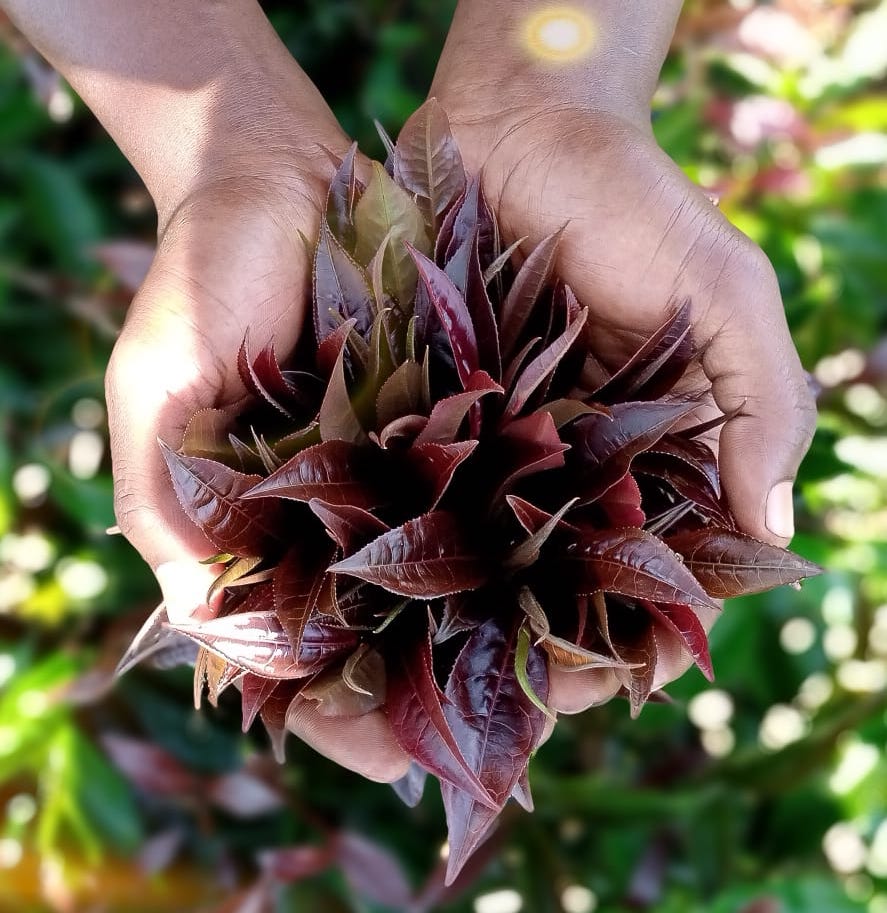 Great tea starts with great leaves. By intentionally hand-picking whole tea leaves, we ensure a top-quality, totally delicious cup of Peppermint Detox.
Organically Grown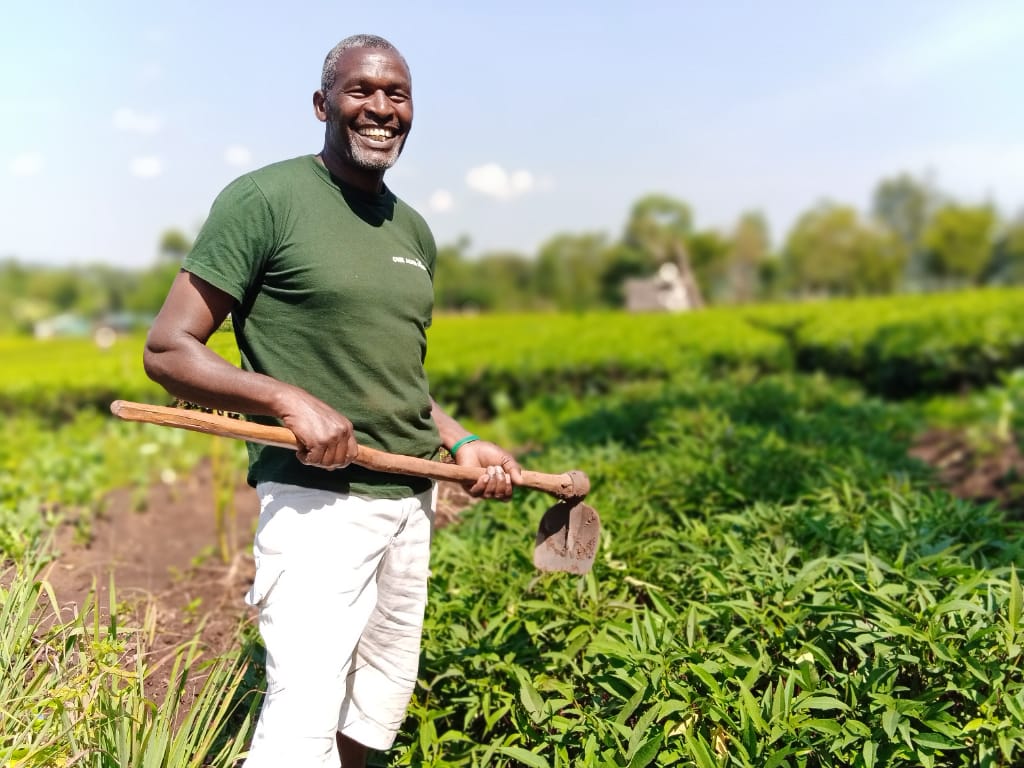 The use of unsafe chemical pesticides damages soil, the plant, and is consumed by the tea drinker. We avoid all that by encouraging regenerative agriculture, organic fertilizers, and bio-diversity in the tea gardens.
Fair-Trade & Farmer-Direct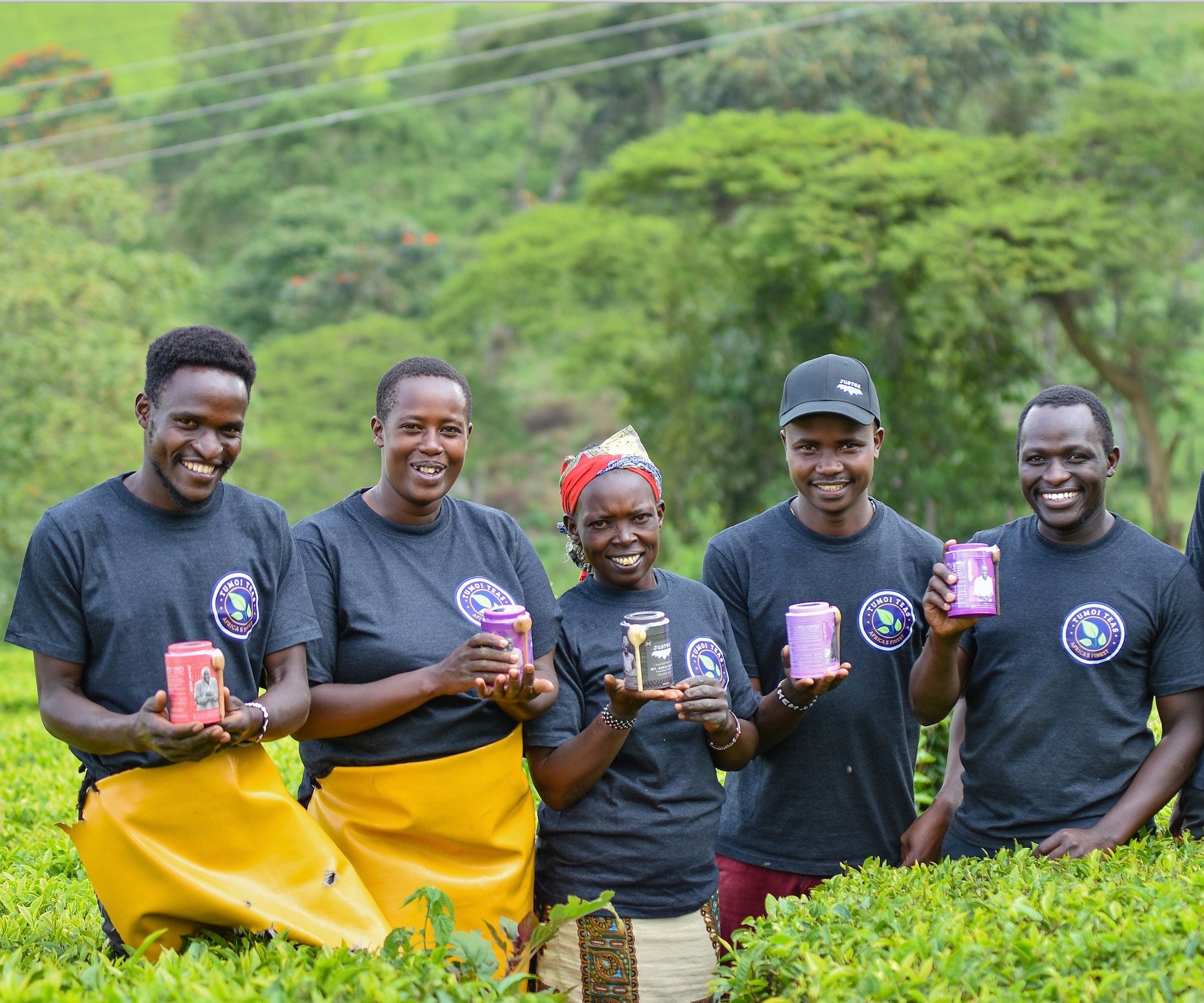 Our Peppermint Detox comes direct from the source. This ensures that profits stay in the tea farming communities, and that you get the freshest, purest, most delicious tea possible.
Enjoy a cup of Peppermint Detox, just how you like it.
Loose Leaf or Pyramid Bag Tea
Get high quality Peppermint Detox however you like it. Our teas come in 100% recyclable or reusable tins and pouches. Our pyramid tea bags are plastic-free and compostable (in under 3 weeks!)
Love it!
Love every single Justea product. Every single one is a proof of quality and freshness
Very disappointing.
The Peppermint Detox is mostly lemongrass.
never bitter
you know, how after making your mint tea ,you walk away to let it steep? So you get carried into worm hole . You come back and… it is bitter. How disappointing. This hasn't happened yet with Justea. It is smooth and relaxing. Wonderful.
A beautiful take on Peppermint tea
I love how lemongrass is added to this tea…levelling it up to a pleasing and subtle taste complexity.