Try a tasty trio of Purple teas
Purple Tea Trio Flavour Notes
Purple Rain: Bright & Lively, Tropical Fruit & Hibiscus
Purple Jasmine: Light & Floral, Spring Jasmine & Honey
Purple Chocolate: Sweet & Smooth, Pure Chocolate & Delicate Rose
😋 Flavour Notes
☕ Caffeine Level
🌿 Ingredients
🫖 Steeping Instructions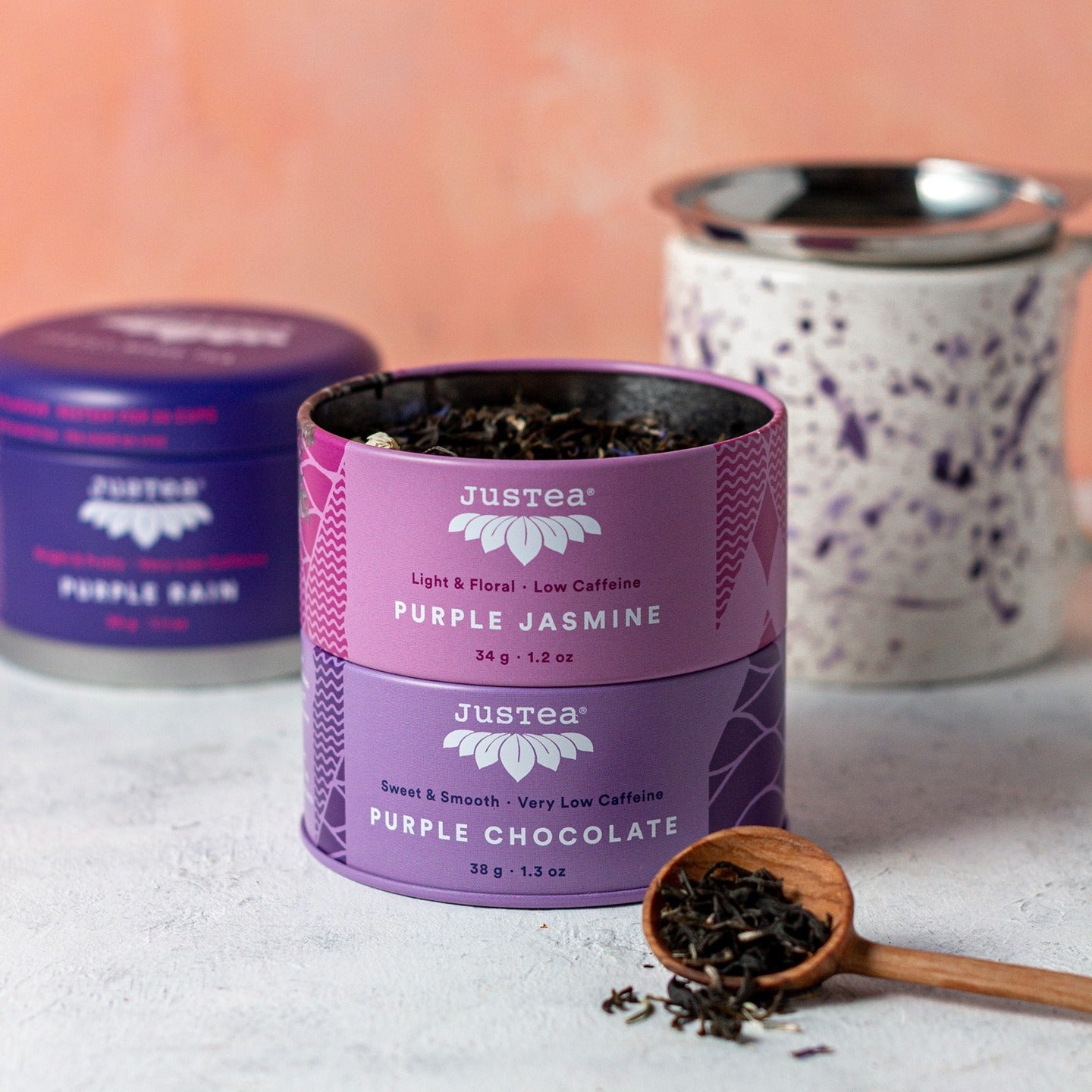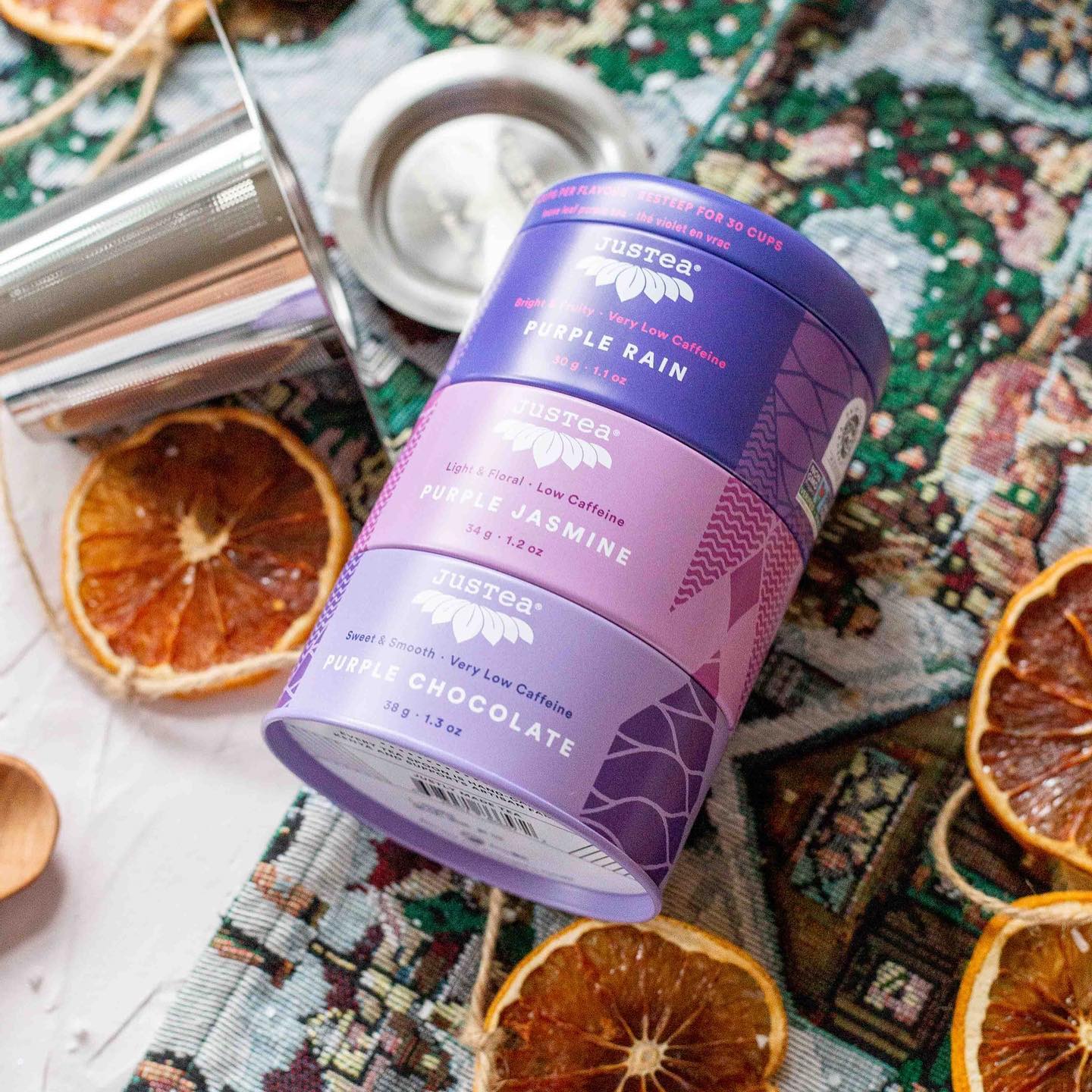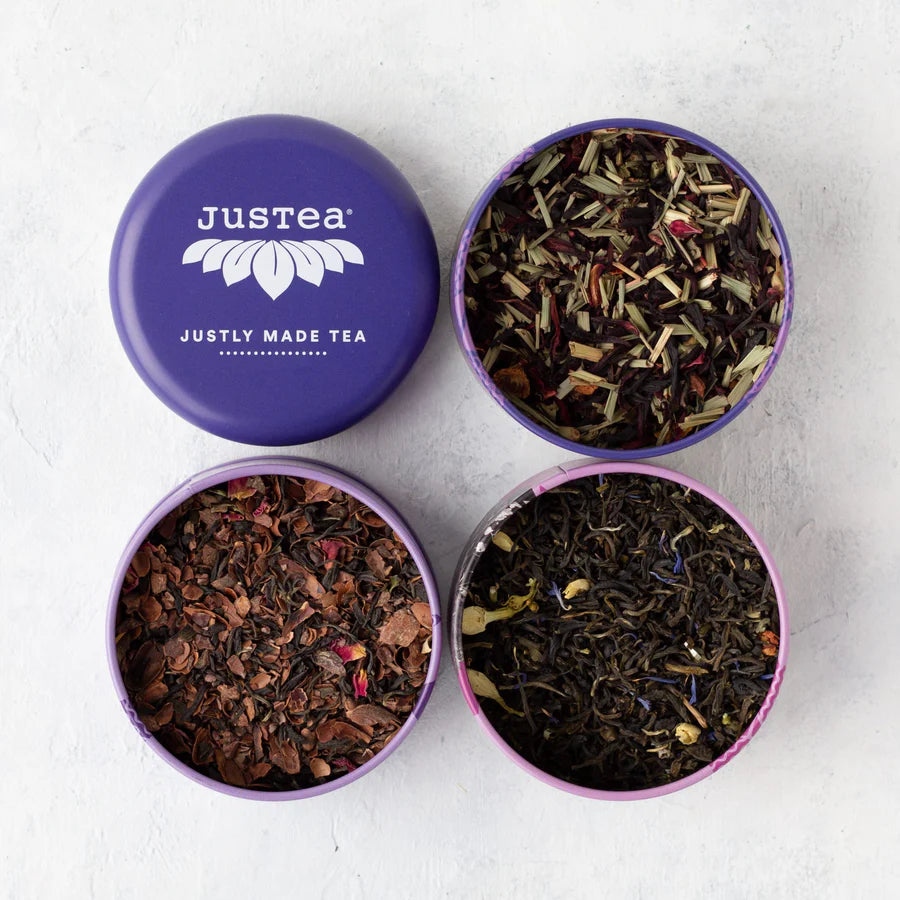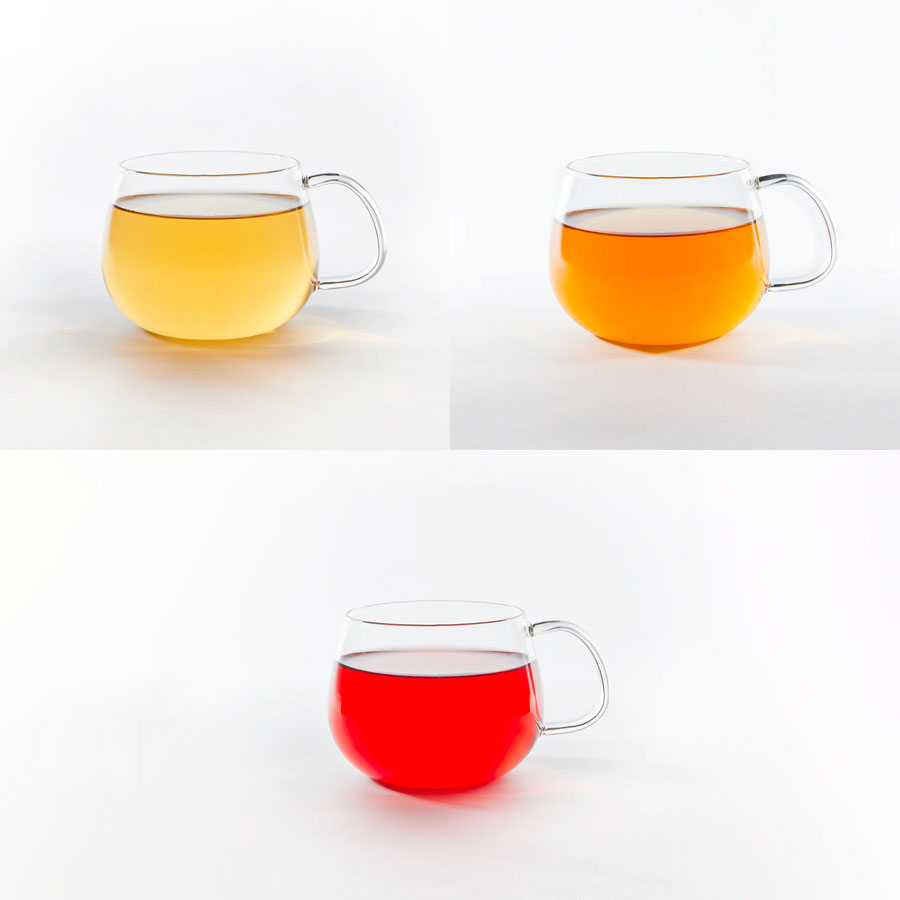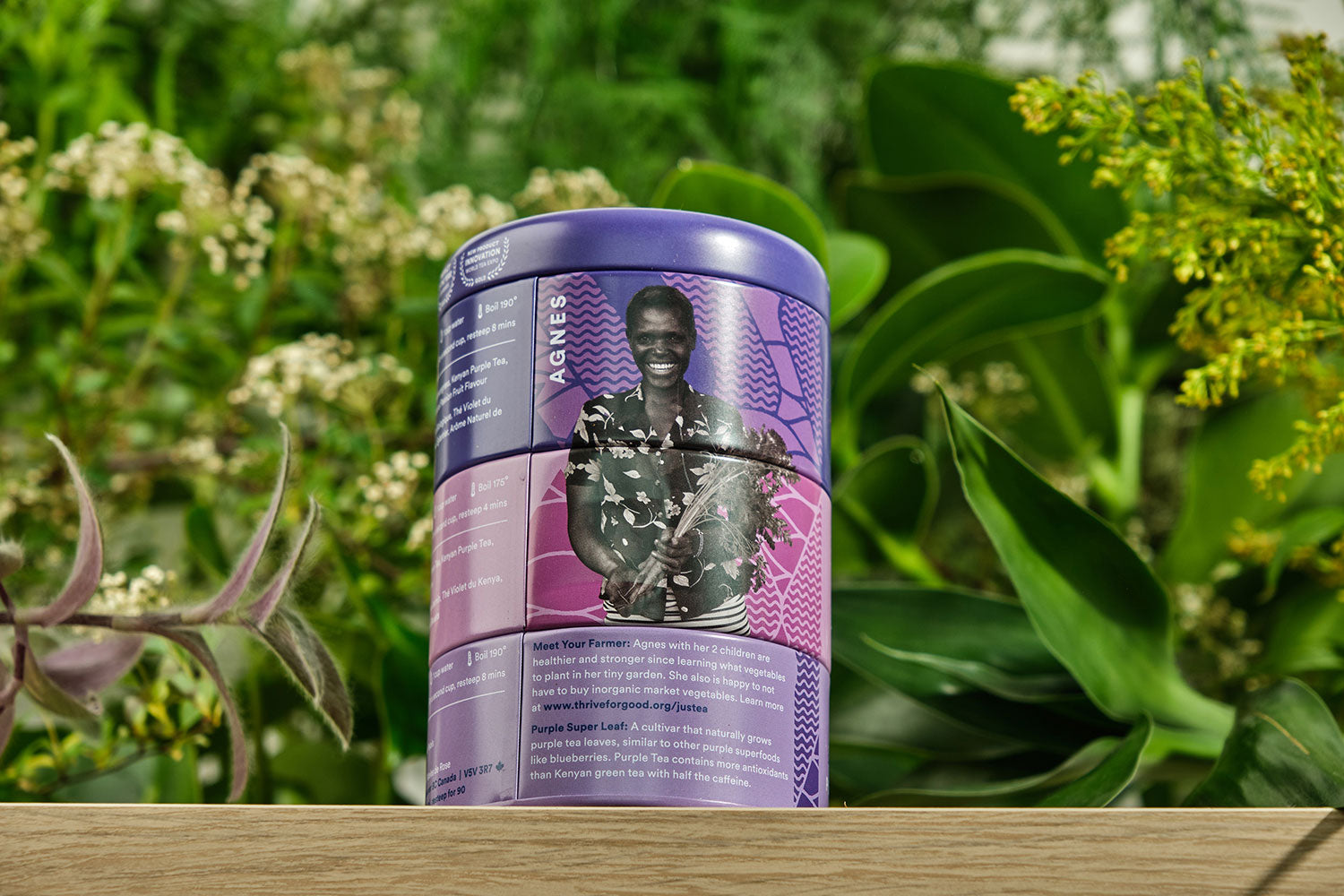 Meet Your Purple Tea Trio Farmer
Agnes with her 2 children are healthier and stronger since learning what vegetables to plant in her tiny garden. She also is happy to not have to buy inorganic market vegetables. At JusTea, we're dedicated to fairly traded and farmer-direct tea benefiting Kenyan farming families with fair wage and steady employment opportunities.
Meet all the farmers
JusTea Stands for Justly Made Tea
Hand-Picked, Whole Leaf Tea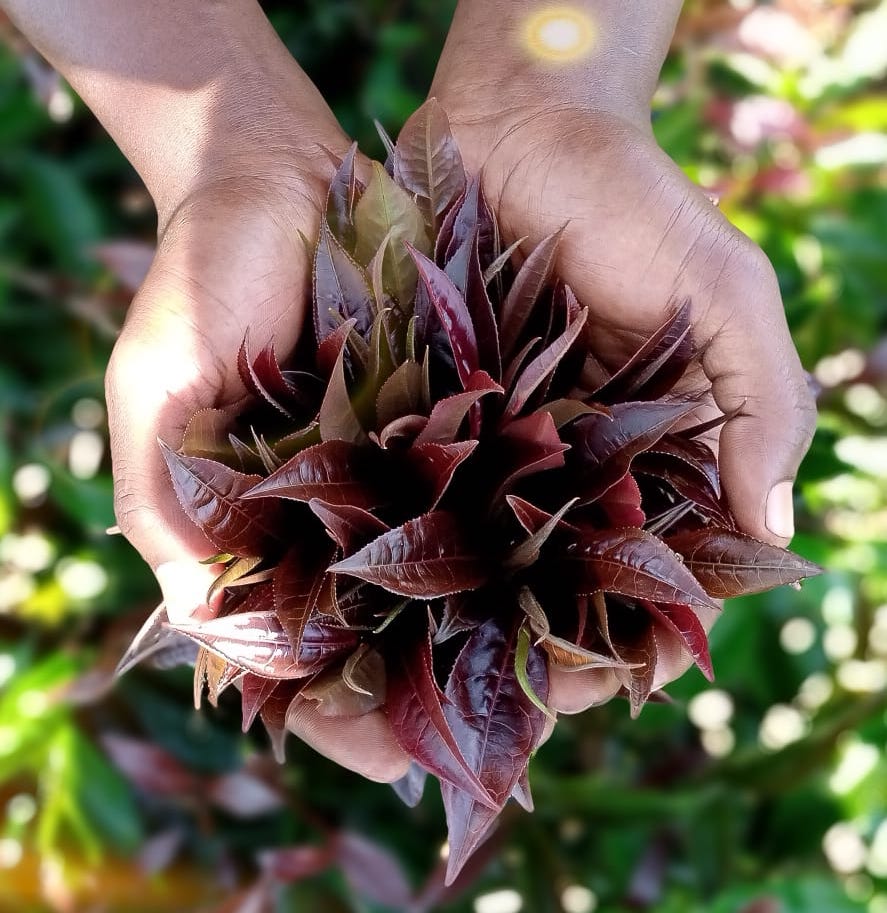 Great tea starts with great leaves. By intentionally hand-picking whole tea leaves, we ensure a top-quality, totally delicious cup of Purple Tea Trio.
Organically Grown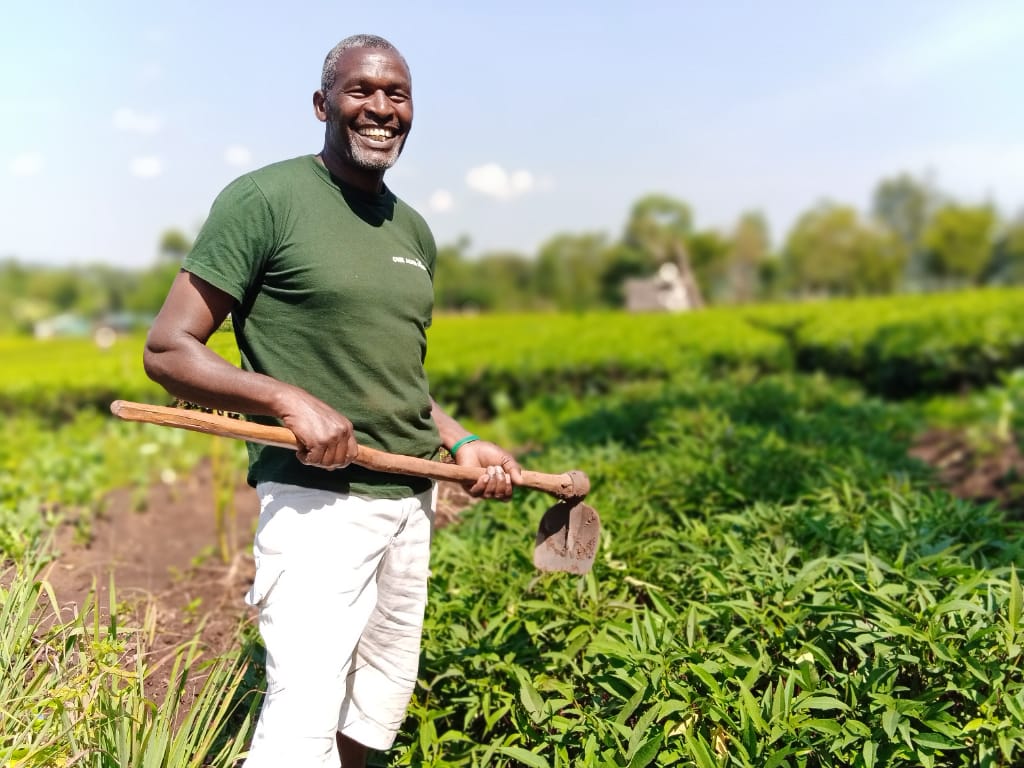 The use of unsafe chemical pesticides damages soil, the plant, and is consumed by the tea drinker. We avoid all that by encouraging regenerative agriculture, organic fertilizers, and bio-diversity in the tea gardens.
Fair-Trade & Farmer-Direct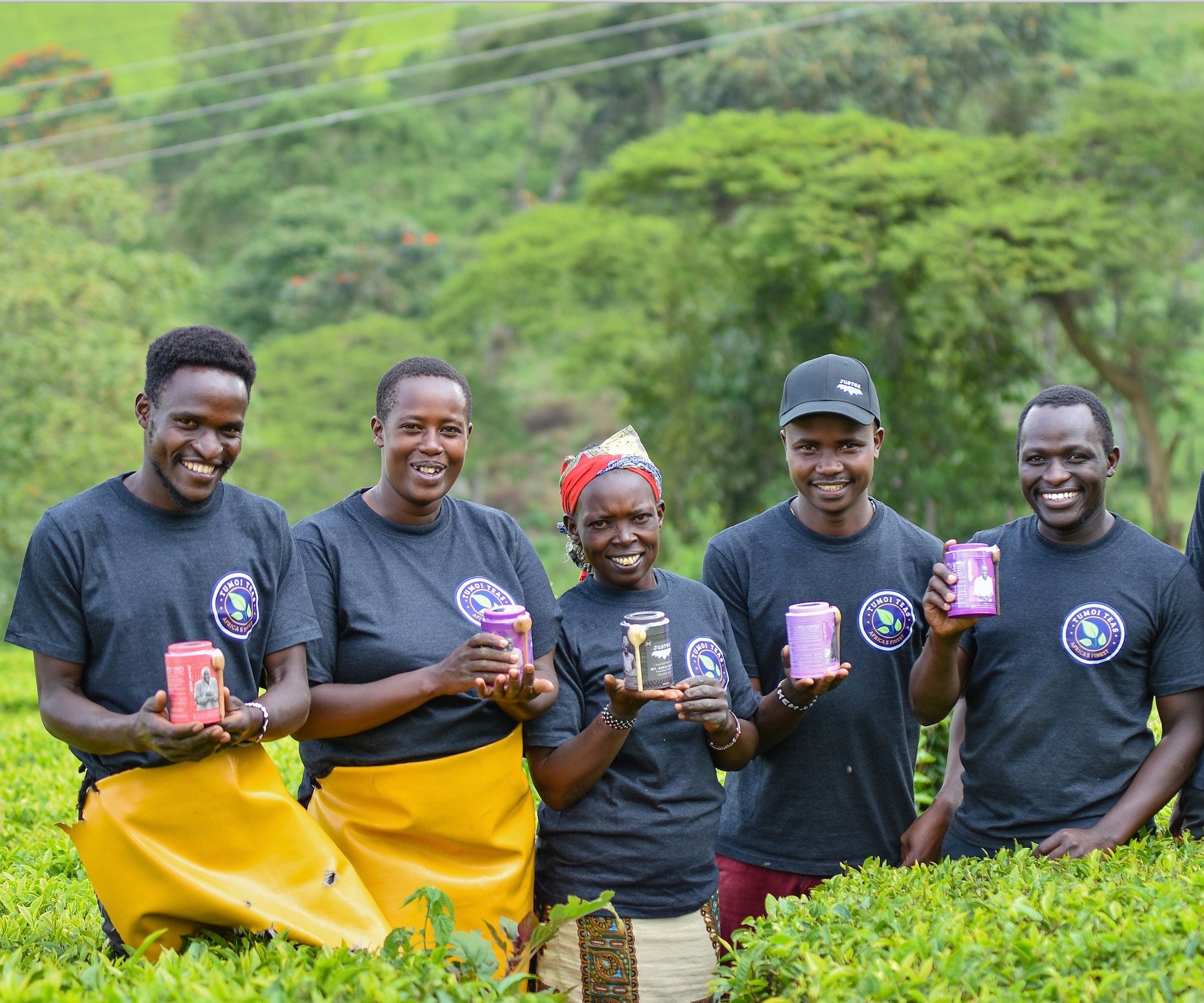 Our Purple Tea Trio comes direct from the source. This ensures that profits stay in the tea farming communities, and that you get the freshest, purest, most delicious tea possible.
Enjoy a cup of Purple Tea Trio, just how you like it.
Loose Leaf Tea
Get high quality Purple Rain, Purple Jasmine, and Purple Chocolate in whole leaf form. Our teas come in 100% recyclable or reusable tea tins.
We love JusTea but more importantly OUR customers do too!
We've been sourcing JusTea for a while now and we are thrilled our customer love it as much as we do! The Trios have become the best sellers.
Tasty purple tea
Purple tea was new to me and this trio did not disappoint. All 3 teas were tasty! I especially appreciated the low caffeine
Never received my order
Still waiting for a reply, receipt or refund.
Disappointed
Purple Pleasure
My first experience with purple tea and my first time dealing with JUSTEA.
Great service, thank you.