On Sale
Holiday Tea Trio
Caffeine-Free / Low Caffeine / High Caffeine
This is the perfect holiday gift that gives back. The Holiday Tea Trio comes with a hand-carved olive-wood spoon and features 3 festive flavours: Holiday Spice (black tea), Winter Wonderland (purple tea), and Starry Night (herbal tea). 
15 cups per tea flavour, Re-steep for 30 cups
Cozy up with a Holiday Tea Trio
Holiday Tea Trio Flavour Notes
Holiday Spice: Bold Black Tea with notes of Cinnamon & Cardamom.

Winter Wonderland: Vibrant Purple Tea with notes of Hibiscus & Berries.

Starry Night: Calming Herbal Tea with notes of Lavender & Lemongrass.
😋 Flavour Notes
☕ Caffeine Level
🌿 Ingredients
🫖 Steeping Instructions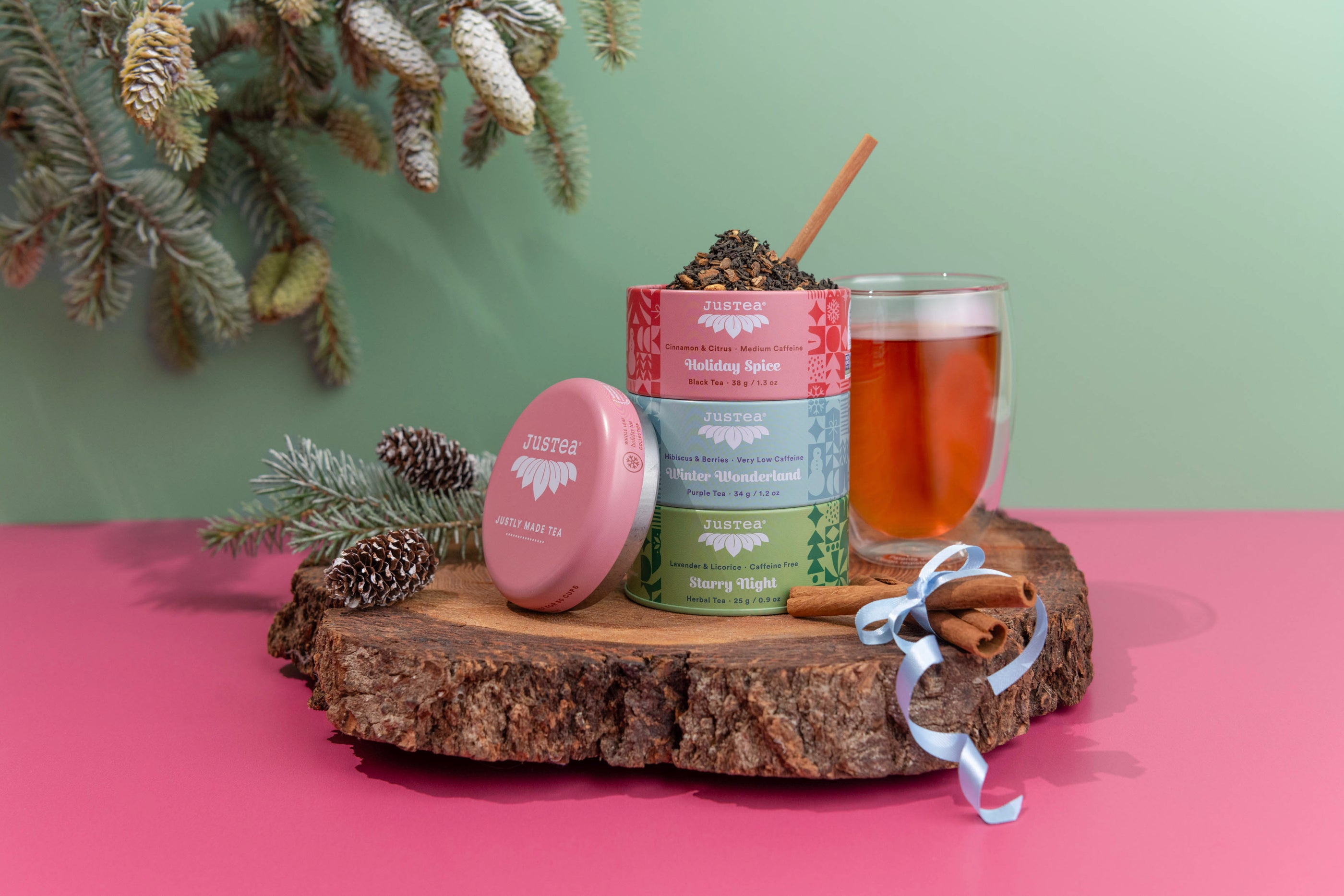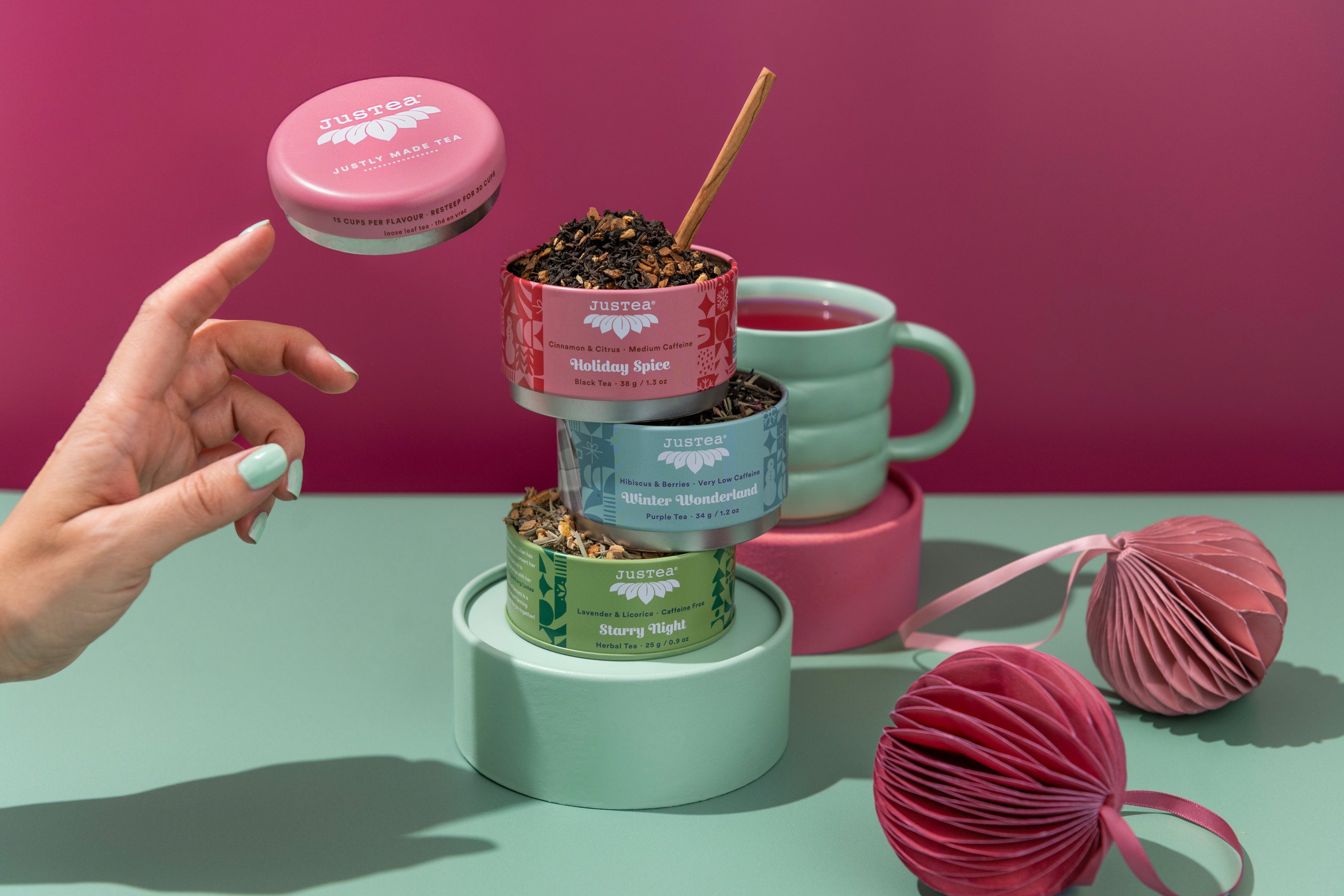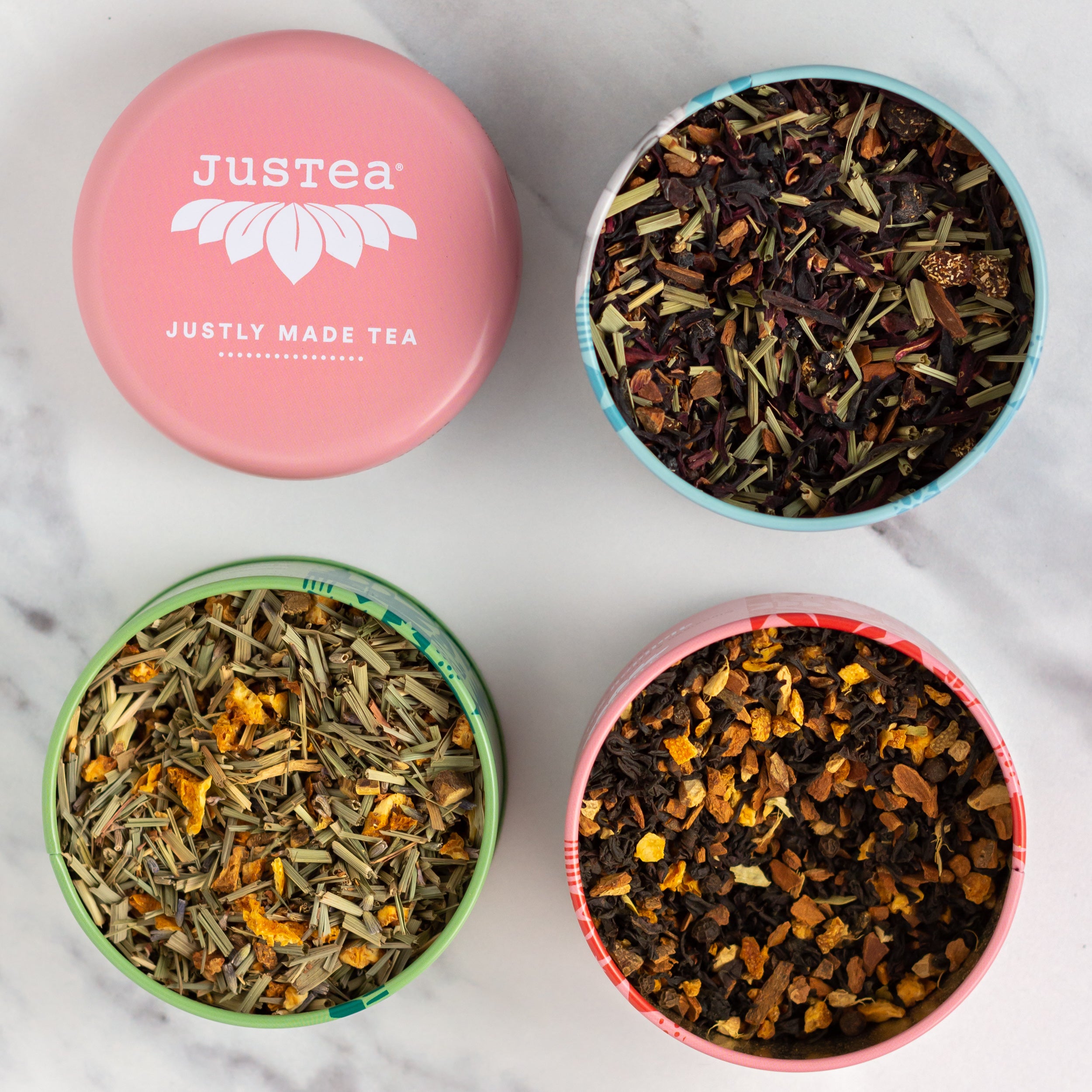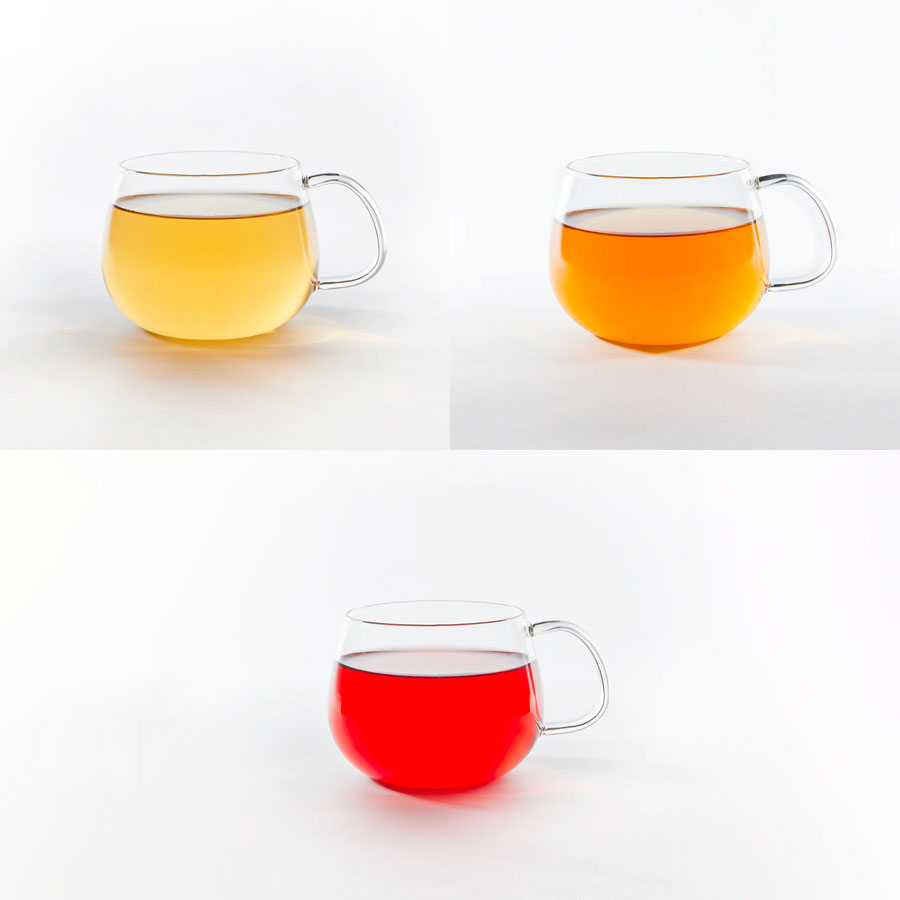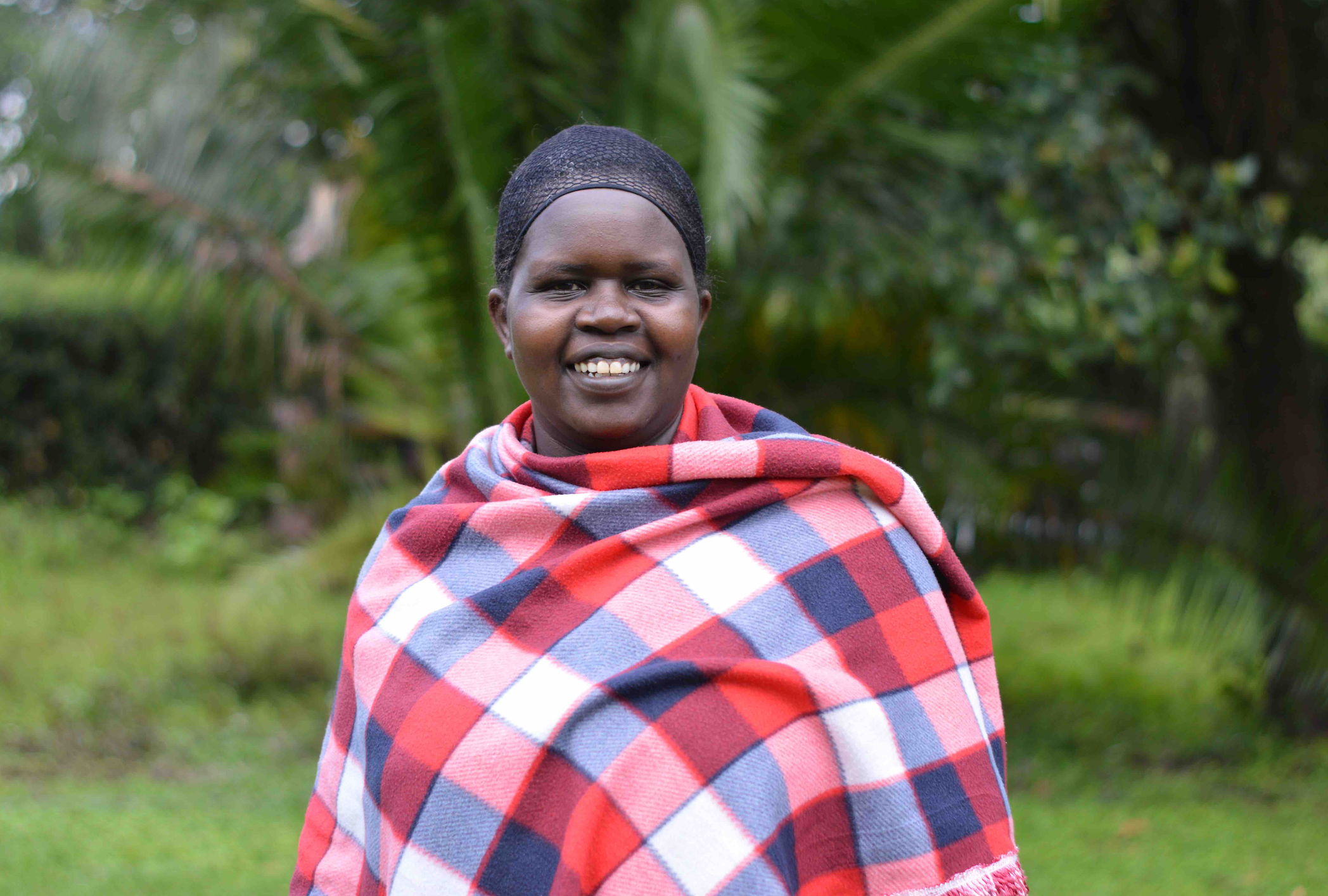 Meet Your Holiday Tea Trio Farmer
Through Thrive's workshops, Lilian has become one of the first farmers in Nandi Hills to convert her garden to organic growing practices. She is proud to restore life into the soil and share this knowledge with her neighbours. At JusTea, we're dedicated to fairly traded and farmer-direct tea benefiting Kenyan farming families with fair wage and steady employment opportunities.
Meet all the farmers
JusTea Stands for Justly Made Tea
Hand-Picked, Whole Leaf Tea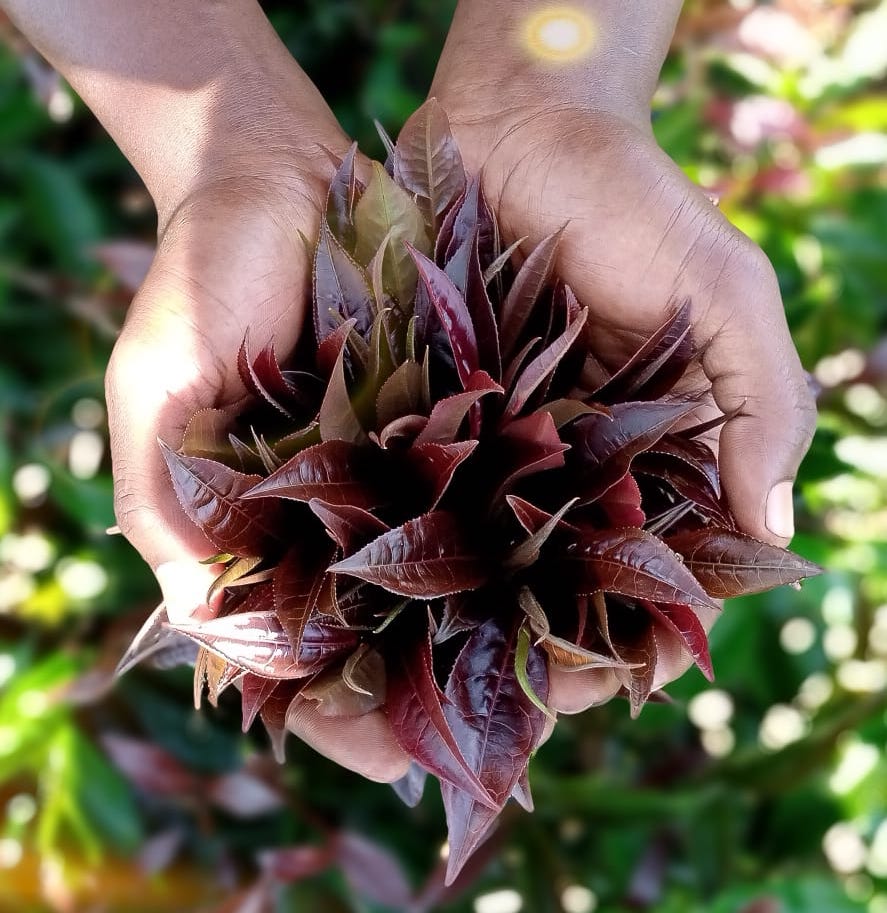 Great tea starts with great leaves. By intentionally hand-picking whole tea leaves, we ensure a top-quality, totally delicious cup of Holiday Tea Trio.
Organically Grown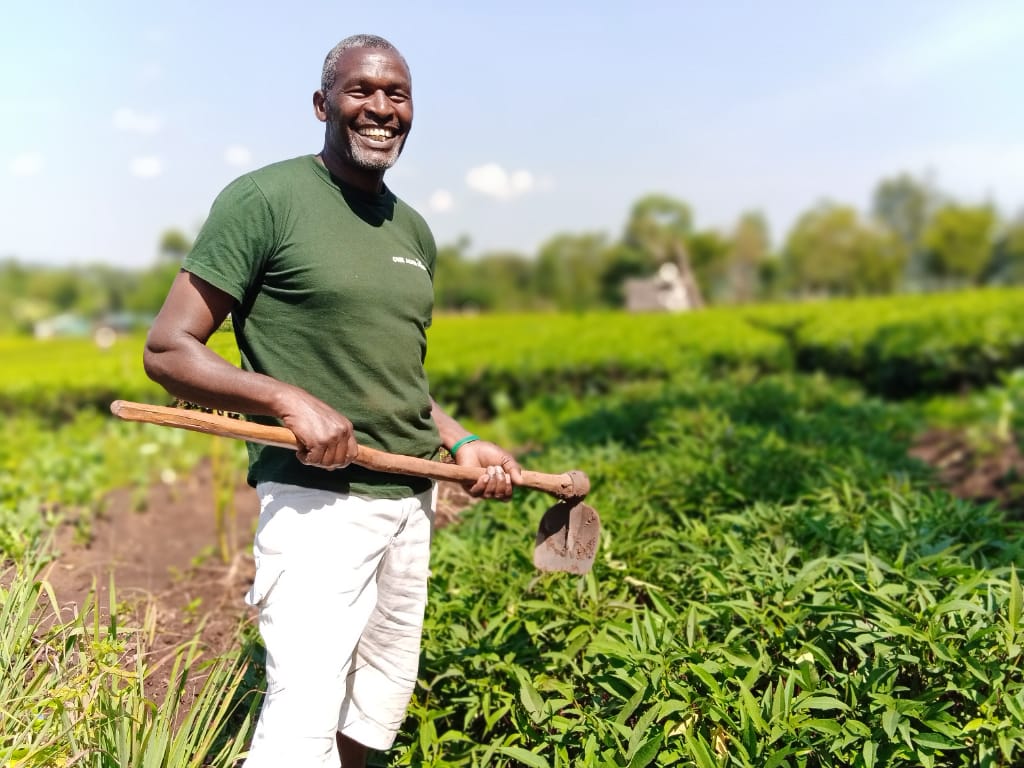 The use of unsafe chemical pesticides damages soil, the plant, and is consumed by the tea drinker. We avoid all that by encouraging regenerative agriculture, organic fertilizers, and bio-diversity in the tea gardens.
Fair-Trade & Farmer-Direct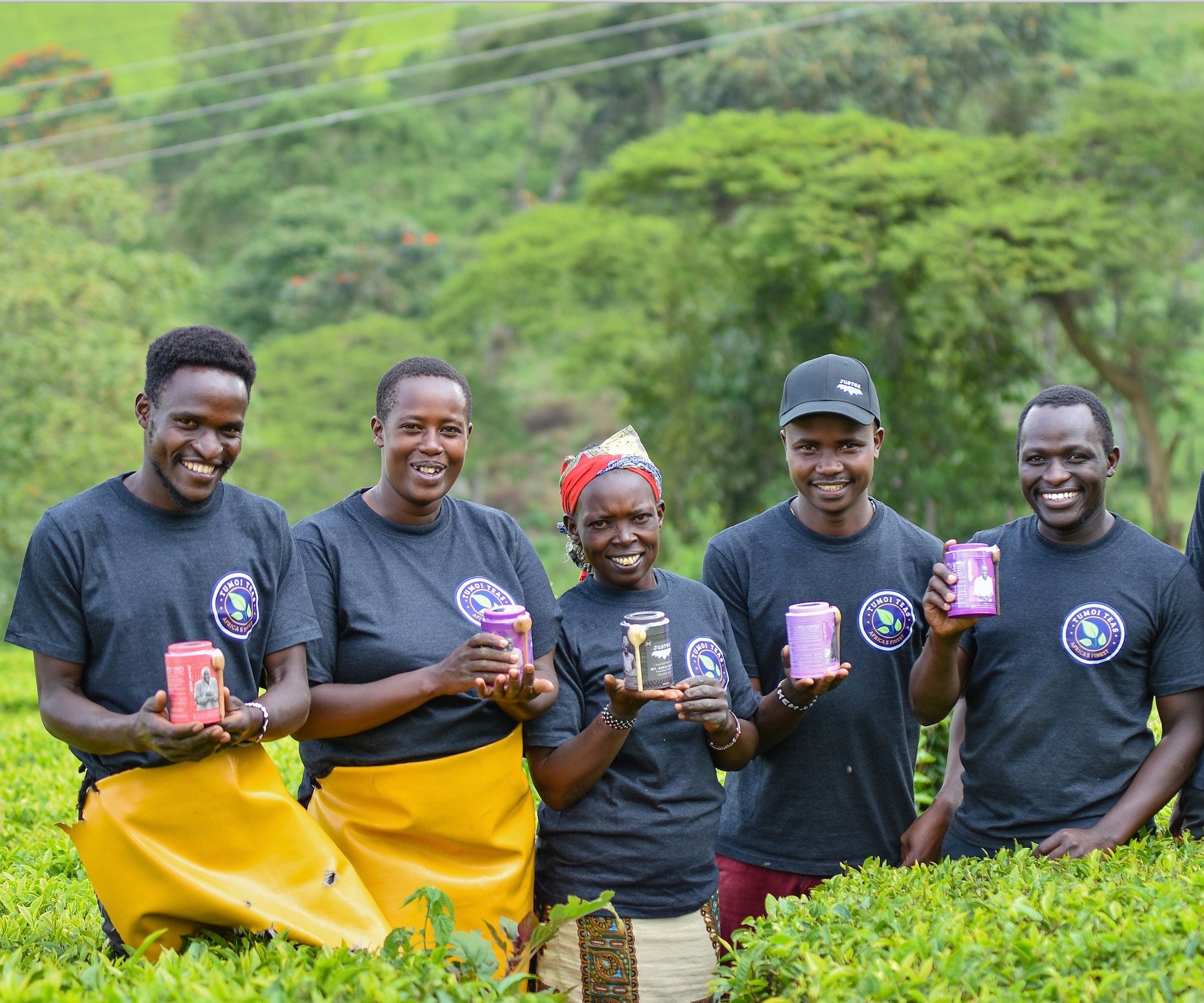 Our Holiday Tea Trio comes direct from the source. This ensures that profits stay in the tea farming communities, and that you get the freshest, purest, most delicious tea possible.
Enjoy a cup of Holiday Tea Trio, just how you like it.
Loose Leaf Tea
Enjoy 3 festive flavours of Holiday Spice, Winter Wonderland, and Starry Night. Our teas come in 100% recyclable or reusable tea tins.
Great teas!
I am happy with the nine different teas I've tried. The Holiday Spice was my most recent favourite. It's reassuring to know that JusTea ingredients are all natural plus I like that my purchases benefit Kenyan farmers. I have to say the little spoons are so cute! The customer service of the company is fantastic, too.
not delivered
I can't rate your produce yet because UPS has not delivers it yet. Why do they require a signature for delivery? They attempted delivery three days ago an have not been back since…very frustrating and disappointing
Beautiful holiday tin gift set!
It's beautifully packaged and very reasonably priced. I can't review the tea as it's a Christmas gift, but I'm sure she'll love it!!
Great tea, just like everything justea makes!
I've never been disappointed by Justea. The tea is always even better than the description. And the reusable tins are great. Enough said.