Steep a cup of the best Turmeric Ginger herbal tea
Turmeric Ginger Flavour Notes
Aromatic & Spicy. Golden Turmeric & Citrus.
😋 Flavour Notes
☕ Caffeine Level
🌿 Ingredients
🫖 Steeping Instructions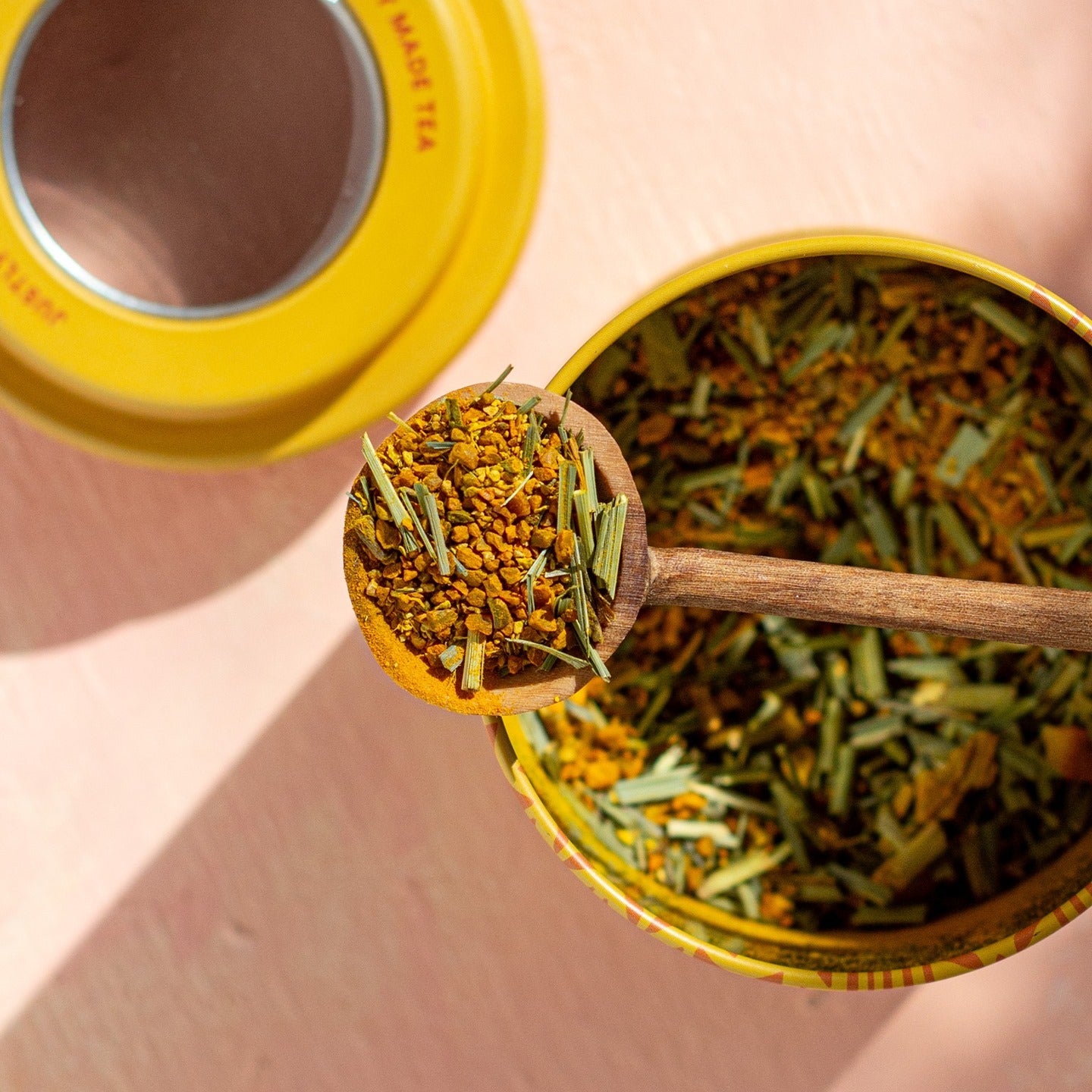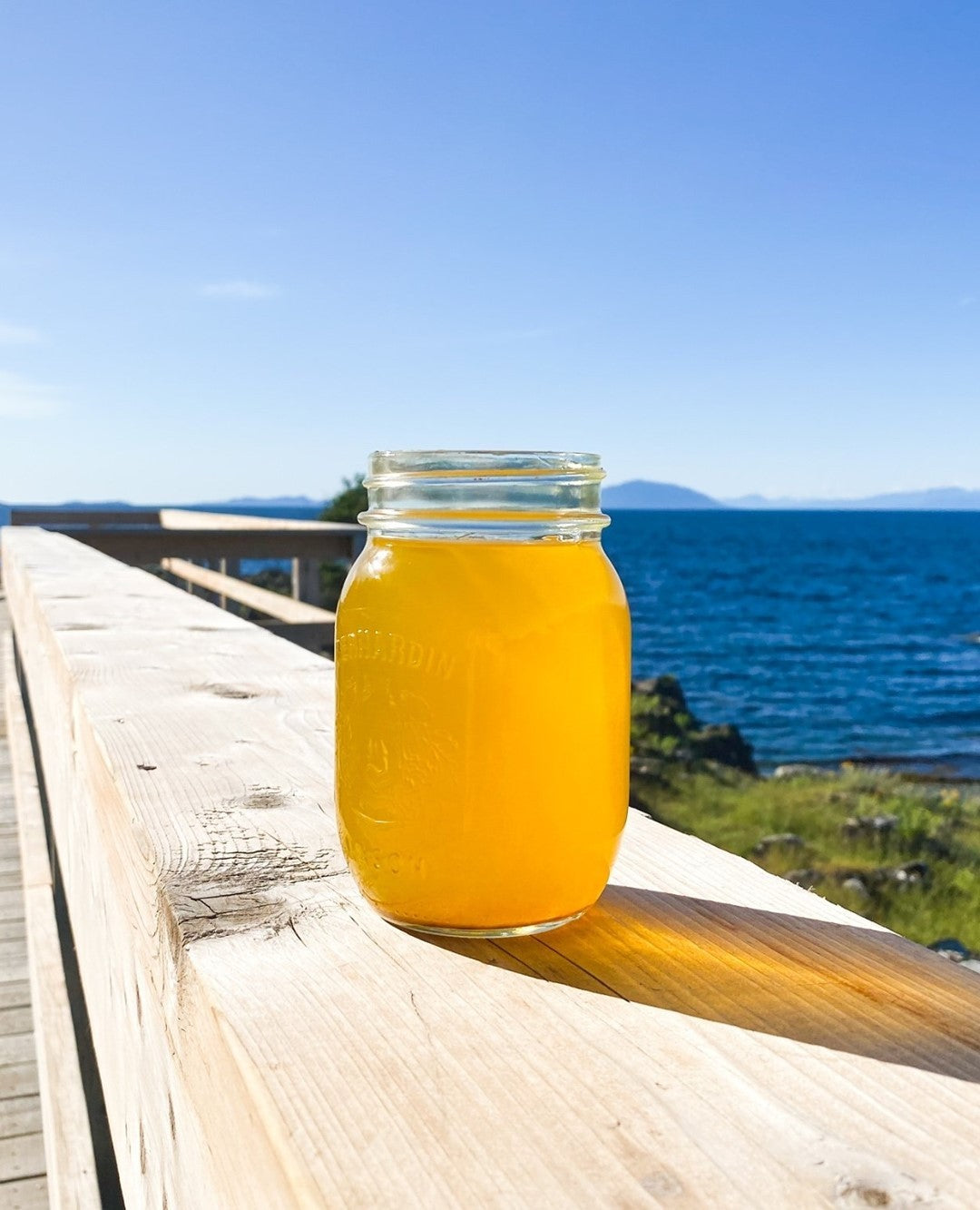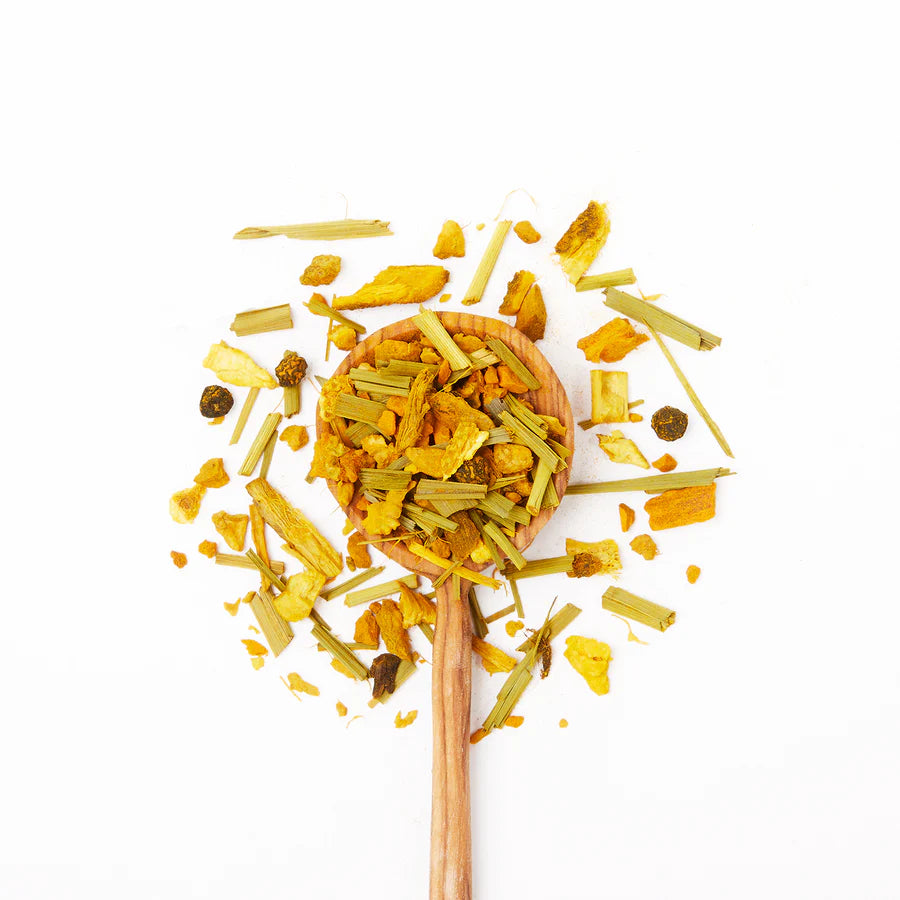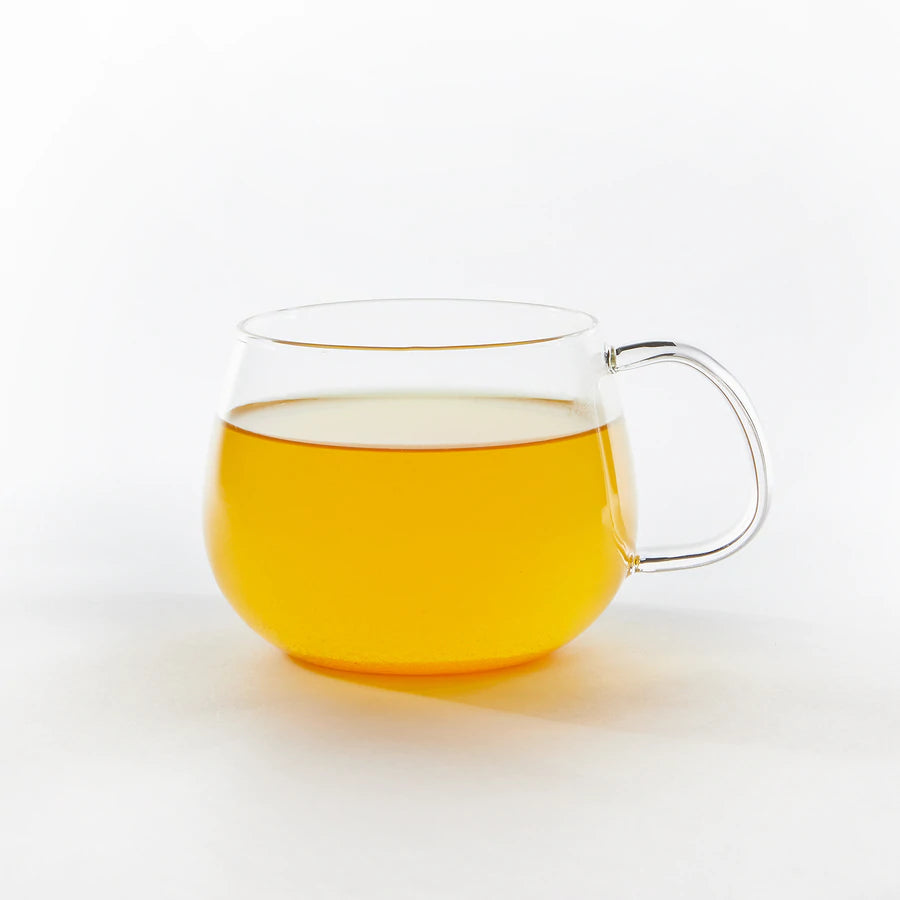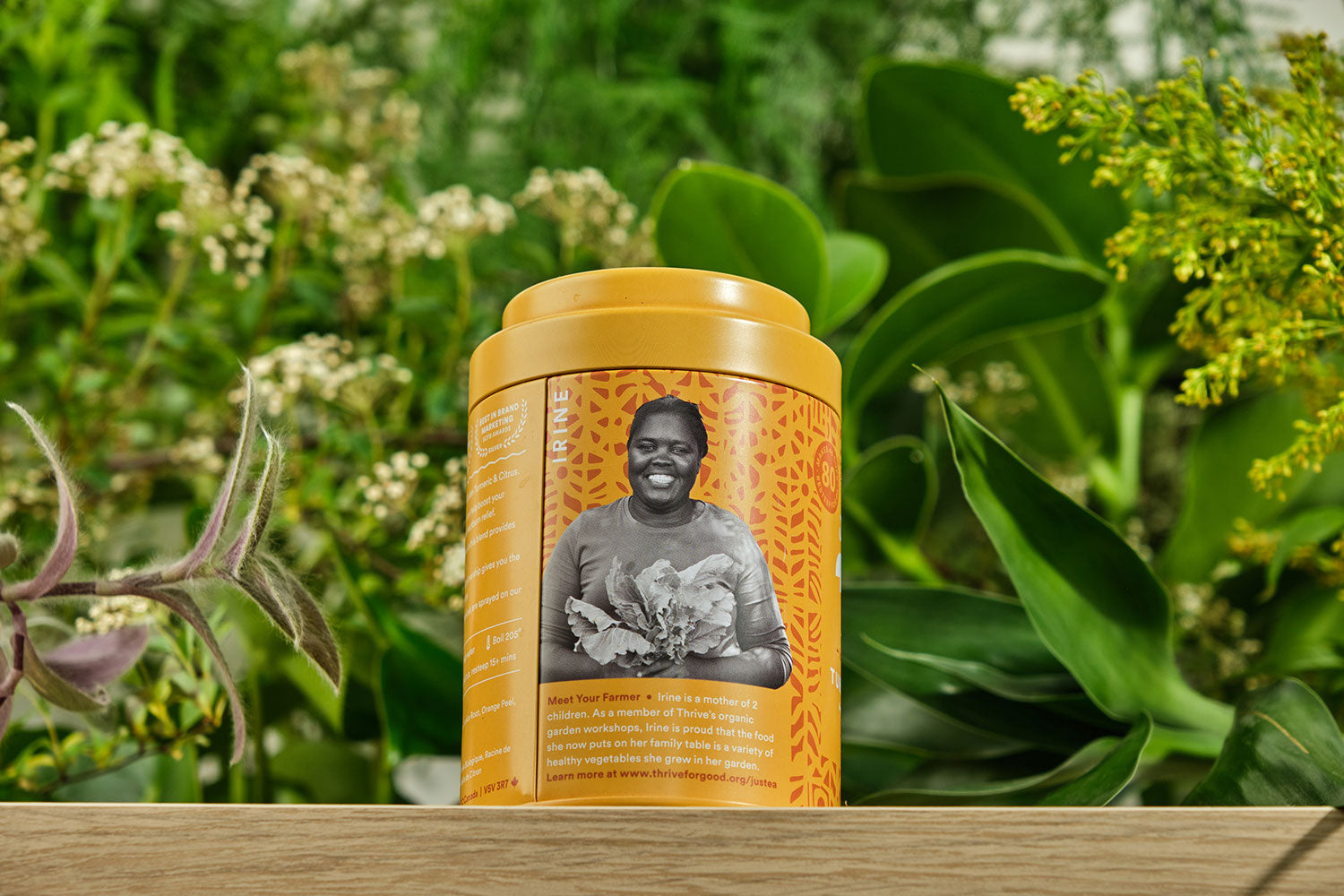 Meet Your Turmeric Ginger Farmer
Irine is a mother of 2 children. As a member of Thrive's organic garden workshops, Irine is proud that the food she now puts on her family table is a variety of healthy vegetables she grew in her garden. At JusTea, we're dedicated to fairly traded and farmer-direct tea benefiting Kenyan farming families with fair wage and steady employment opportunities.
Meet all the farmers
JusTea Stands for Justly Made Tea
Hand-Picked, Whole Leaf Tea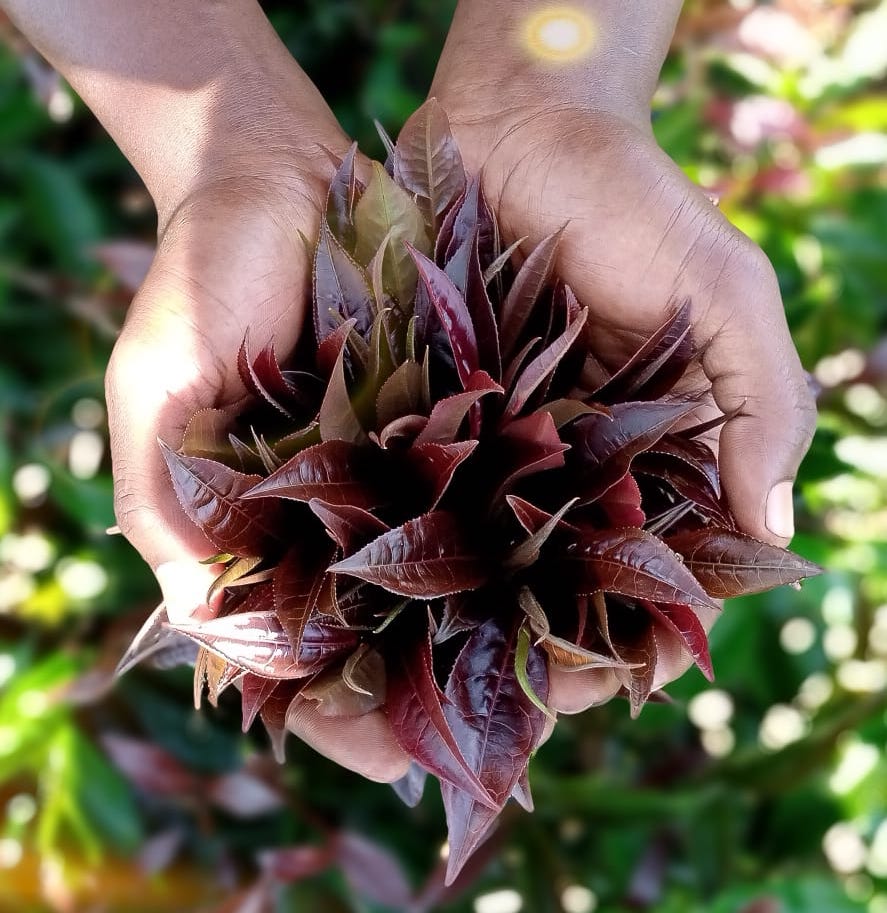 Great tea starts with great leaves. By intentionally hand-picking whole tea leaves, we ensure a top-quality, totally delicious cup of Turmeric Ginger.
Organically Grown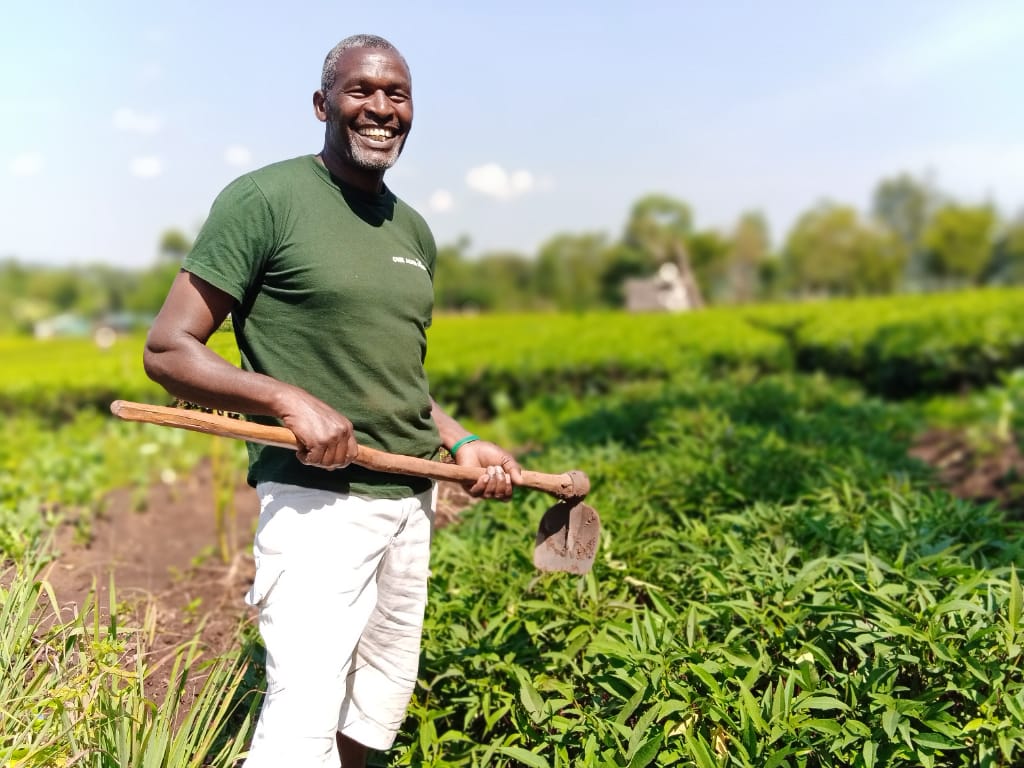 The use of unsafe chemical pesticides damages soil, the plant, and is consumed by the tea drinker. We avoid all that by encouraging regenerative agriculture, organic fertilizers, and bio-diversity in the tea gardens.
Fair-Trade & Farmer-Direct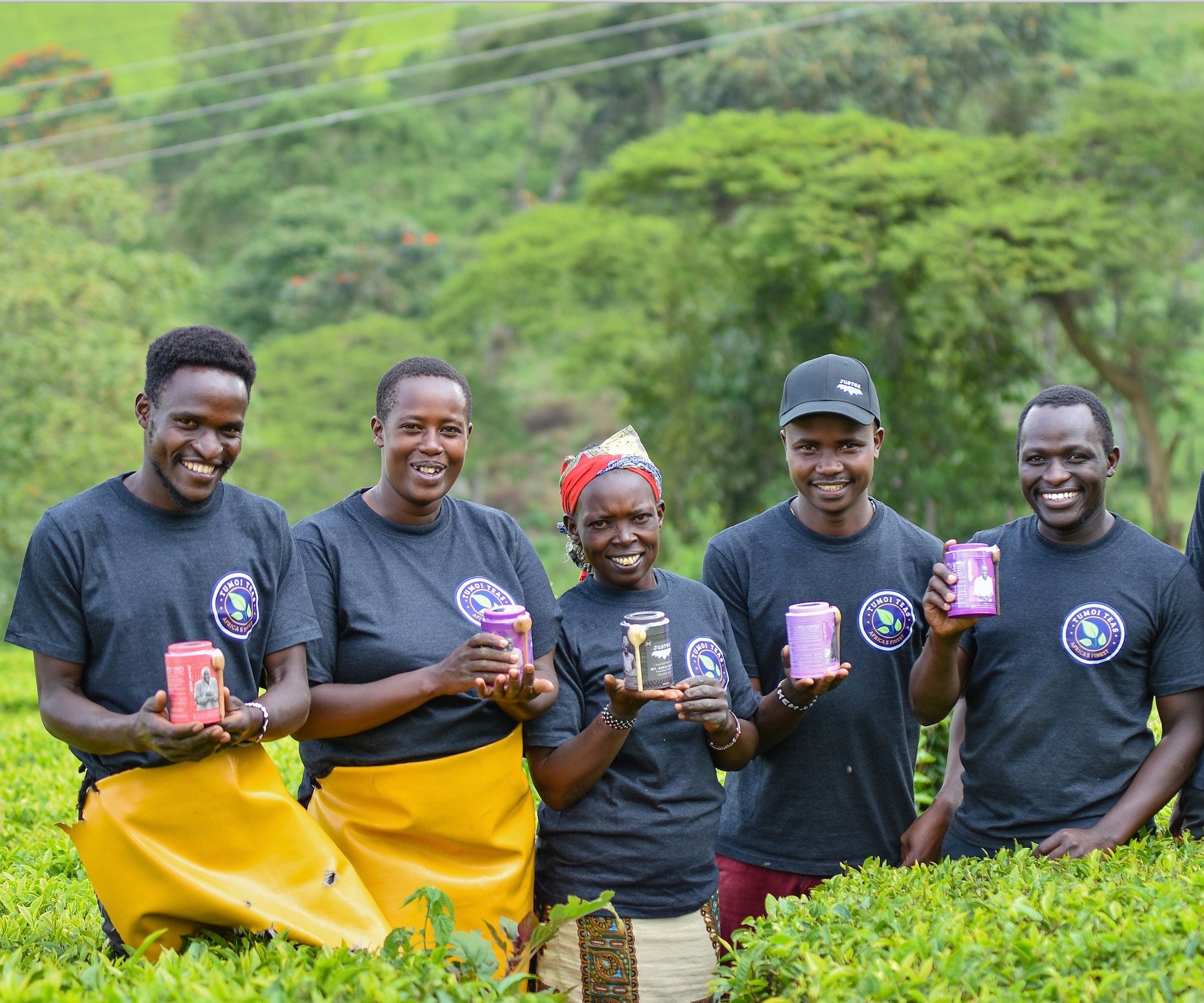 Our Turmeric Ginger comes direct from the source. This ensures that profits stay in the tea farming communities, and that you get the freshest, purest, most delicious tea possible.
Enjoy a cup of Turmeric Ginger, just how you like it.
Loose Leaf Tea
Get high quality Turmeric Ginger in whole leaf form. Our teas come in 100% recyclable or reusable tins and pouches.
Start your morning with this Turmeric Ginger Tea!
I enjoy this tea every single morning to begin my day feeling like it's off to a healthy start!
Back for more!
I had to order this tea in the large size bag, I had the assorted tea trio previously which was so good. I don't think you can go wrong with any of the teas, but this one is my favourite!
High quality teas in beautiful packaging. Always a good seller!
Delicious
I am now having a cup of this tea every afternoon. I know it has health benefits. But I reach for it due to its refreshing flavour.