Steep the best all-natural Chocolate tea
Purple Chocolate Flavour Notes
Sweet & Smooth, Pure Chocolate & Delicate Rose.
😋 Flavour Notes
☕ Caffeine Level
🌿 Ingredients
🫖 Steeping Instructions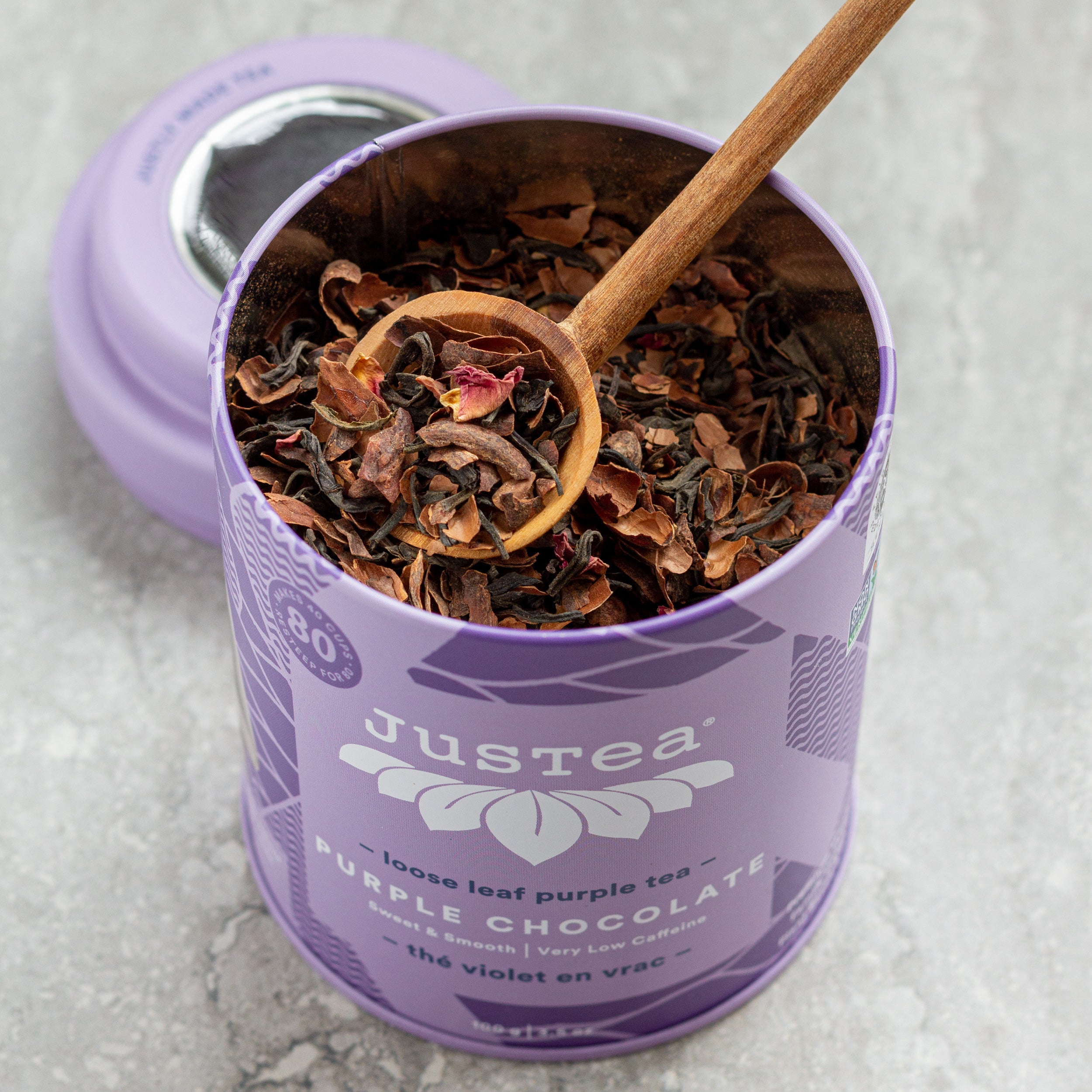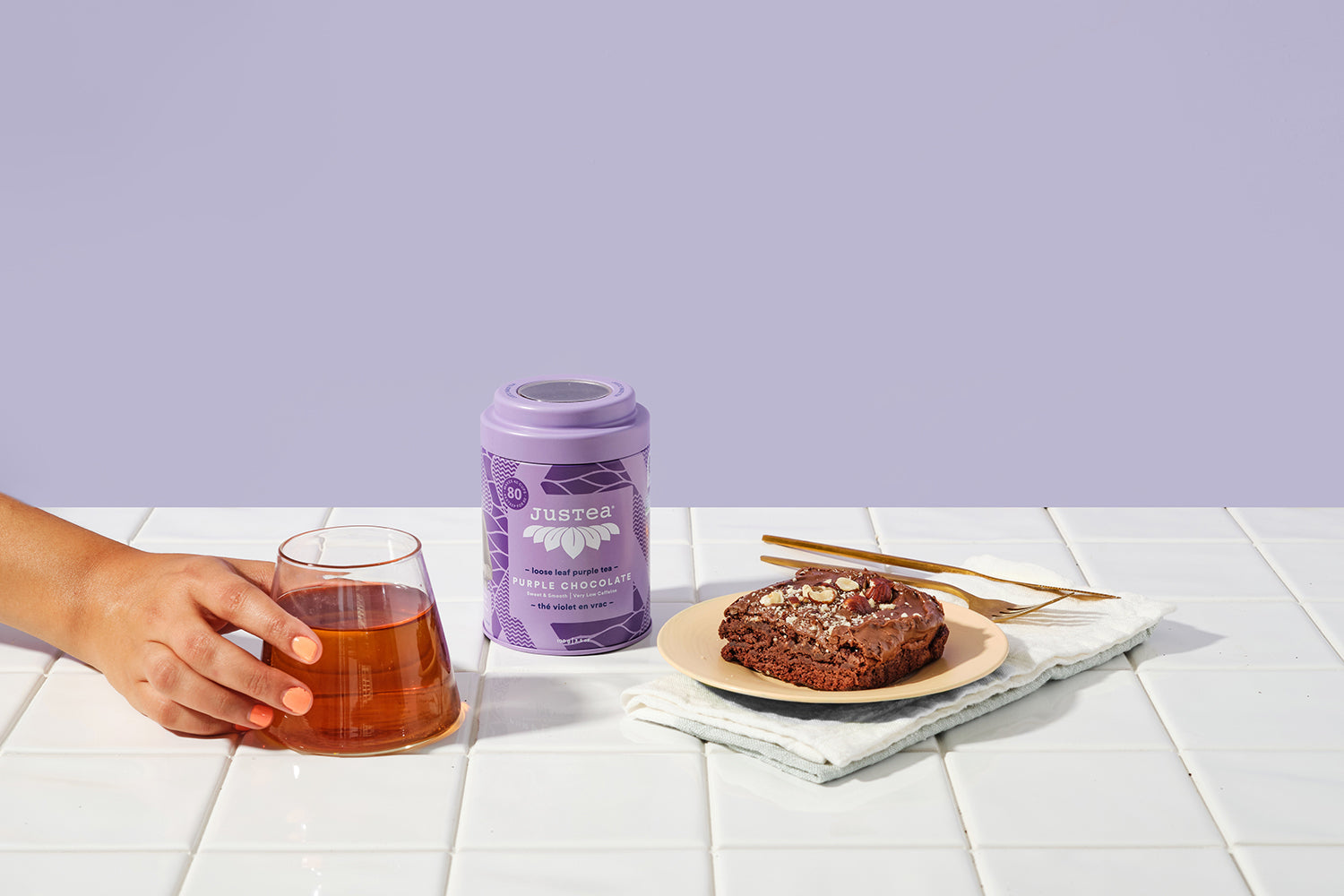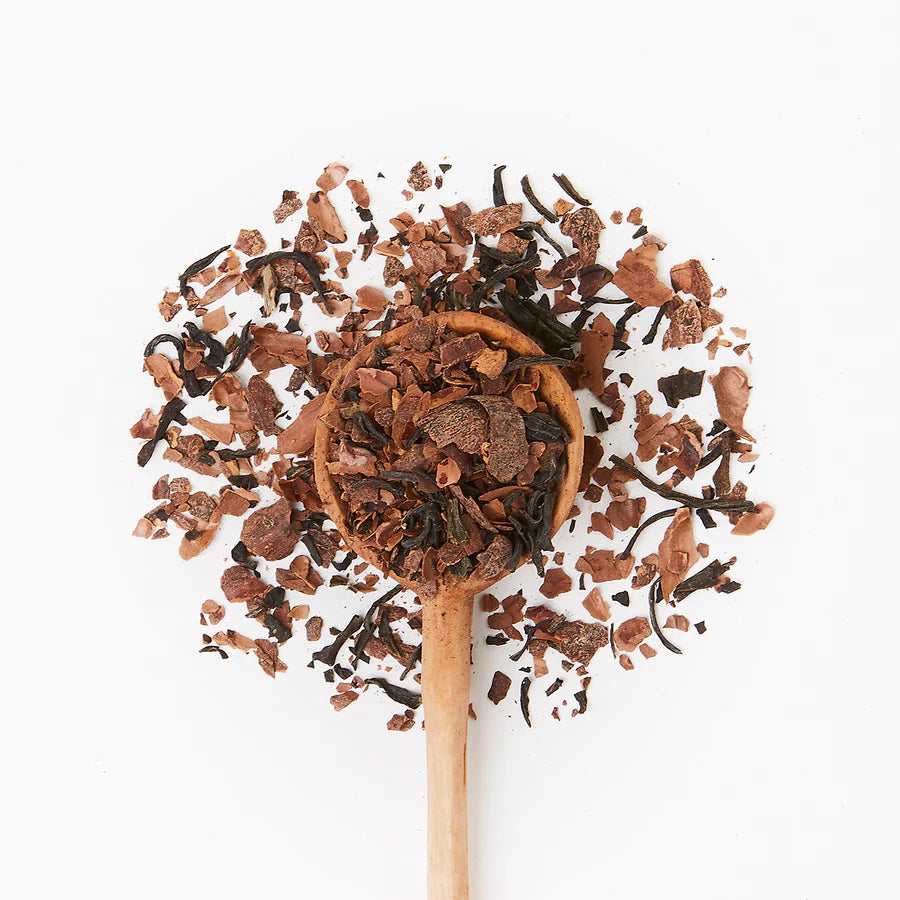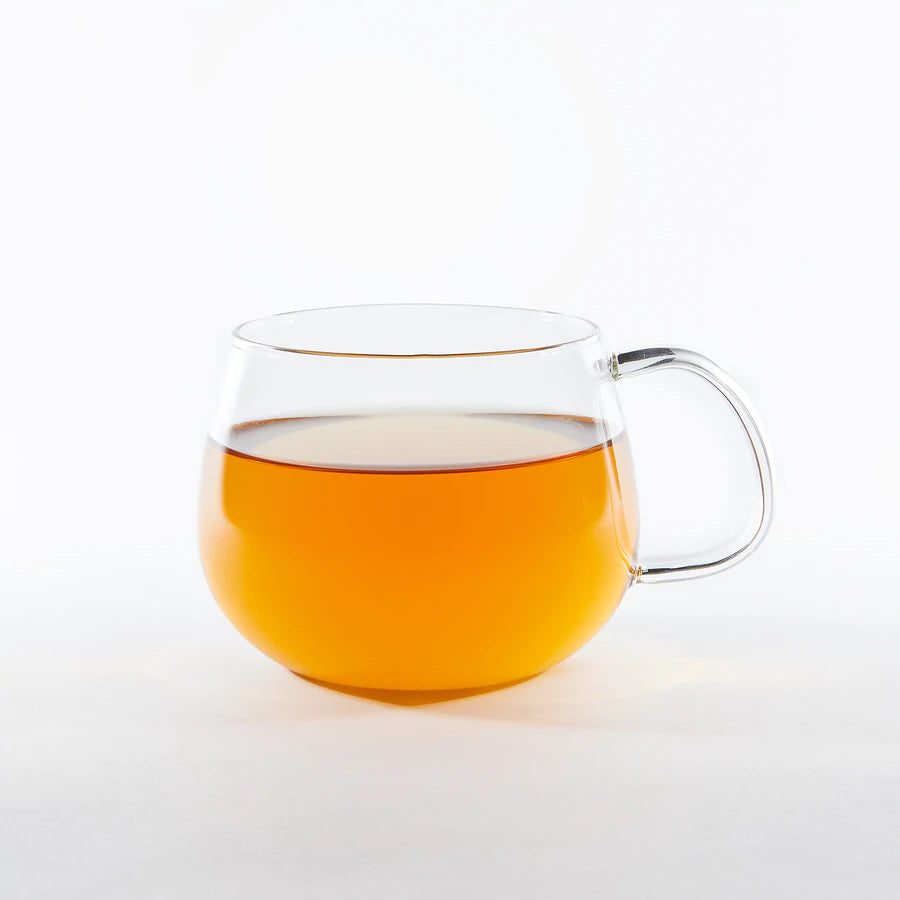 Meet Your Purple Chocolate Farmer
Jamilla manages the after-school reading and writing program for the tea farmer's kids. She also cooks the best chapatis in Kenya! At JusTea, we're dedicated to fairly traded and farmer-direct tea benefiting Kenyan farming families with fair wage and steady employment opportunities.
Meet all the farmers
JusTea Stands for Justly Made Tea
Hand-Picked, Whole Leaf Tea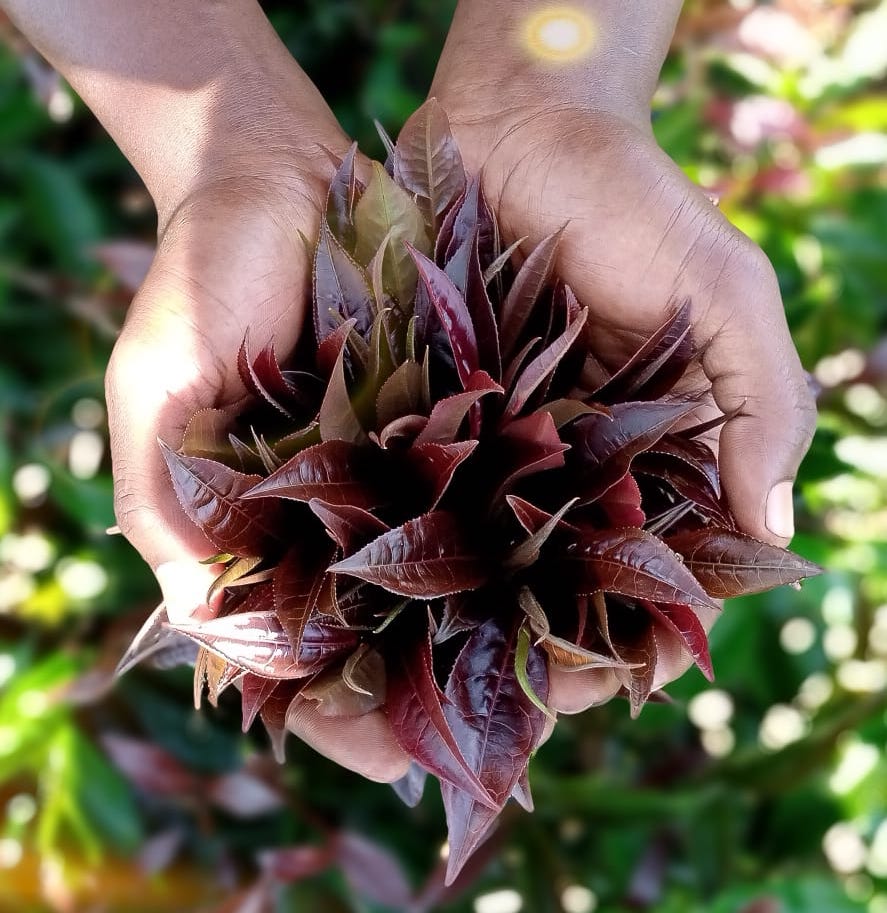 Great tea starts with great leaves. By intentionally hand-picking whole tea leaves, we ensure a top-quality, totally delicious cup of Purple Chocolate.
Organically Grown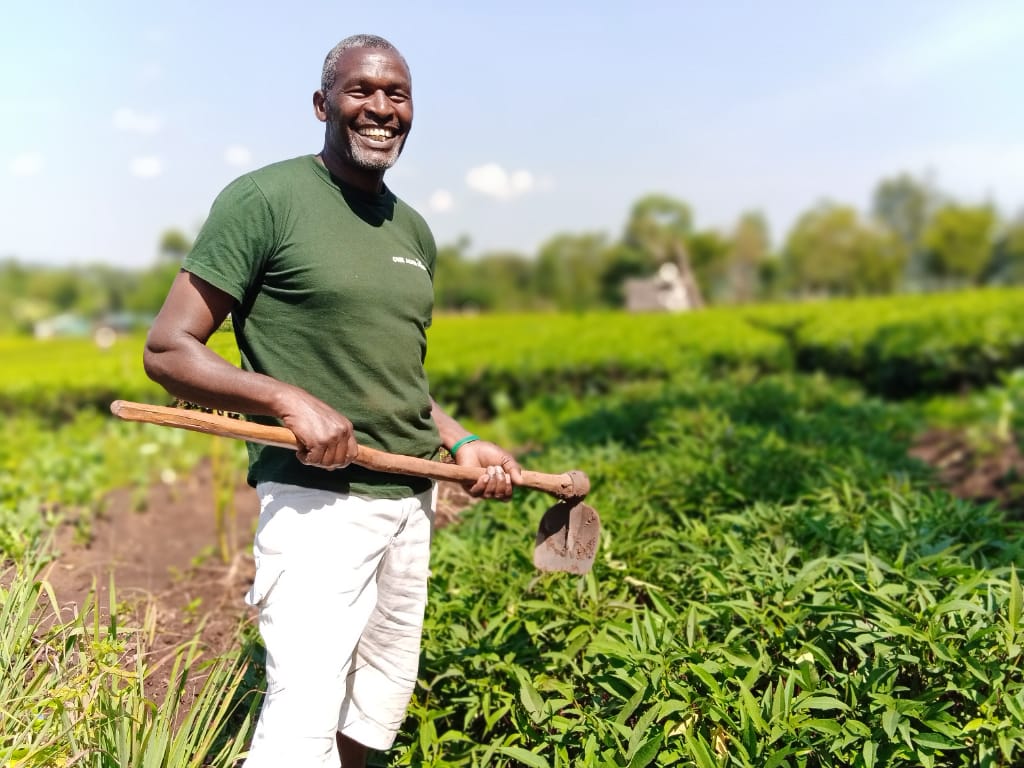 The use of unsafe chemical pesticides damages soil, the plant, and is consumed by the tea drinker. We avoid all that by encouraging regenerative agriculture, organic fertilizers, and bio-diversity in the tea gardens.
Fair-Trade & Farmer-Direct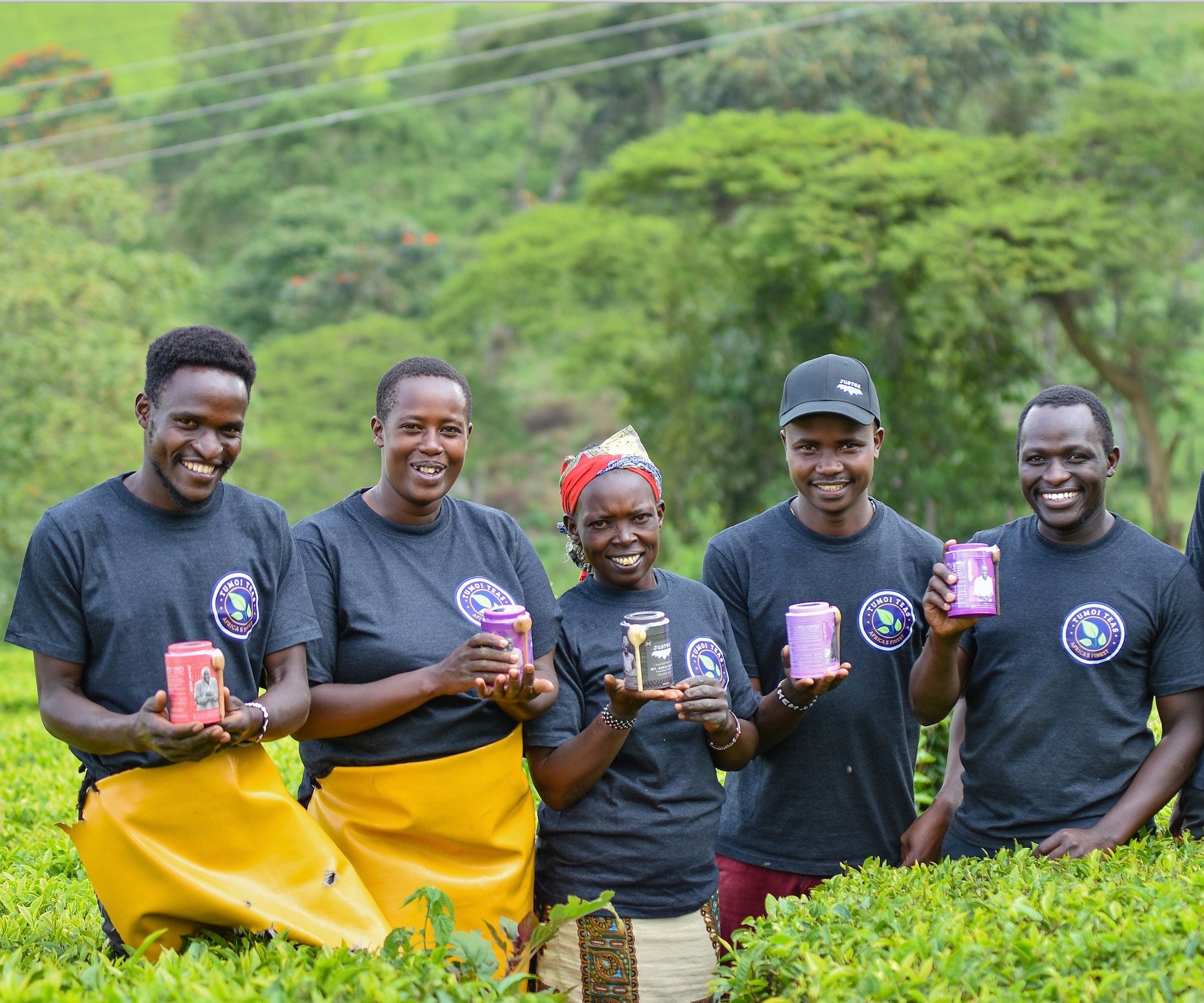 Our Purple Chocolate comes direct from the source. This ensures that profits stay in the tea farming communities, and that you get the freshest, purest, most delicious tea possible.
Enjoy a cup of Purple Chocolate, just how you like it.
Loose Leaf Tea
Get high quality Purple Chocolate in whole leaf form. Our teas come in 100% recyclable or reusable tins and pouches.
Hot Cocoa without Sugar, Milk
This is a wonderful tea. I'm a big iced-tea person, but this is definitely better warm. It's not very sweet, which is a plus in my book, and it has the same vibe as hot cocoa when you're cold to the bone and looking to relax.
Very Nice Blend
As a fan of the Kenya purple tea and cacao nibs, I never would have thought to blend the two together. It works really well.
Chocolate surprise
I've had chocolate coffee before but never tea. Pleasantly surprised how nice it was to drink. I put the tea in for a second brew & the chocolate flavor still came through.
Thank you for such lovely, substantial teas.
Great tea, great company to support!
Delicious and unique!
I have never in my life had a chocolatey tea, and my experience with Purple Chocolate was great. It was delicious and satisfying, the chocolate taste not at all overpowering or underwhelming. It was a wonderful balance, and I will definitely be adding this to future orders. I also adore the little tin it comes in and the wooden spoon that is included!