Welcome to our #1 customer favourite Black tea
Mt. Kenya Black Flavour Notes
Strong & Malty, Cocoa Bean & Dried Fruit.
😋 Flavour Notes
☕ Caffeine Level
🌿 Ingredients
🫖 Steeping Instructions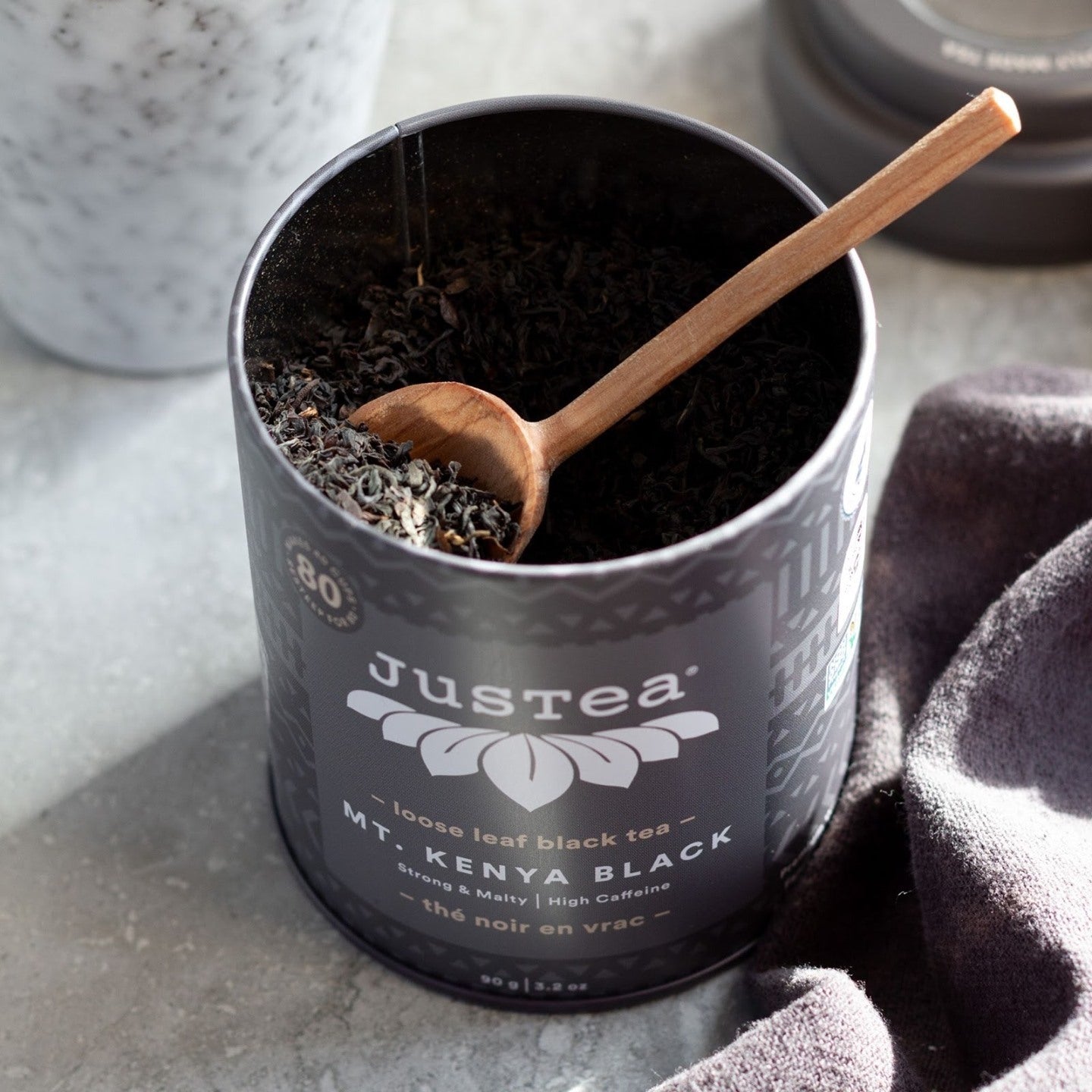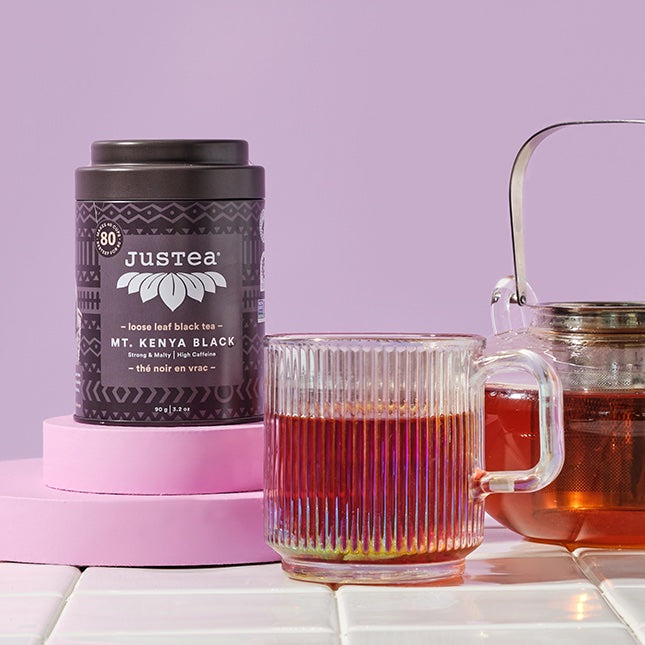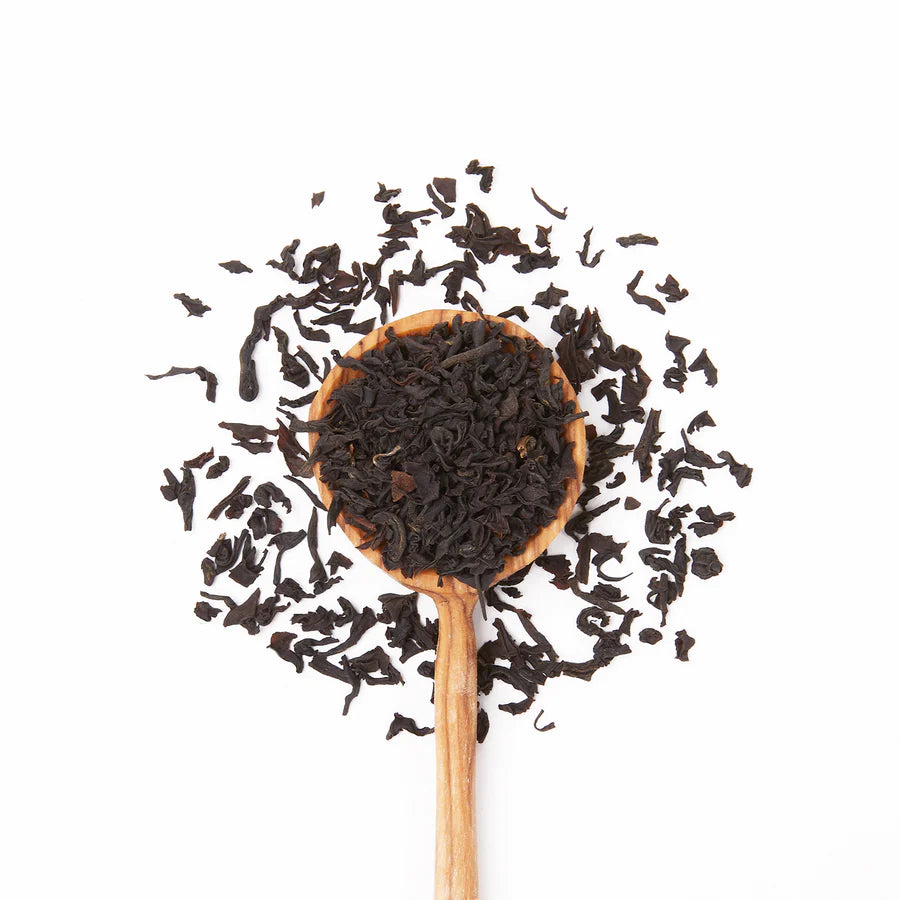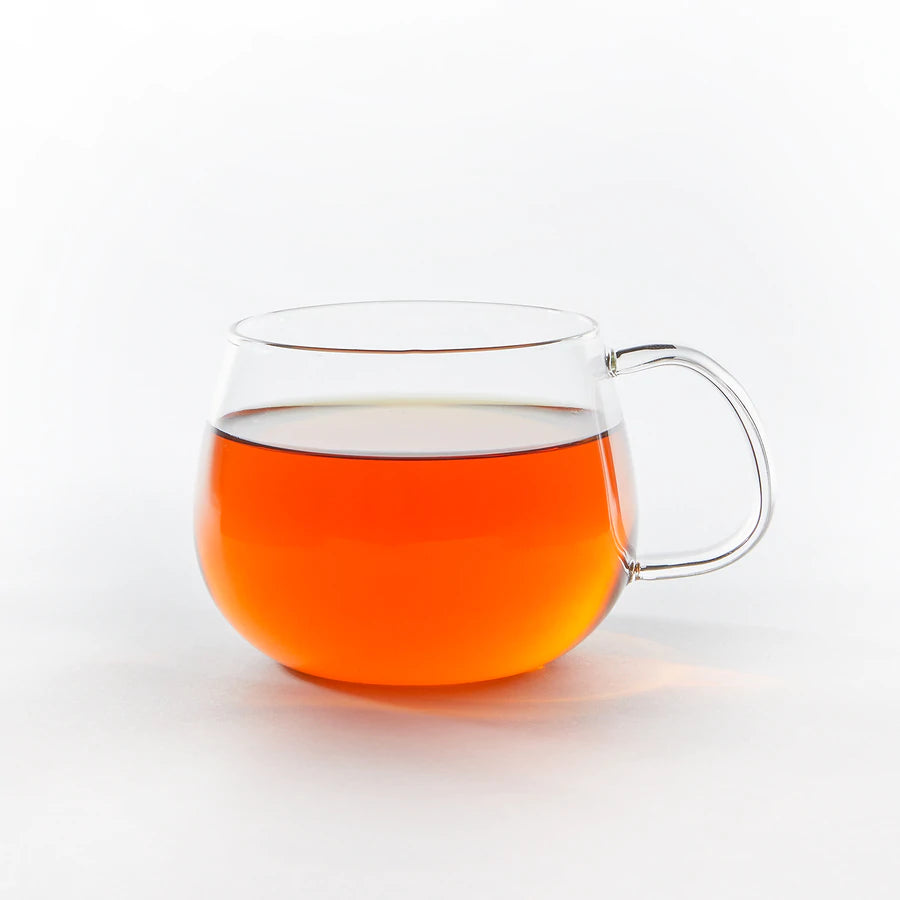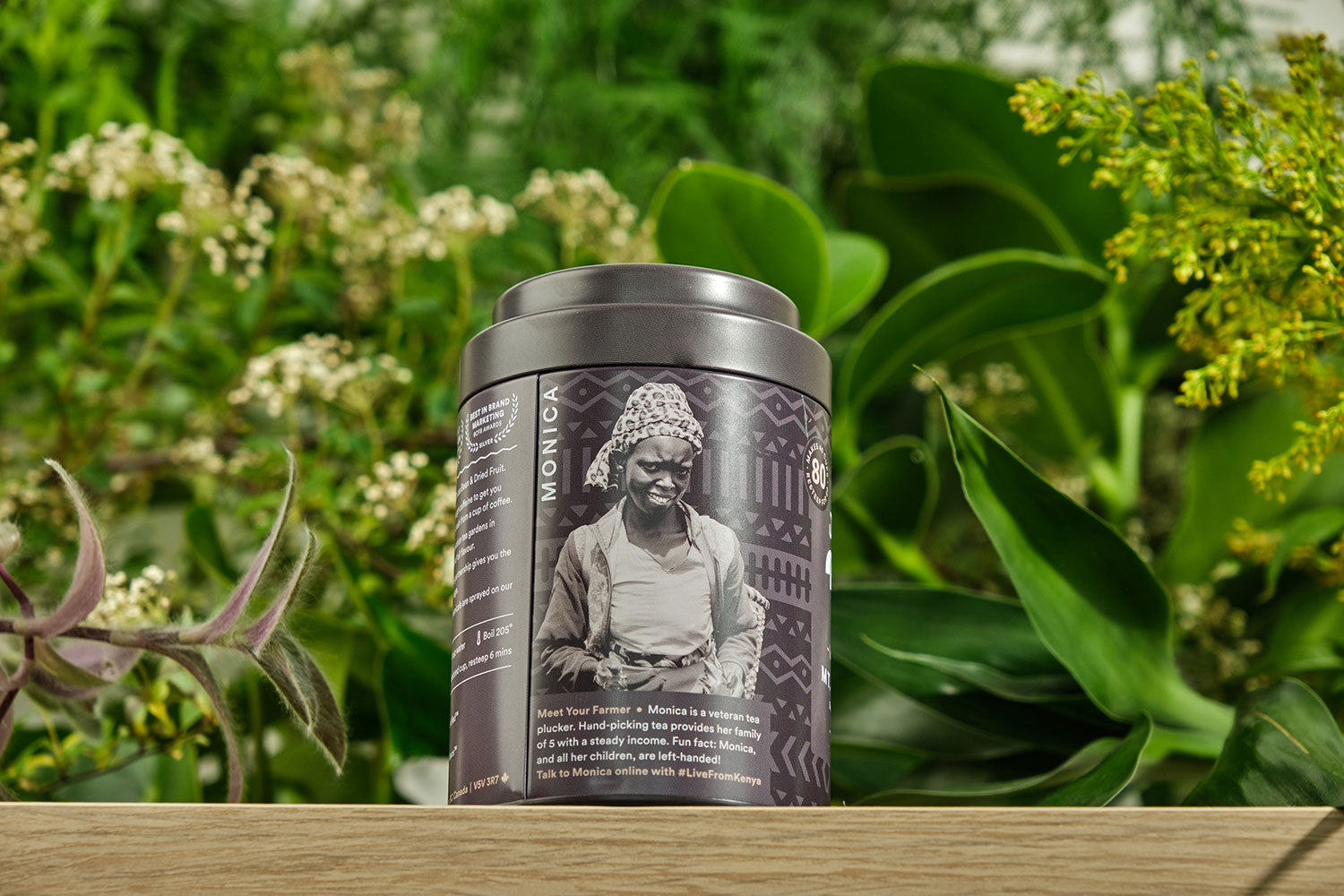 Meet Your Mt. Kenya Black Farmer
Monica is a veteran tea plucker. Hand-picking tea provides her family of 5 with a steady income. Fun fact: Monica, and all her children, are left-handed! At JusTea, we're dedicated to fairly traded and farmer-direct tea benefiting Kenyan farming families with fair wage and steady employment opportunities.
Meet all the farmers
JusTea Stands for Justly Made Tea
Hand-Picked, Whole Leaf Tea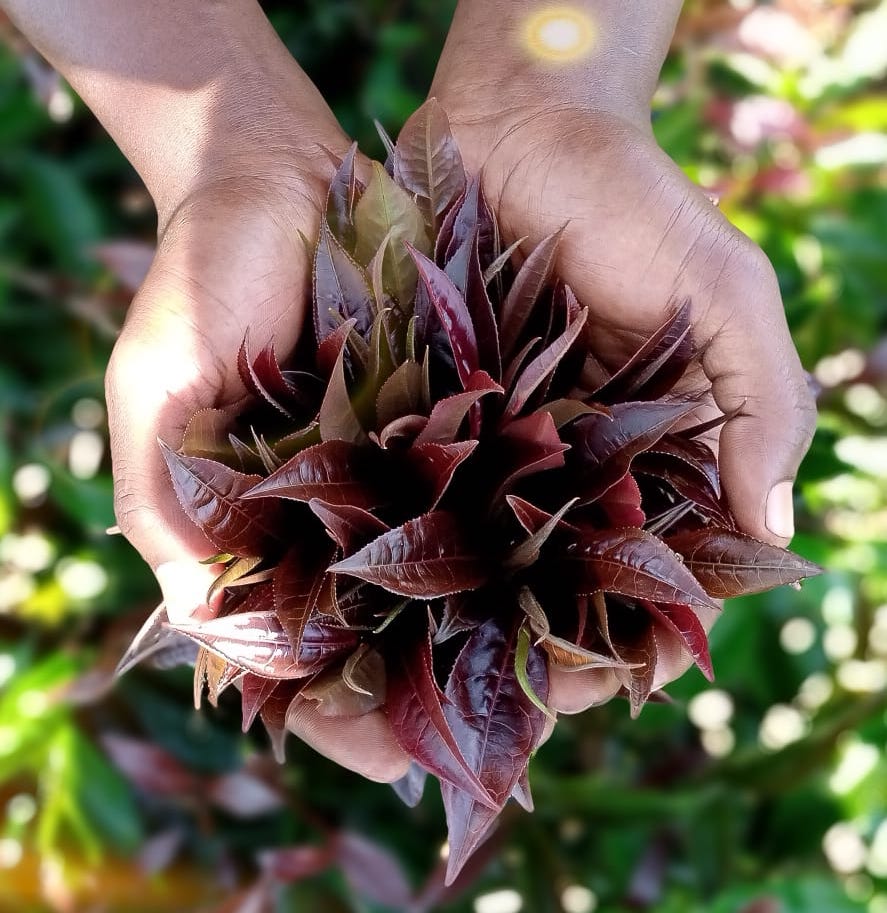 Great tea starts with great leaves. By intentionally hand-picking whole tea leaves, we ensure a top-quality, totally delicious cup of Mt. Kenya Black.
Organically Grown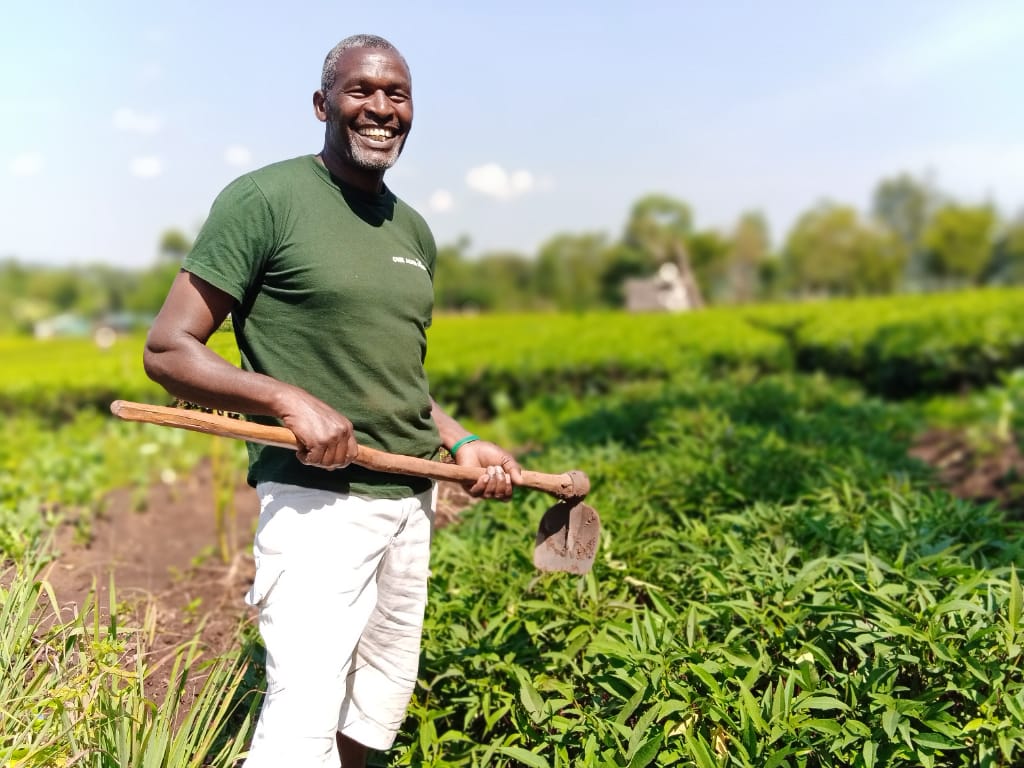 The use of unsafe chemical pesticides damages soil, the plant, and is consumed by the tea drinker. We avoid all that by encouraging regenerative agriculture, organic fertilizers, and bio-diversity in the tea gardens.
Fair-Trade & Farmer-Direct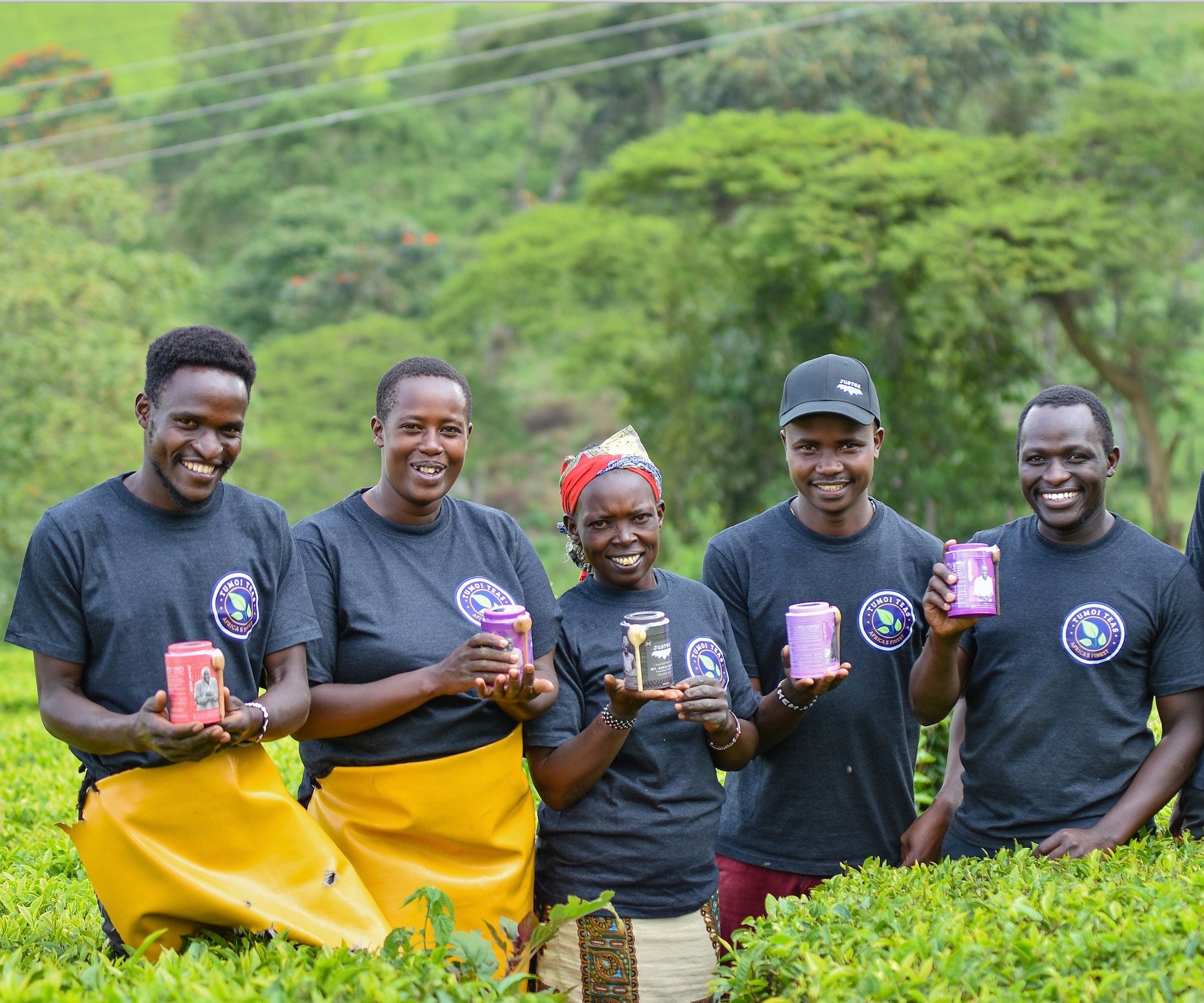 Our Mt. Kenya Black comes direct from the source. This ensures that profits stay in the tea farming communities, and that you get the freshest, purest, most delicious tea possible.
Enjoy a cup of Mt. Kenya Black, just how you like it.
Loose Leaf or Pyramid Bag Tea
Get high quality Mt. Kenya Black however you like it. Our teas come in 100% recyclable or reusable tins and pouches. Our pyramid tea bags are plastic-free and compostable (in under 3 weeks!)
Delicious, rich black tea!
This read has a nice and rich taste! Delicious!
I like the way you treat your suppliers and your customers! Keep up the good work. The tea is good, too.
Refreshing
This is a clean, refreshing black tea. I like to combine it with Purple Mint.
Le meilleur thé noir
Un goût sublime, délicieux, sans amertune , je ne m'en passerai jamais.
Full bodied black
Rich yet smooth flavor. Great morning tea.