Try a trio of tasty black teas
Black Tea Trio Flavour Notes
African Chai: Sweet & Spicy, Black Tea & Cloves
Kenyan Earl Grey: Aromatic & Rich, Bright Citrus & Wildflowers
Mt Kenya Black: Strong & Malty, Cocoa Bean & Dried Fruit
😋 Flavour Notes
☕ Caffeine Level
🌿 Ingredients
🫖 Steeping Instructions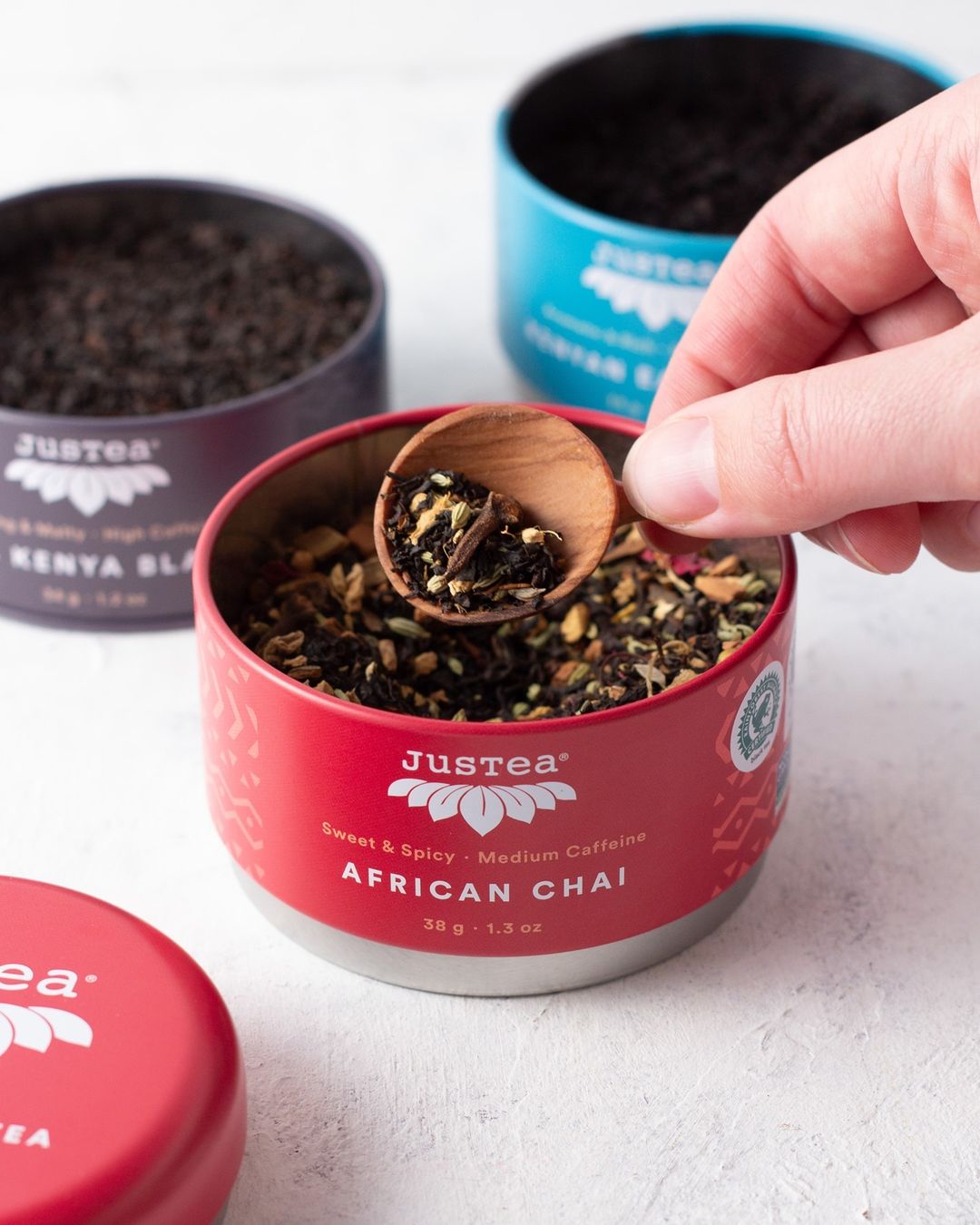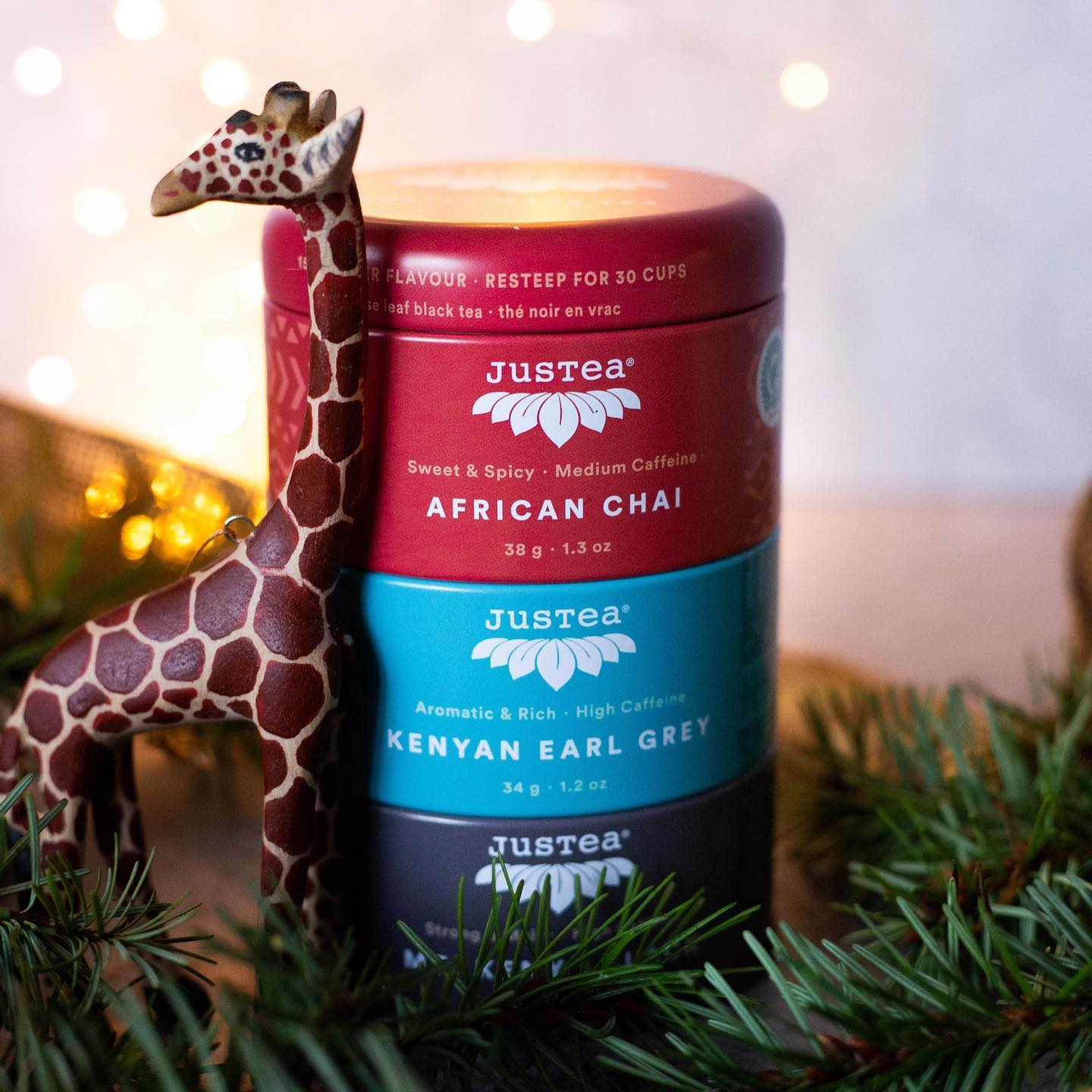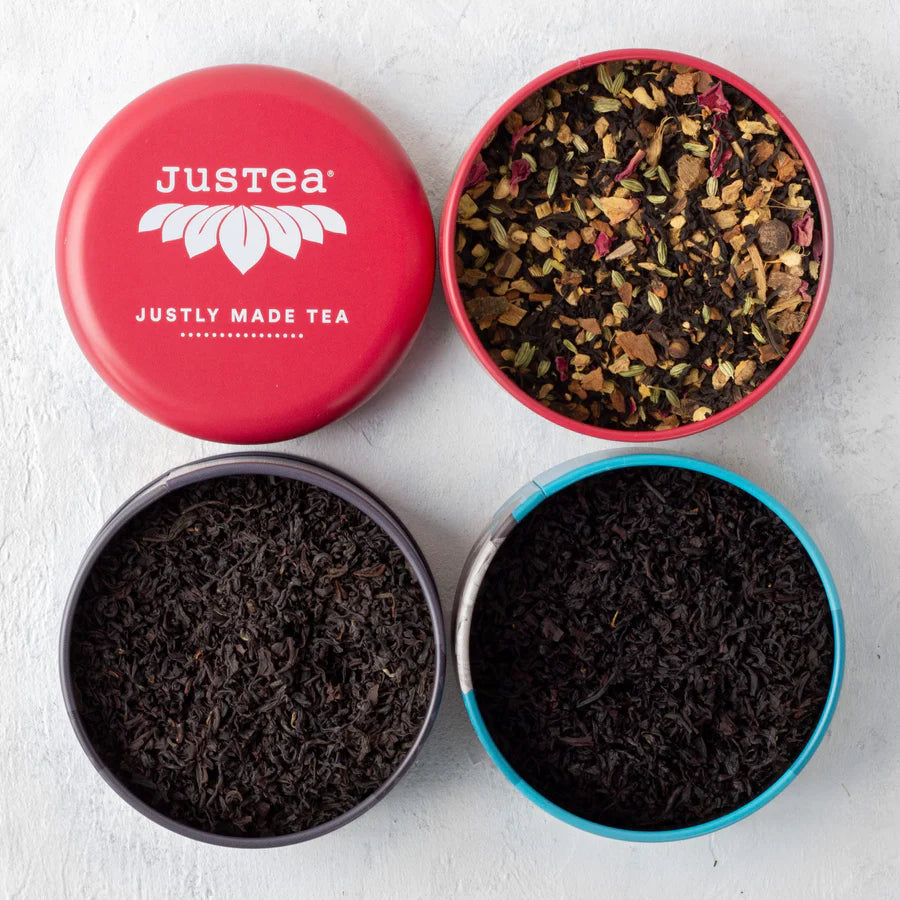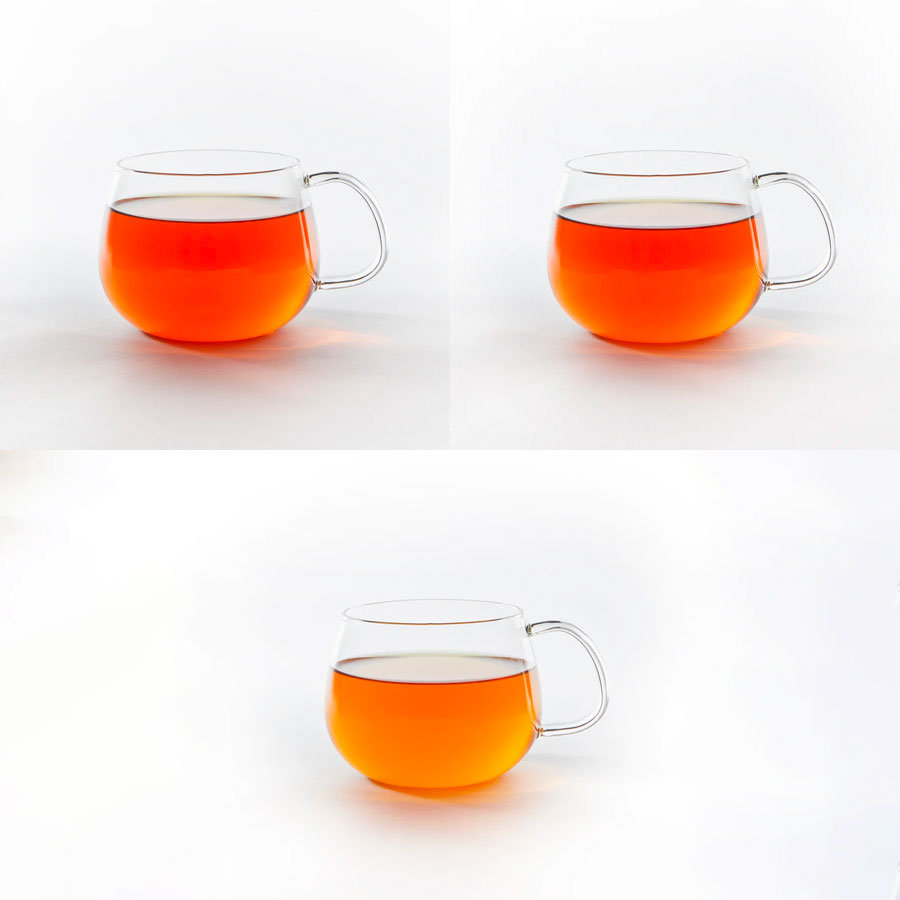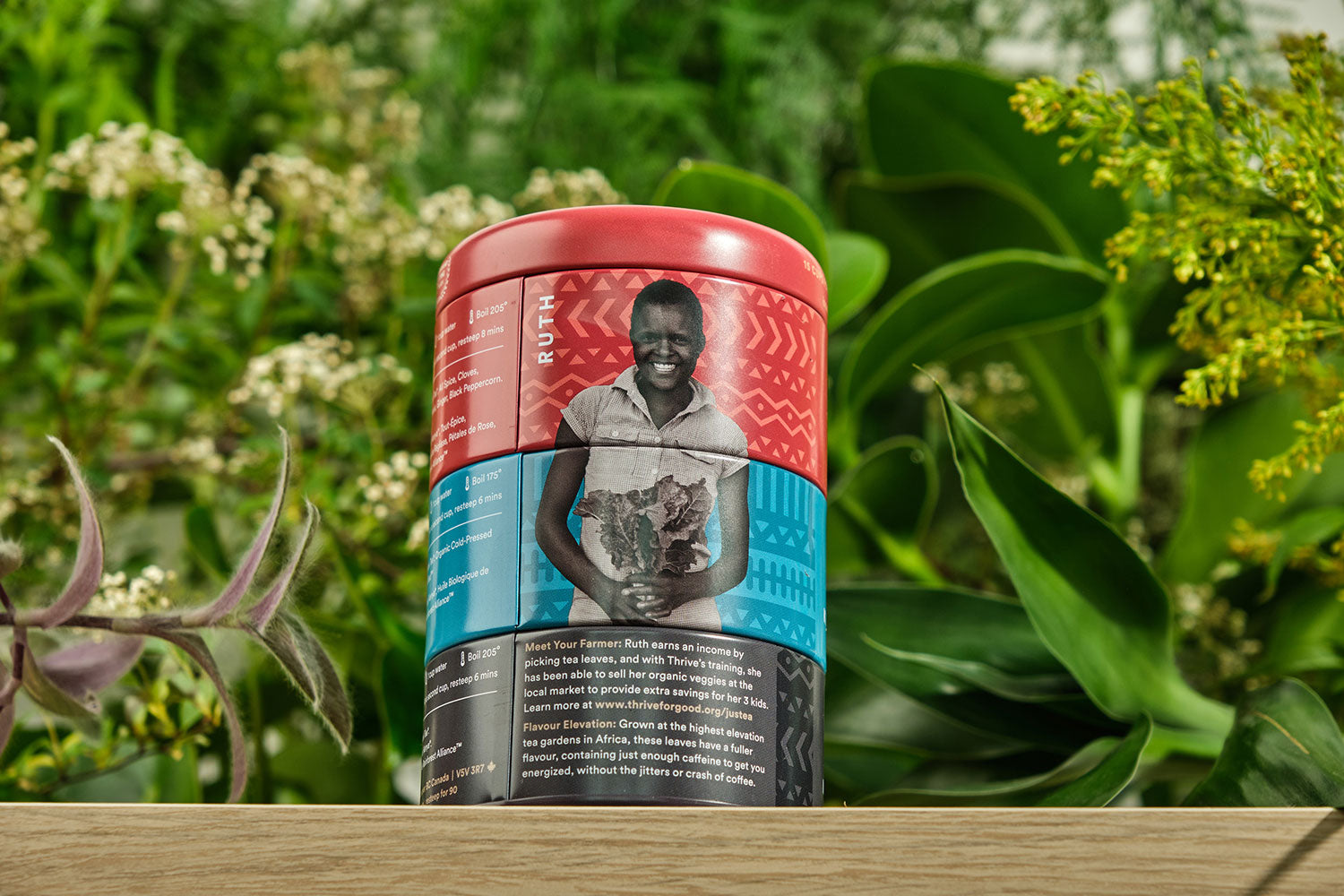 Meet Your Black Tea Trio Farmer
Ruth earns an income by picking tea leaves, and with Thrive's training, she has been able to sell her organic veggies at the local market to provide extra savings for her 3 kids. At JusTea, we're dedicated to fairly traded and farmer-direct tea benefiting Kenyan farming families with fair wage and steady employment opportunities.
Meet all the farmers
JusTea Stands for Justly Made Tea
Hand-Picked, Whole Leaf Tea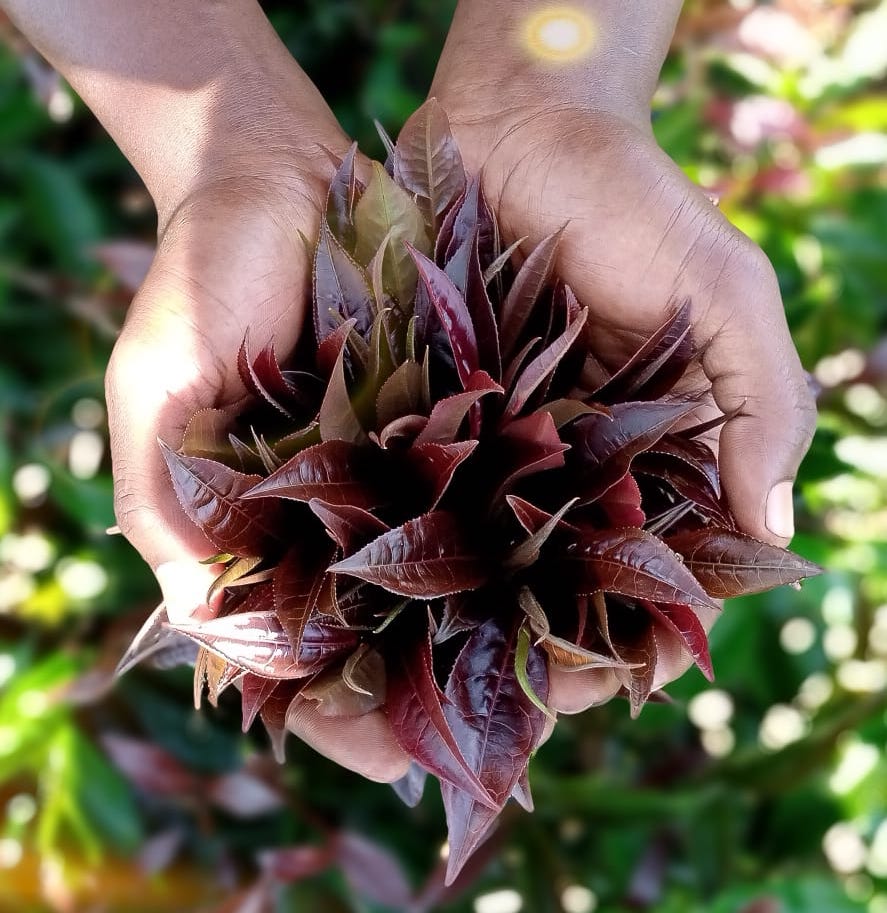 Great tea starts with great leaves. By intentionally hand-picking whole tea leaves, we ensure a top-quality, totally delicious cup of Black Tea Trio.
Organically Grown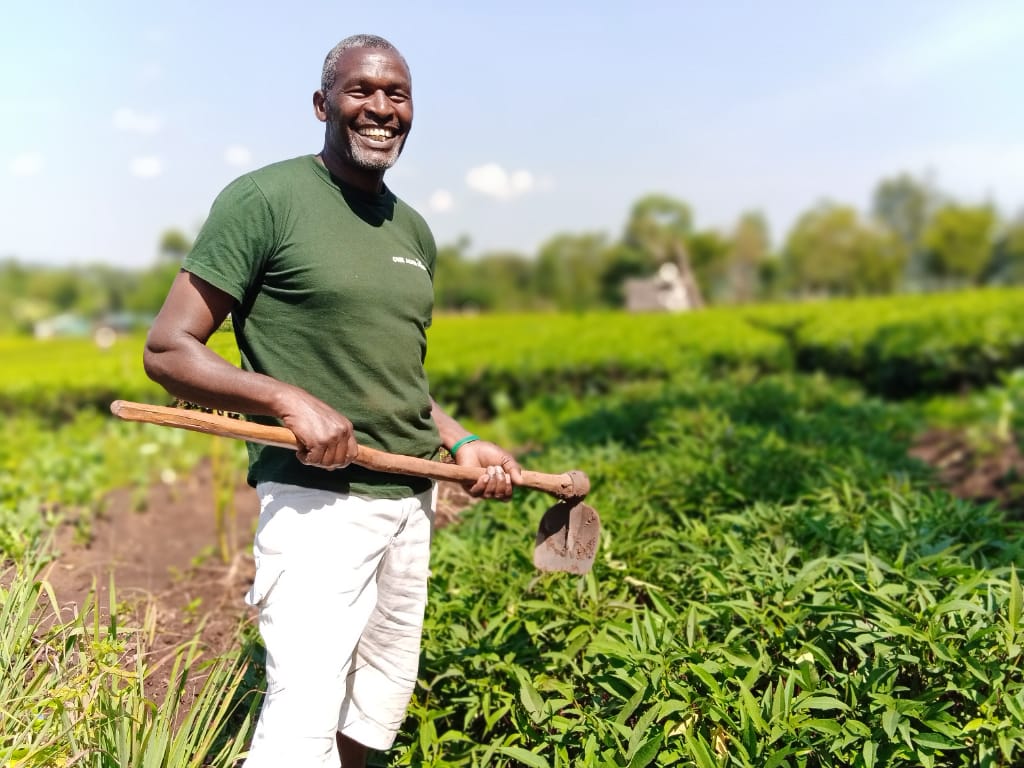 The use of unsafe chemical pesticides damages soil, the plant, and is consumed by the tea drinker. We avoid all that by encouraging regenerative agriculture, organic fertilizers, and bio-diversity in the tea gardens.
Fair-Trade & Farmer-Direct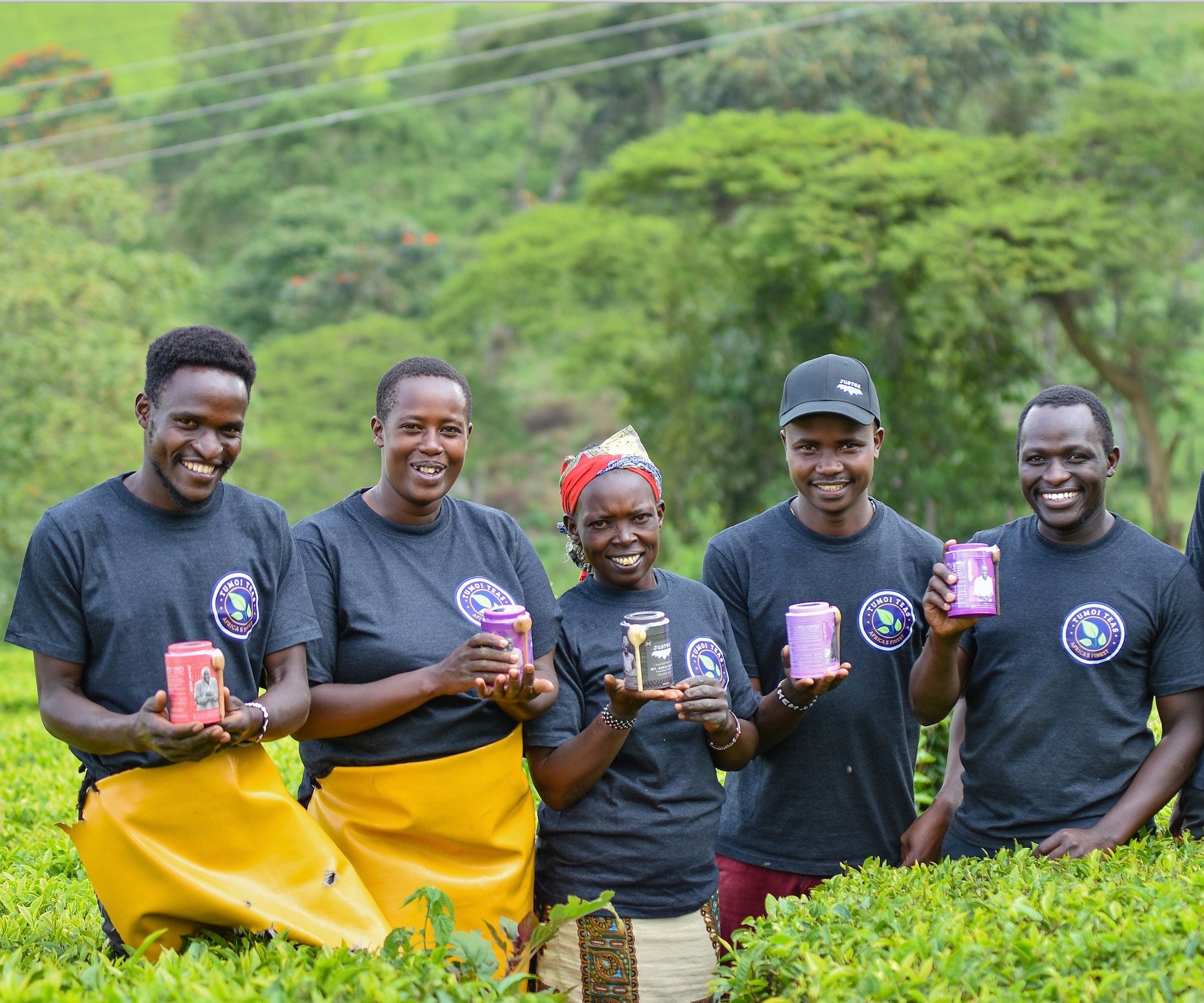 Our Black Tea Trio comes direct from the source. This ensures that profits stay in the tea farming communities, and that you get the freshest, purest, most delicious tea possible.
Enjoy a cup of Black Tea Trio, just how you like it.
Loose Leaf Tea
Get high quality African Chai, Kenyan Earl Grey, and Mt Kenya Black in whole leaf form. Our teas come in 100% recyclable or reusable tea tins.
So delicious!
I had a loose leaf tea company that I loved, but it's actions towards its employees during the pandemic made me no longer want to support them. The hunt began for a new loose leaf company that was Canadian and hopefully shared my values. I've tried a few, but none that made me want to reorder. Then I found JusTea! They definitely shared my values, and are Canadian, but how would the tea be?? In a word, DELICIOUS! I picked up three trios (caffeinated, semi-caffeine and herbal). I miss my favourite Chai, so that was the selling point, but I enjoy a good Earl Grey (and there are lots that aren't), but the black tea I wasn't expecting much from. All three of them were AMAZING! I was so surprised by the African Black; plain black teas often have a bitter aftertaste to me, but this did NOT! The Earl Grey is arguably the best I've ever had, and the Chai is on par with my favourite. Highly recommend!
Wonderful!
All the teas are full-bodied and gorgeous. A definite re-buy!
Loving this tea!
Delicious tea and fair trade as well!
Wishing I could get it in large quantities.
Beautiful gift
It has a lovely presentation and makes a beautiful gift
Just tea, just as it should be!
The tea is way beyond my expectations. This is what you get ftom a small supplier who knows the grower. Thank you for tea that gives me that 'aaaaaaah' feeling!