On Sale
Kenya White Rhino
Medium Caffeine
A cup of Kenya White Rhino is a truly exceptional cup of tea! Winner of the Gold Medal at the Global Tea Championship for best white tea, the soft, silvery tips of the tea bush are delicately hand-picked and then the silver tips are spread out to dry naturally under the African sun. 
Welcome to the world's best White Tea
Kenya White Rhino Flavour Notes
Delicate & Creamy, White Chocolate & Honeysuckle.
😋 Flavour Notes
☕ Caffeine Level
🌿 Ingredients
🫖 Steeping Instructions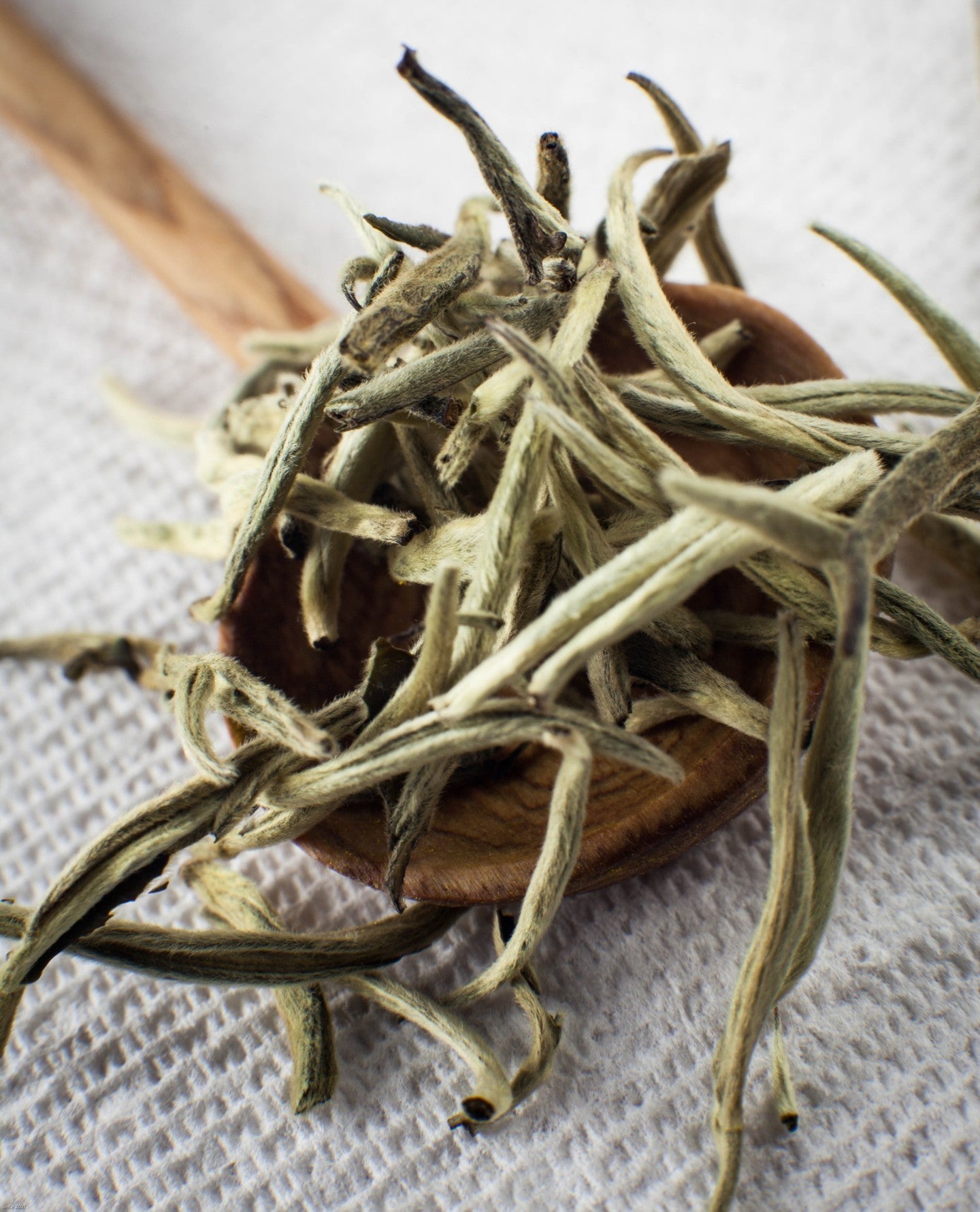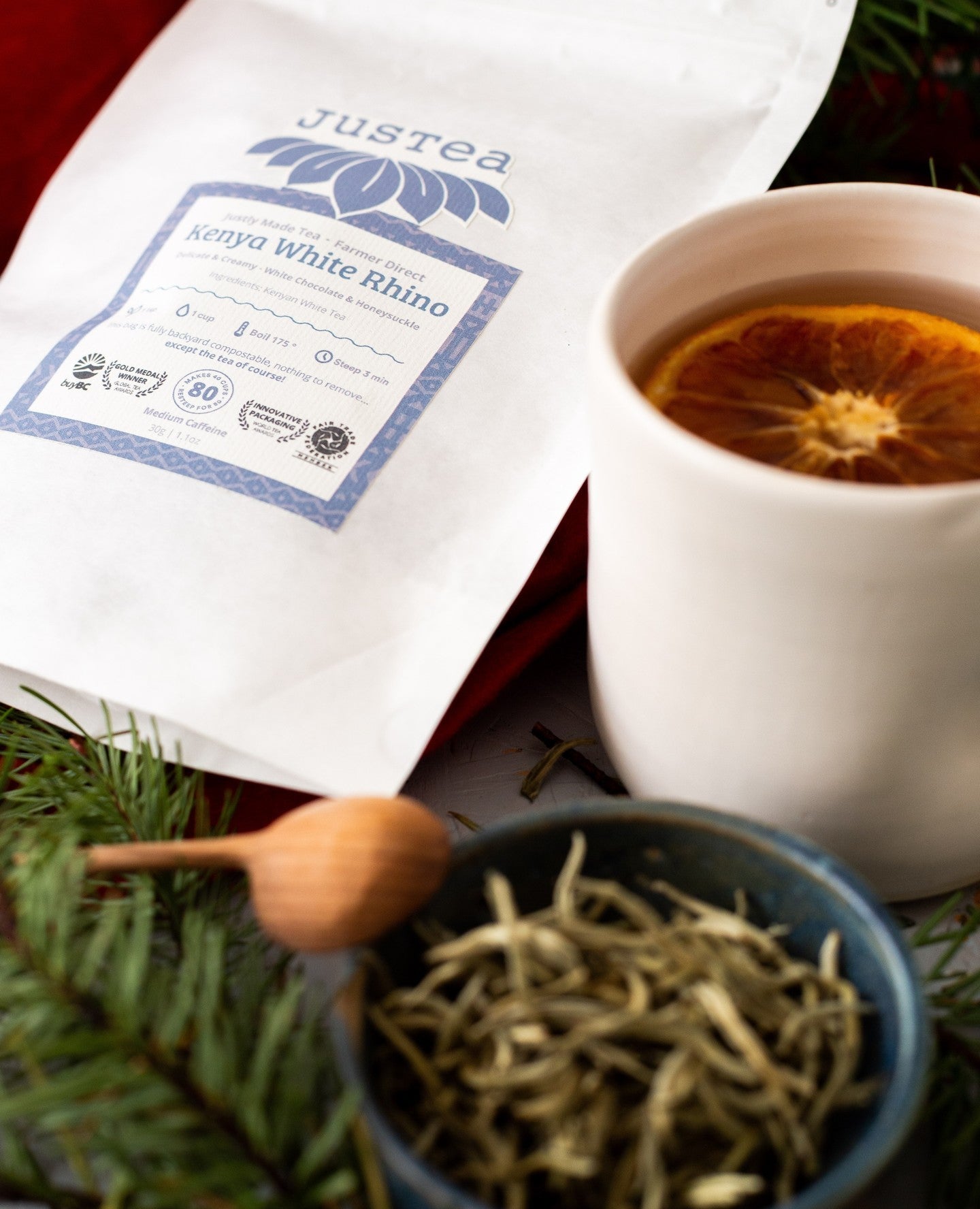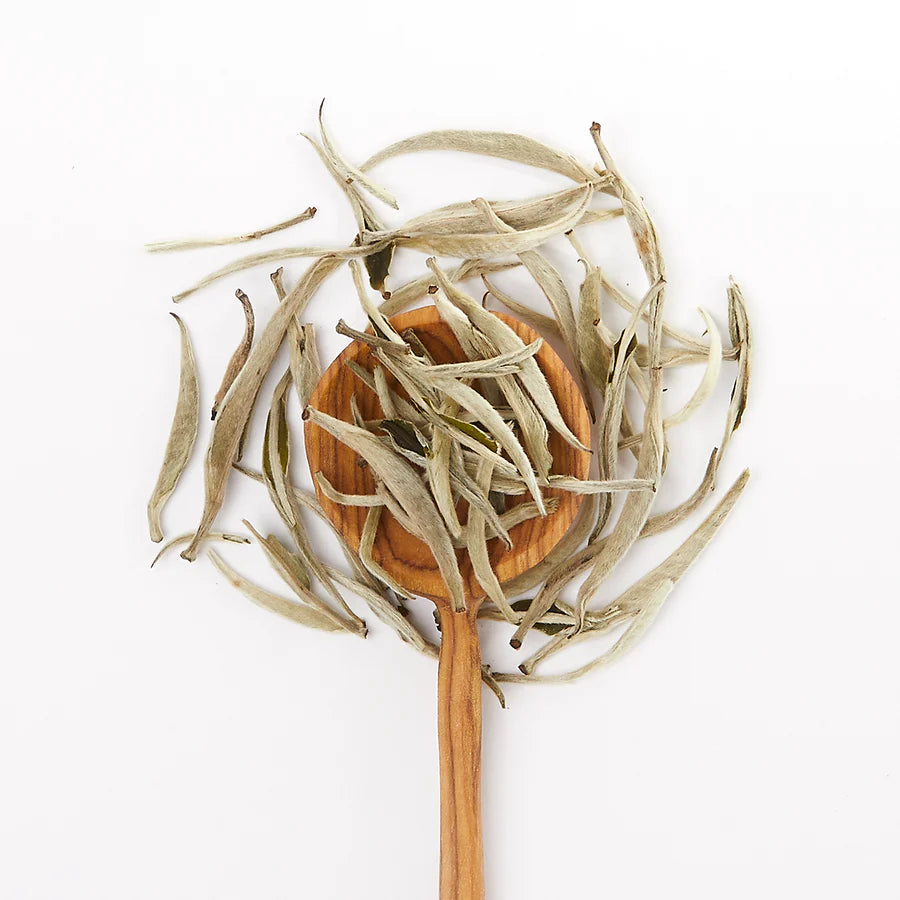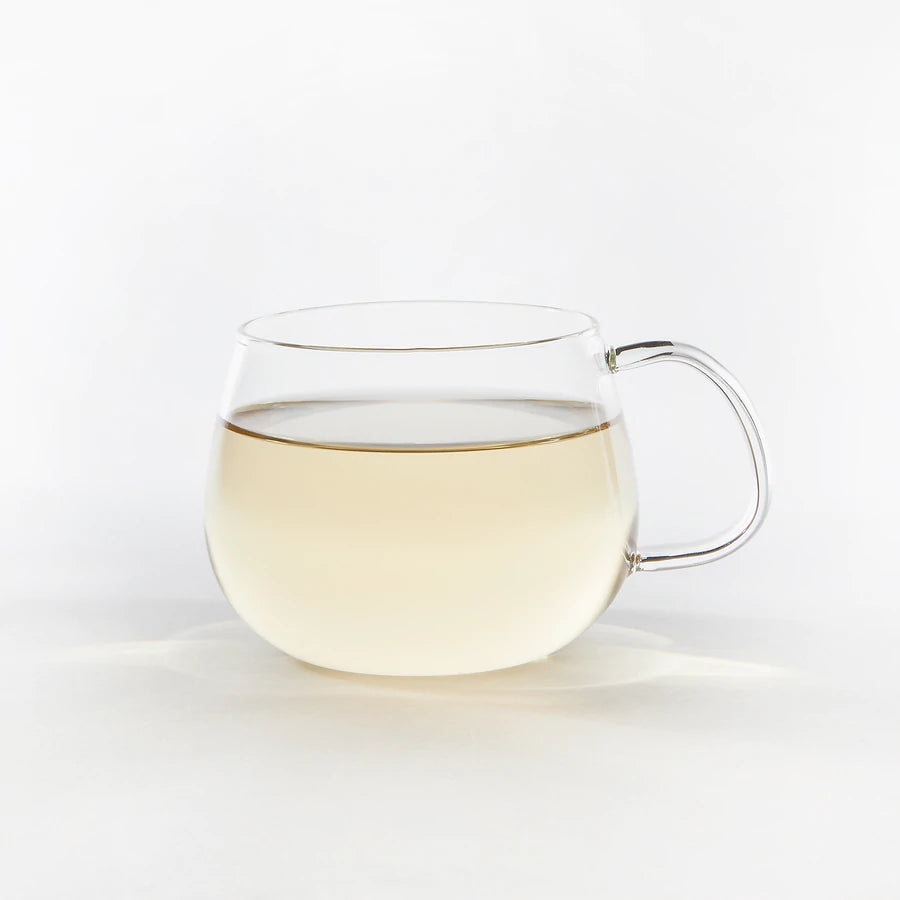 JusTea Stands for Justly Made Tea
Hand-Picked, Whole Leaf Tea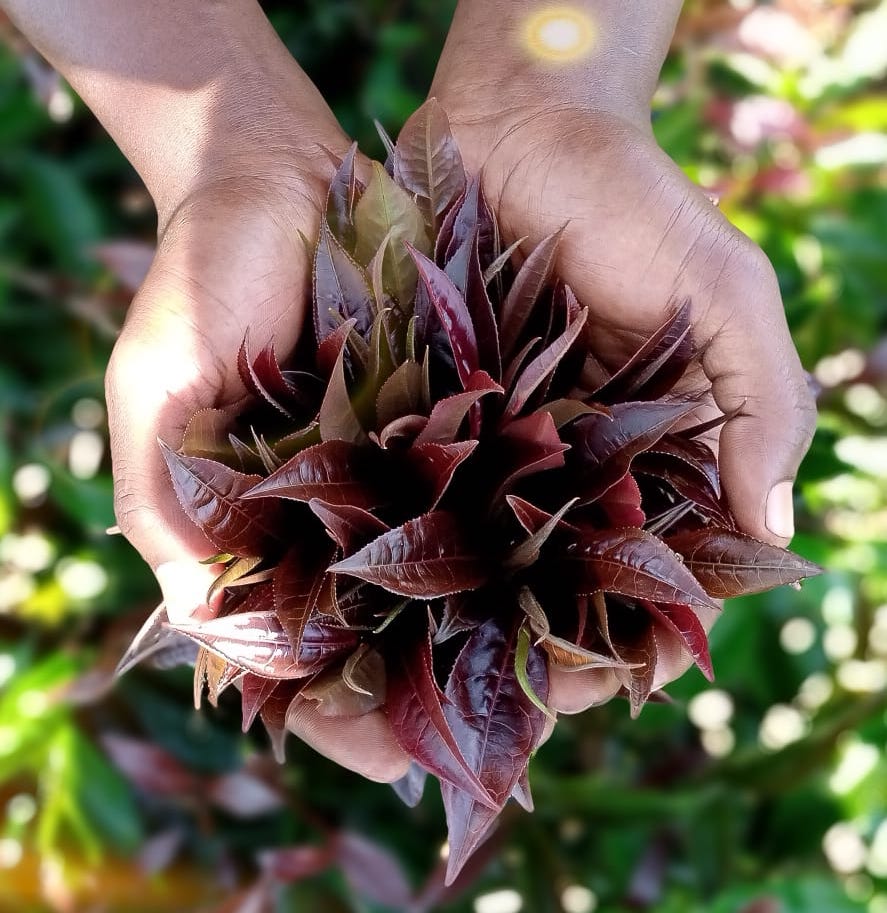 Great tea starts with great leaves. By intentionally hand-picking whole tea leaves, we ensure a top-quality, totally delicious cup of Kenya White Rhino.
Organically Grown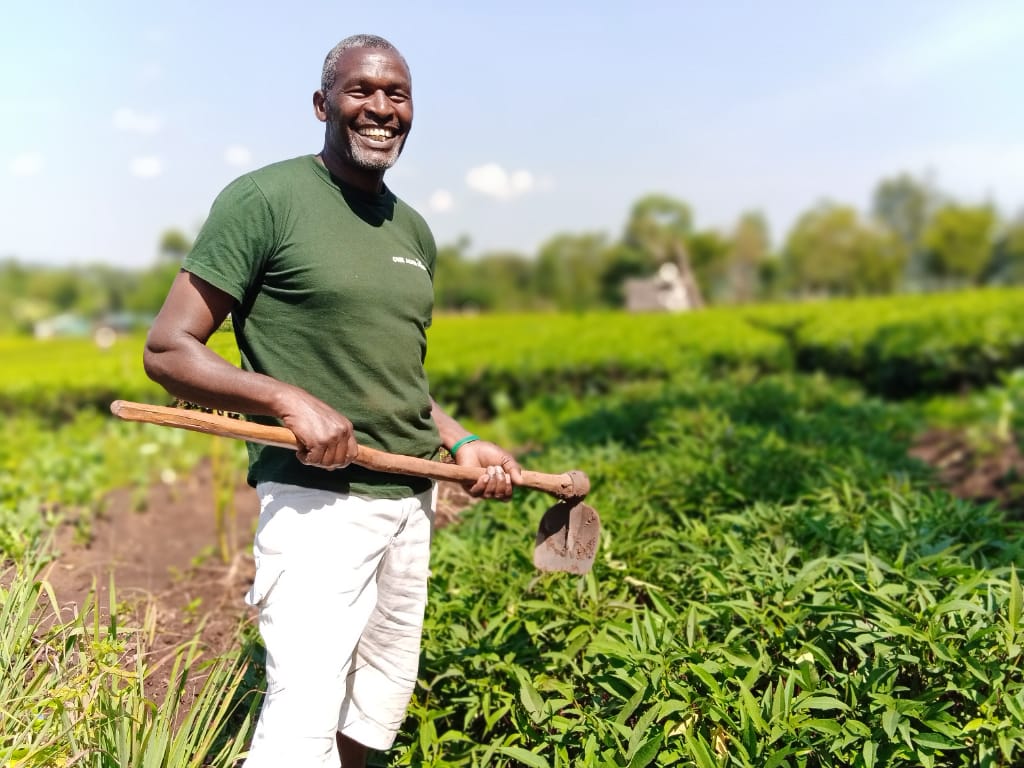 Unsafe chemical pesticides damage soil, the plant, and end up in your cup of tea. We avoid all that by encouraging regenerative agriculture, organic fertilizers, and bio-diversity in the tea gardens.
Fair-Trade & Farmer-Direct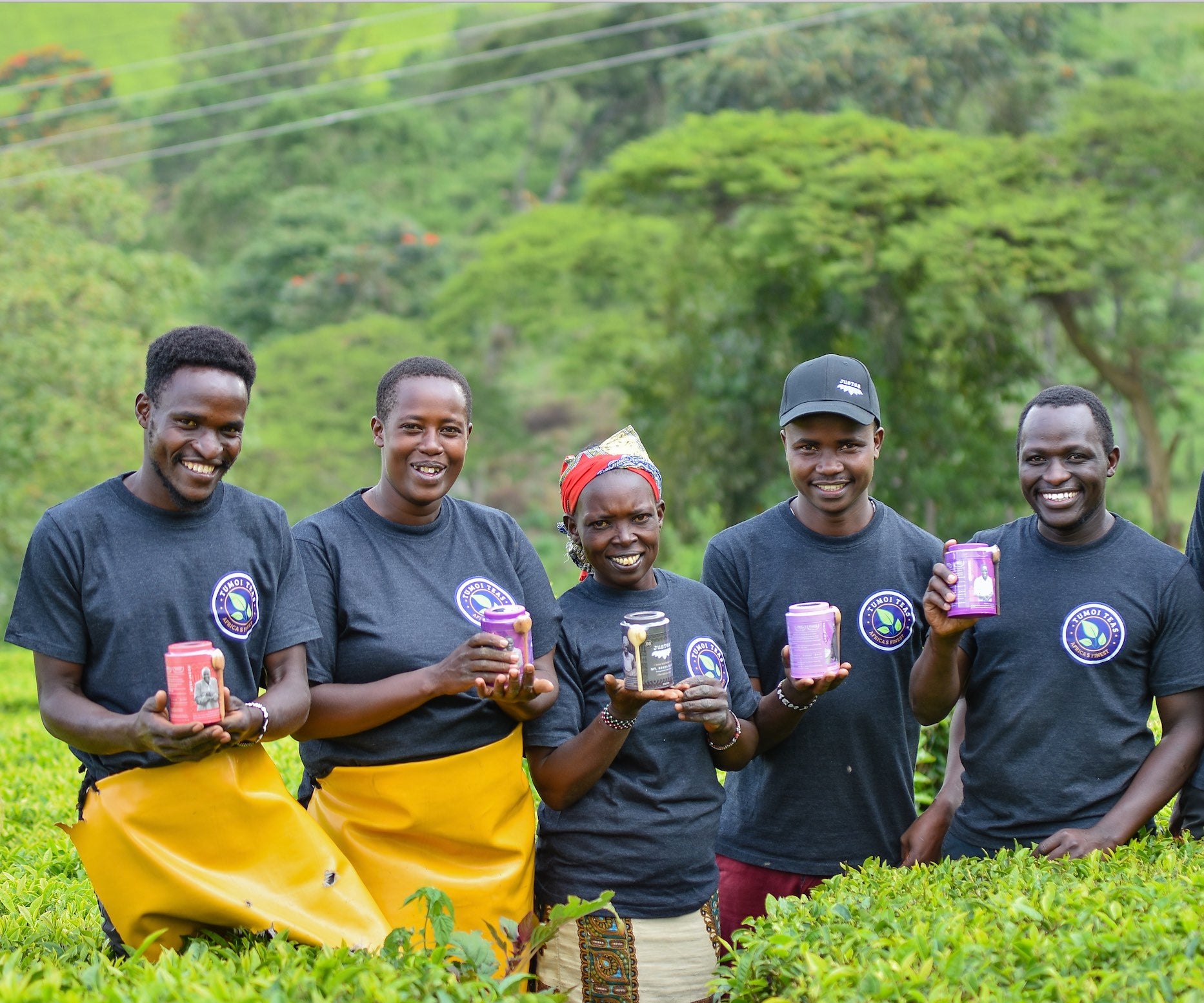 Kenya White Rhino comes direct from the source. This ensures that profits stay in the tea farming communities, and that you get the freshest, purest, most delicious tea possible.
Enjoy a cup of Kenya White Rhino, just how you like it.
Loose Leaf Tea
Get high quality Kenyan White Rhino in whole leaf form. Available in 100% recyclable and re-sealable tea pouches.
Smooth enjoyable white tea
Not too pricey, very smooth cup, and the white needles are beautiful.
Good Convenient tea
Very good tea, I look forward to it every night. And I love the bulk packaging
Simply Amazing!!!
These are definitely the best teas I've ever had! Especially happy that it tastes fantastic both cold and hot
Love this tea! Smooth flavour for any time of the day!
I seem to really love the taste of this smooth, not strong in flavour, but just tastes right in every way tea. I can't seem to put my finger on it, but this tea is great at any time of the day if you're not in the mood for something strong. I wish there was a tin that came with it! I would love that! Thank you!
Very Enjoyable
This is the first white tea I have tried and it has a very nice, slightly tangy, but smooth taste, quite different from the usual teas. I am on my second order already!