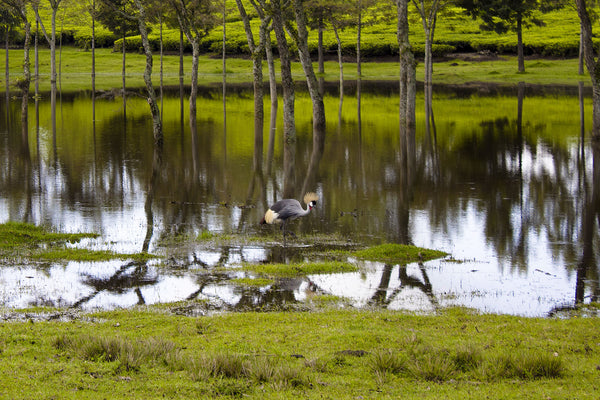 Sustainability in Kenya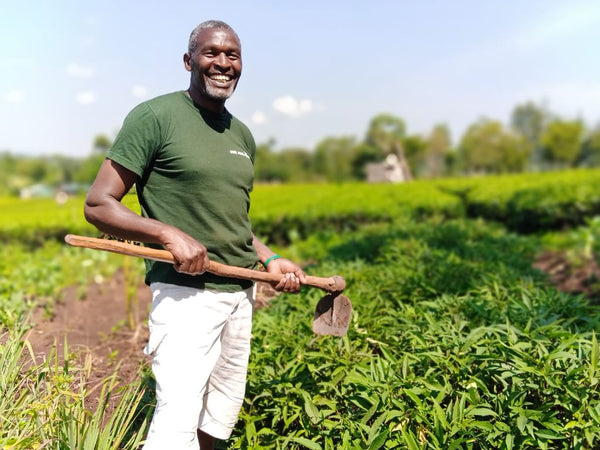 Organic Tea and Life Gardens
We know how important environmental sustainability is to you, so we make sure you receive the tastiest tea possible with the lowest carbon footprint. 

Starting in the Kenyan tea garden, all our teas are organically grown on small-scale tea shambas (farms). The soil is 100% pesticide and chemical free and we are working towards becoming the first organic certified small-scale tea gardens in Kenya! Instead of mono-cropping with large tea plantations, these small tea gardens provide a more natural biodiversity for vegetation and animals.

 JusTea has also partnered with Thrive to plant Organic Life Gardens in Kenya. Thrive offers community workshops, training farmers how to grow organic crops, veggies, and medicinal herbs to help reduce malaria cases. Learn more about JusTea's impact with Thrive here
Earth-Friendly Packaging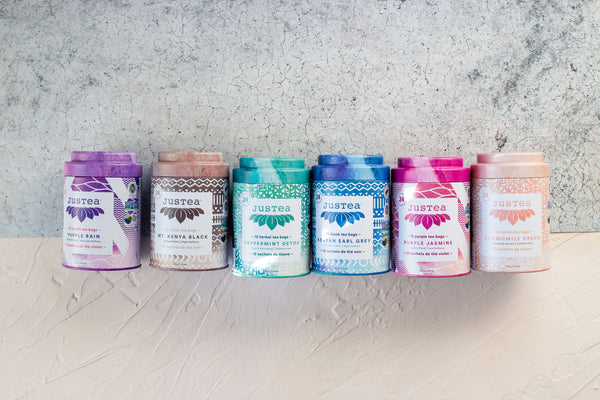 In Vancouver, Canada, we package the tea in a variety of earth-friendly options for you to choose from. 
Our tea tins are 100% recyclable but we recommend keeping them to re-use! These premium tins can be refilled with our tea pouches or can be repurposed to hold other kitchen ingredients (spices, nuts) or small knick knacks.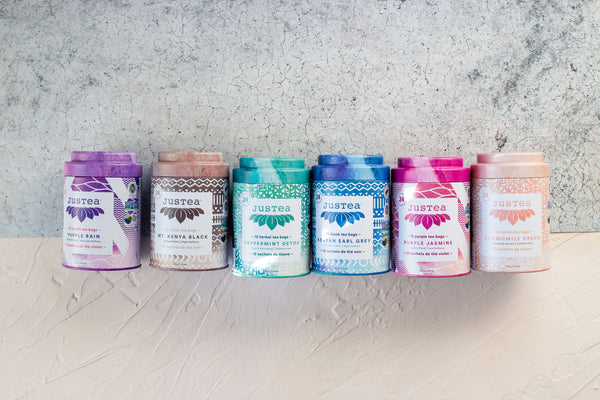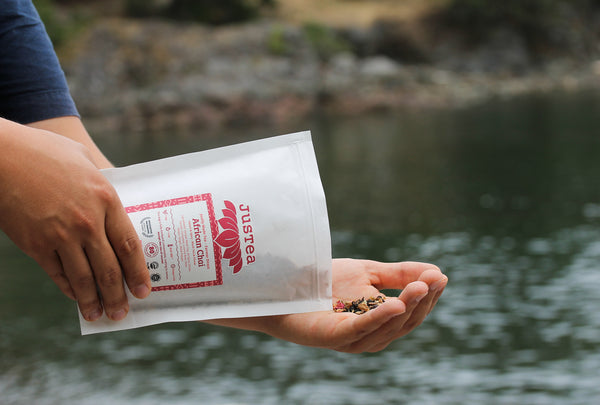 JusTea's small and large refill pouches are fully backyard compostable providing you with a zero-waste tea package to refill your tins. If you don't have a home compost then we recommend re-using these pouches instead of plastic zip-lock bags to store veggies, cheese etc.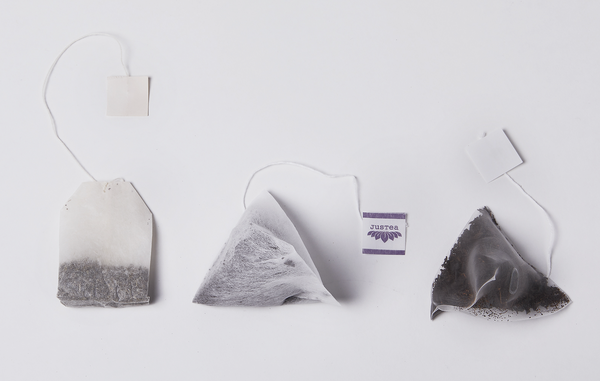 JusTea's Pyramid Tea Bags are the most earth-friendly pyramid tea bags available! They are 100% plastic-free and compostable in just 3 weeks. Learn why these tea bags are better for the planet than any other bags on our blog.