On Sale
Chamomile Dream
Caffeine-Free
A cup of Chamomile Dream offers a smooth sip of chamomile, lemongrass and a touch of licorice root. Chamomile is traditionally used to help you sleep better and lemongrass is known to aid in digestion and iron absorption. This herbal tea provides sustainable employment for a Women's Tea Co-op in Kenya.

Welcome to the chamomile of your dreams
Chamomile Dream Flavour Notes
Calming & Smooth, Honey & Flower Blossoms.
😋 Flavour Notes
☕ Caffeine Level
🌿 Ingredients
🫖 Steeping Instructions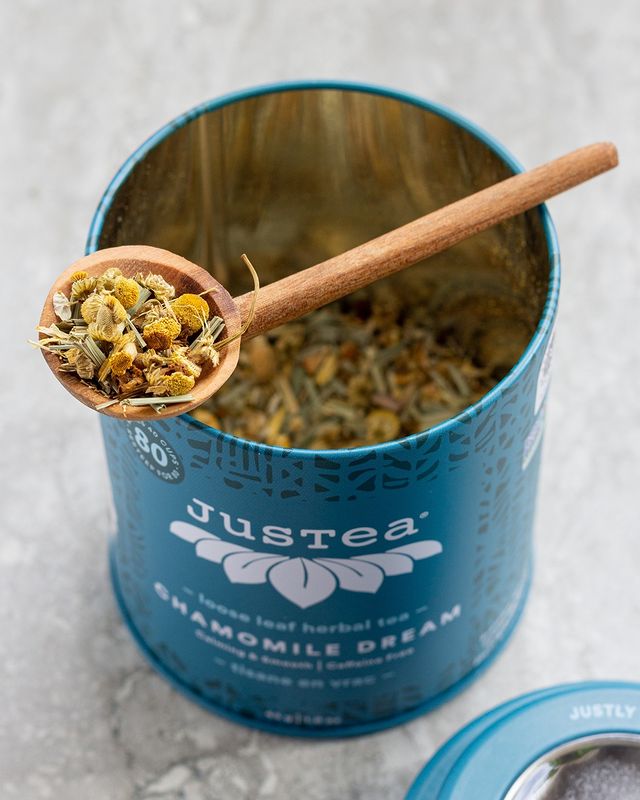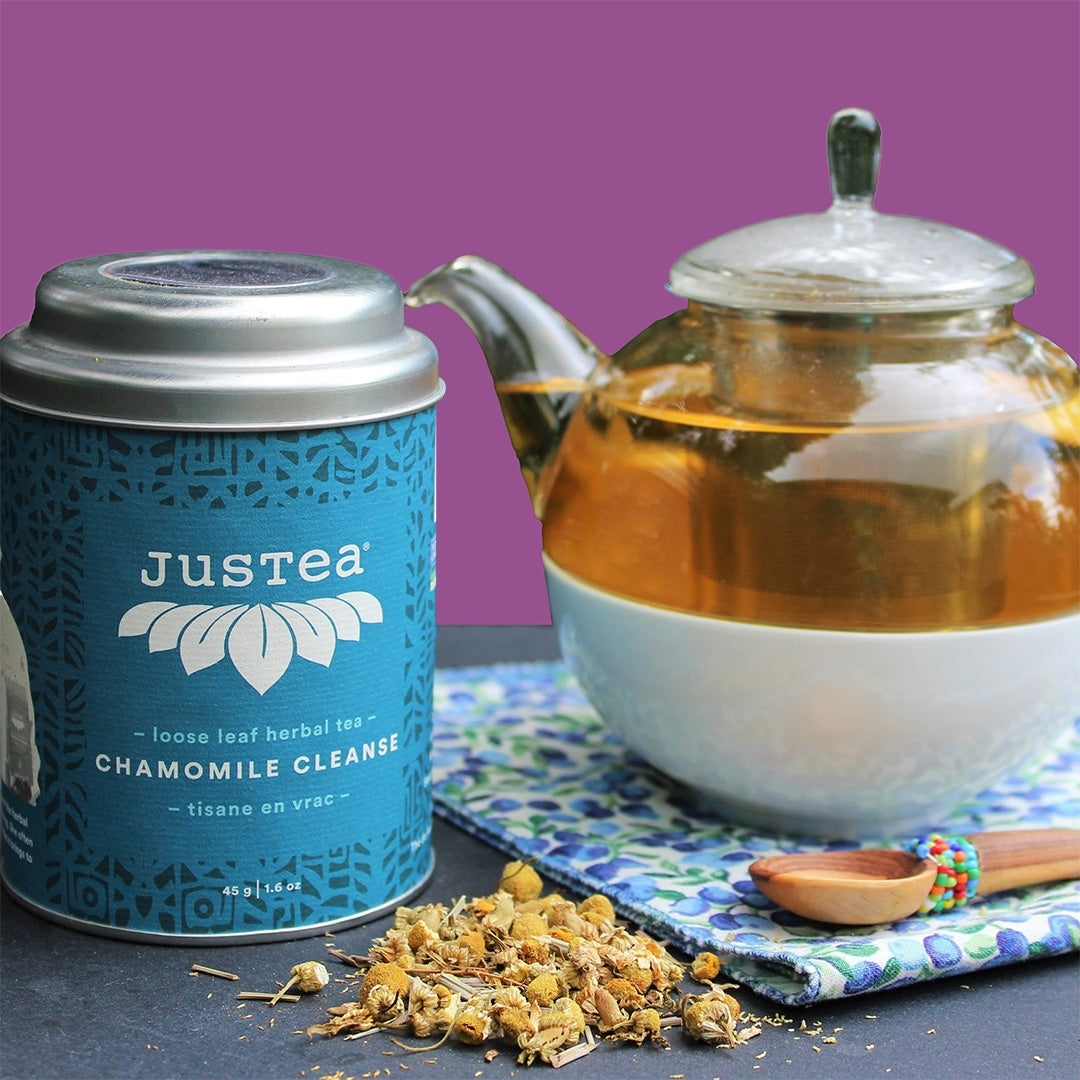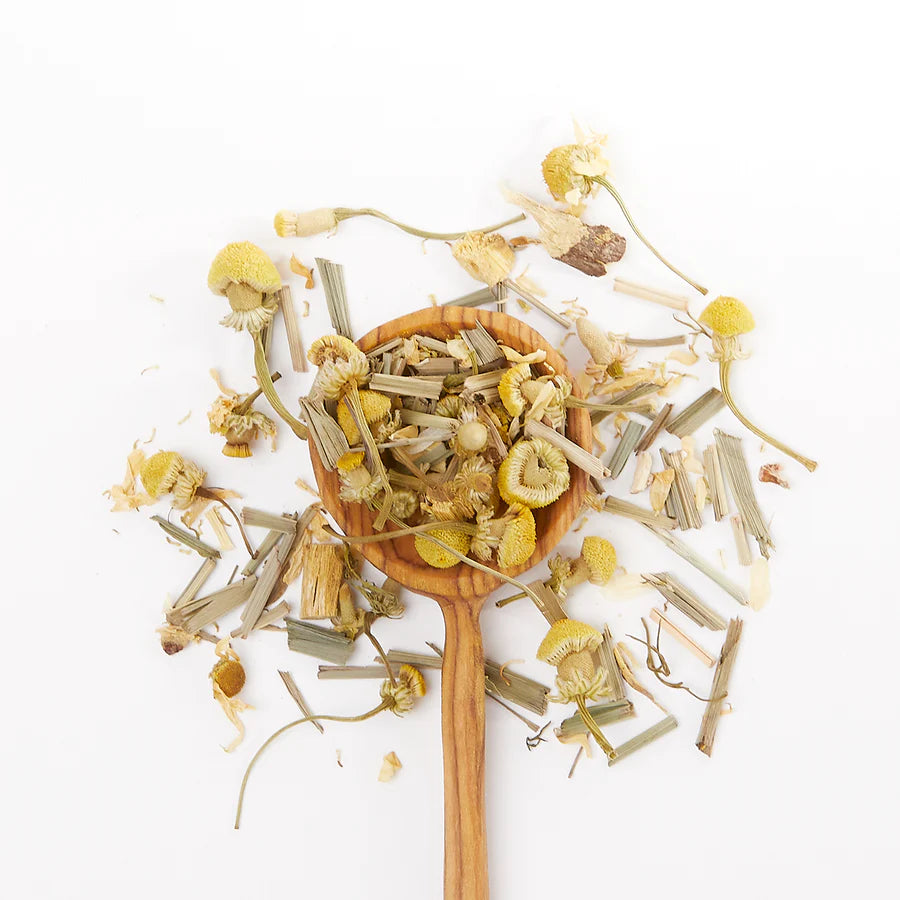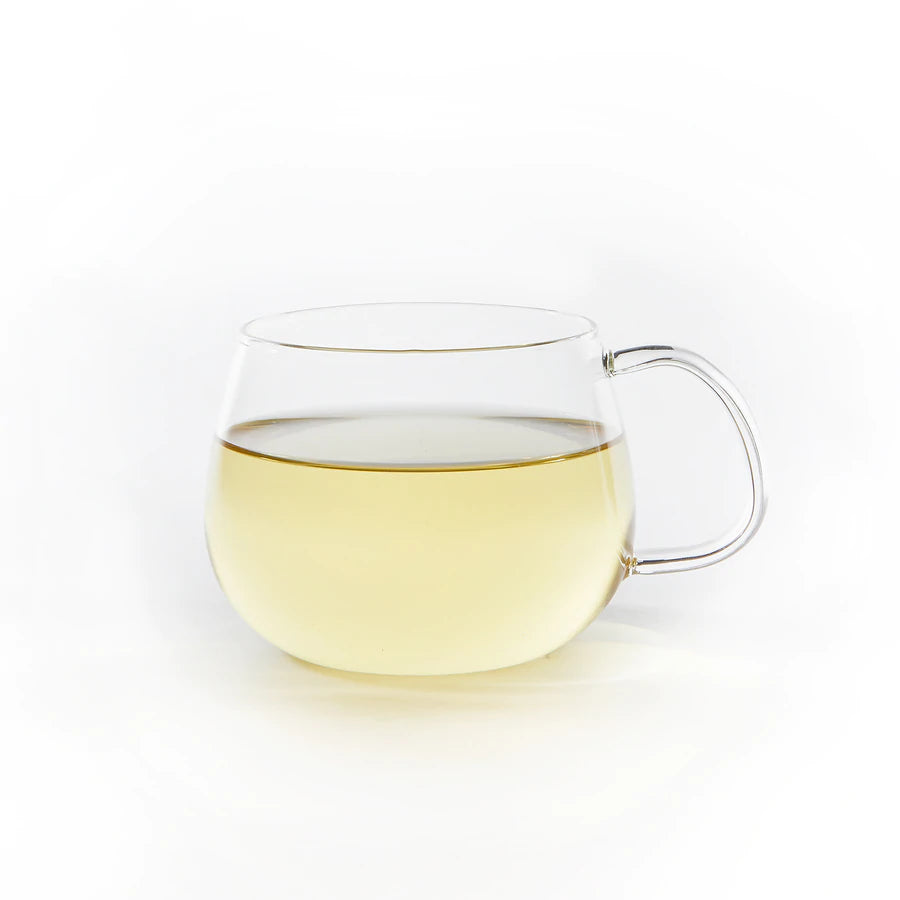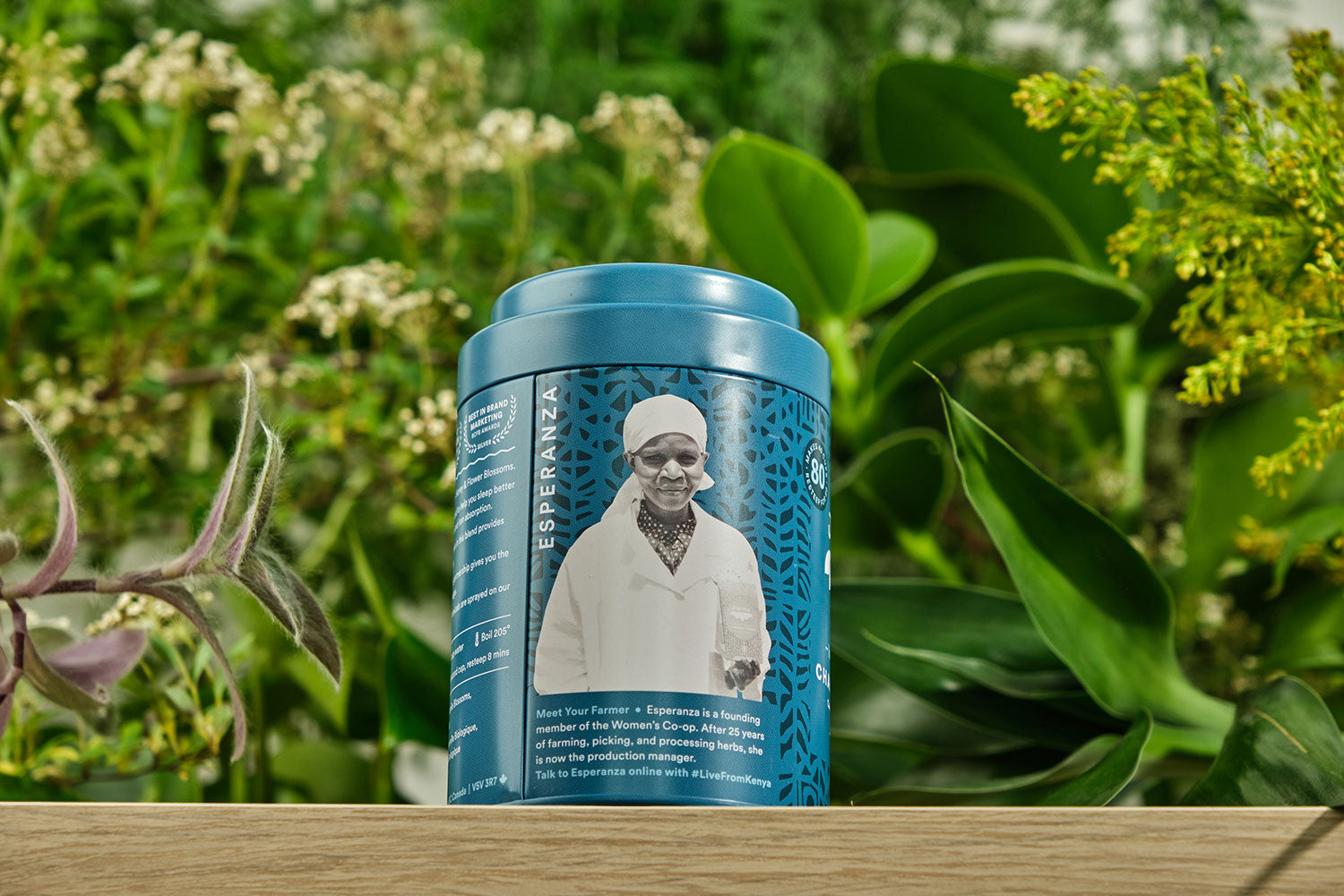 Meet Your Chamomile Dream Farmer
Esperanza is a founding member of the Women's Co-op. After 25 years of farming, picking, and processing herbs, she is now the production manager. At JusTea, we're dedicated to fairly traded and farmer-direct tea benefiting Kenyan farming families with fair wage and steady employment opportunities.
Meet all the farmers
JusTea Stands for Justly Made Tea
Hand-Picked, Whole Leaf Tea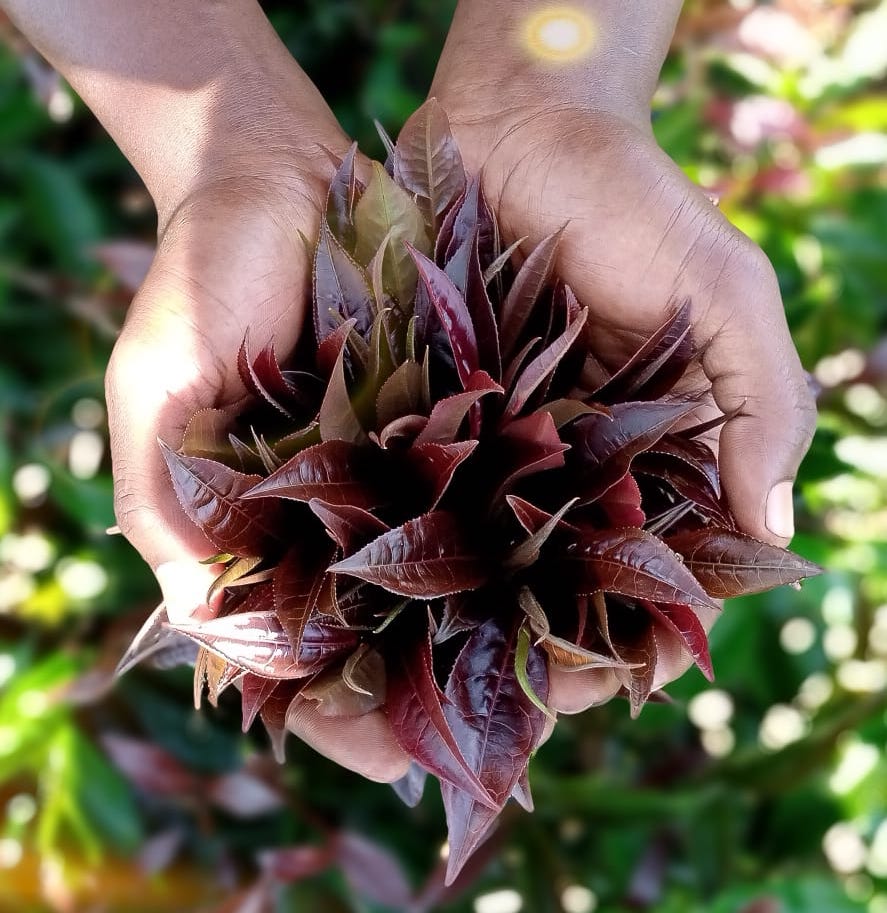 Great tea starts with great leaves. By intentionally hand-picking whole tea leaves, we ensure a top-quality, totally delicious cup of Chamomile Dream.
Organically Grown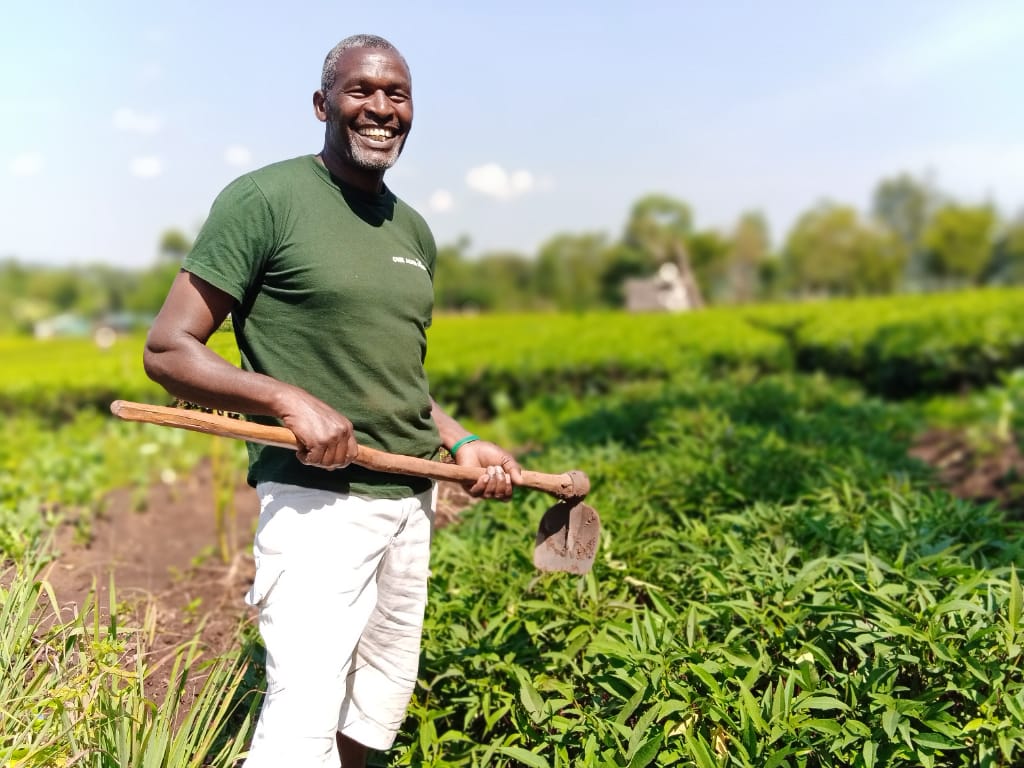 The use of unsafe chemical pesticides damages soil, the plant, and is consumed by the tea drinker. We avoid all that by encouraging regenerative agriculture, organic fertilizers, and bio-diversity in the tea gardens.
Fair-Trade & Farmer-Direct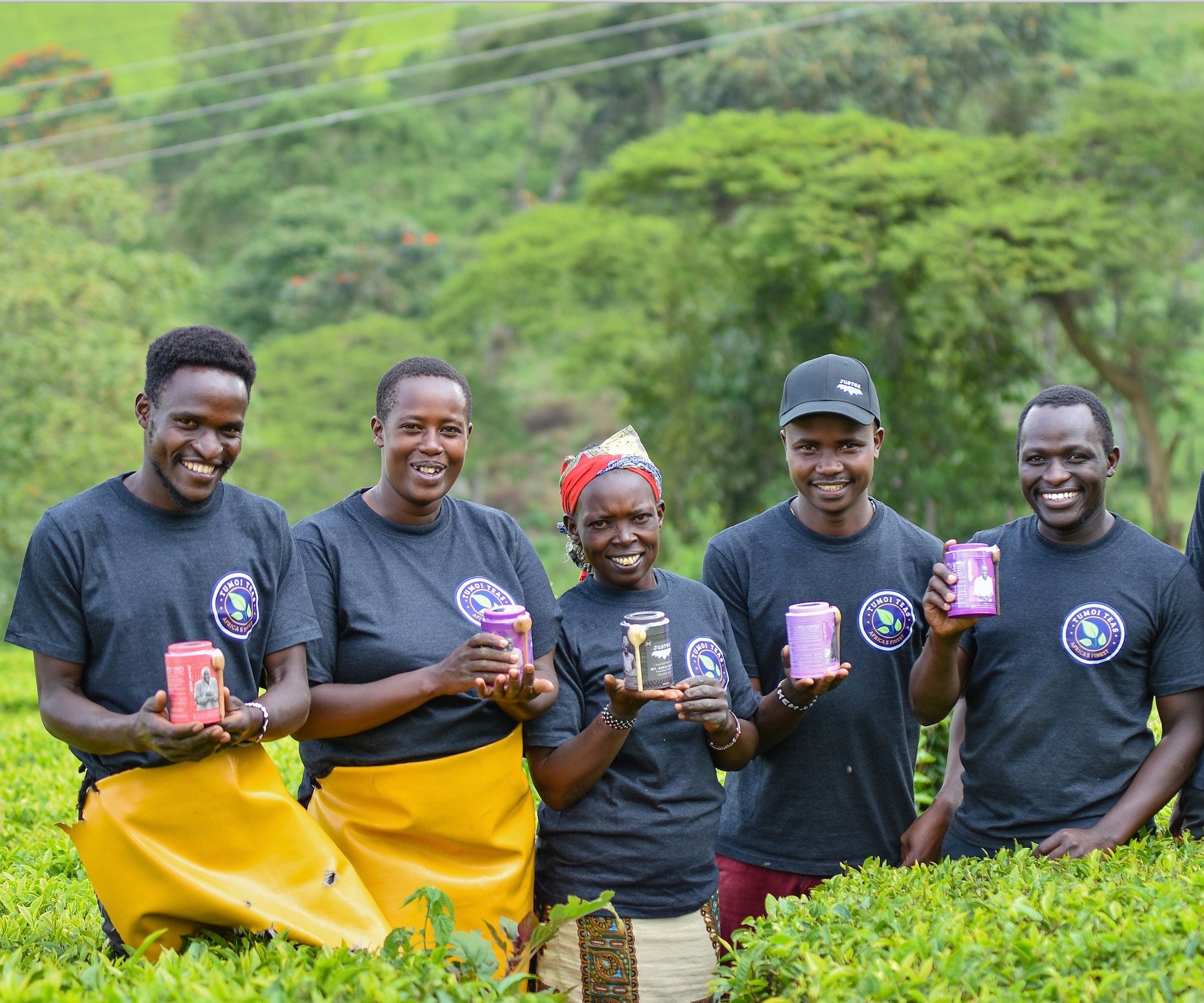 Our Chamomile Dream comes direct from the source. This ensures that profits stay in the tea farming communities, and that you get the freshest, purest, most delicious tea possible.
Enjoy a cup of Chamomile Dream, just how you like it.
Loose Leaf or Pyramid Bag Tea
Get high quality Chamomile Dream however you like it. Our teas come in 100% recyclable or reusable tins and pouches. Our pyramid tea bags are plastic-free and compostable (in under 3 weeks!)
Love the flowers
Very lovely mild taste. No fuzzy tongue as some camomille teas cause.
High quality. Love it
I fell in love since day one. The tea smells and tastes soooo good. I used to go from brand to brand at the supermarket but now I'm sticking to this one. Love the company story and the product itself!!!
Gentle sleep
This is a nice tea blend for those nights that I may have trouble getting to sleep. I wake up feeling refreshed and not drowsy or groggy. Wonderful taste.
Sooo good
Loved the taste. The camomile is potent!
Best chamomile tea I have had!
This is the most flavourful chamomile tea I have had. Perfect for an end of the day tea