Steep a cup of our top-selling, favourite Purple tea
Purple Rain Flavour Notes
Bright & Lively Tropical Fruit & Hibiscus.
😋 Flavour Notes
☕ Caffeine Level
🌿 Ingredients
🫖 Steeping Instructions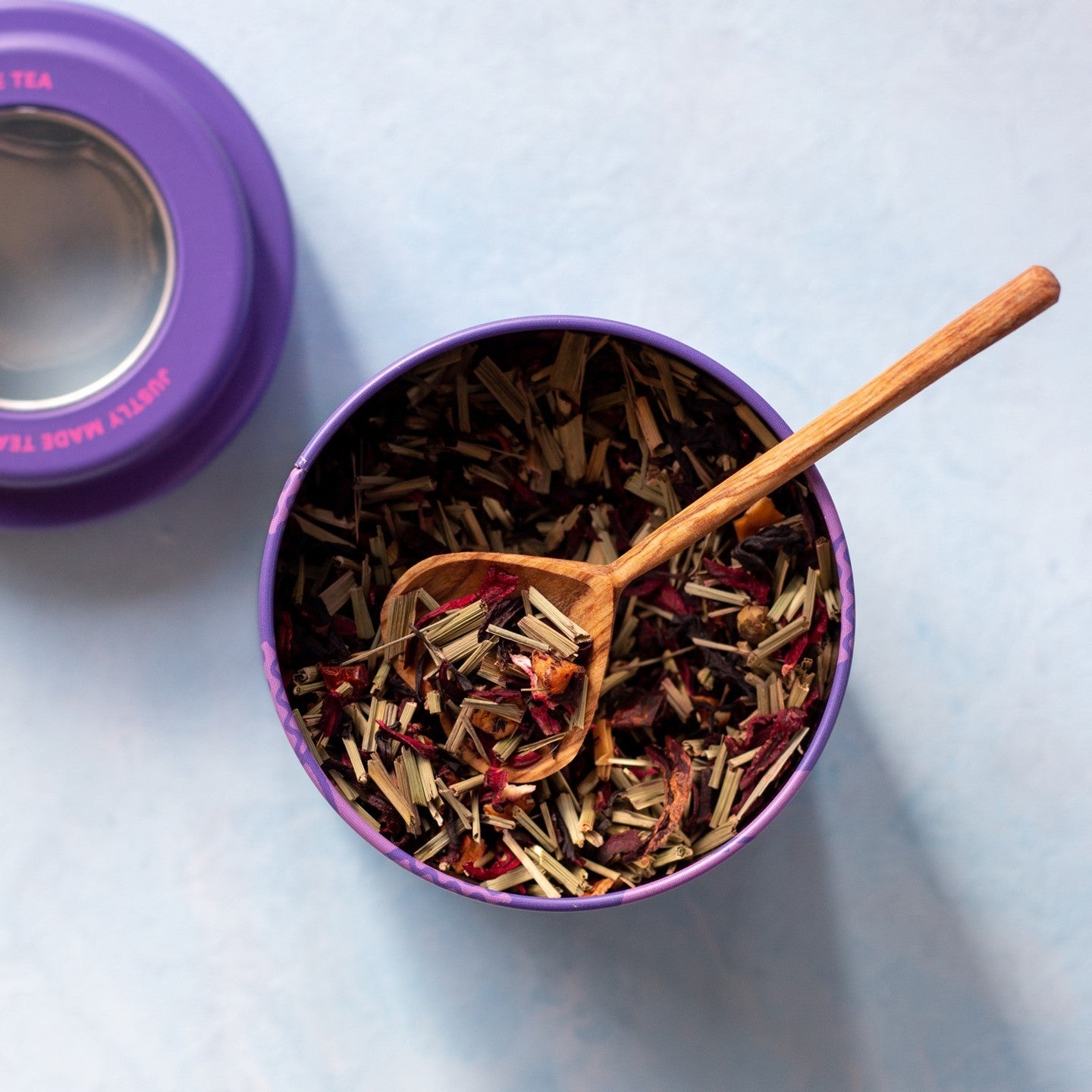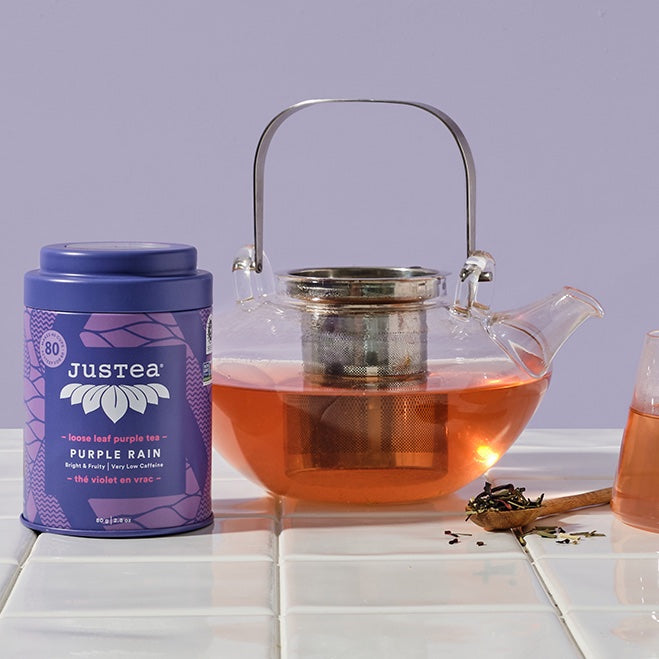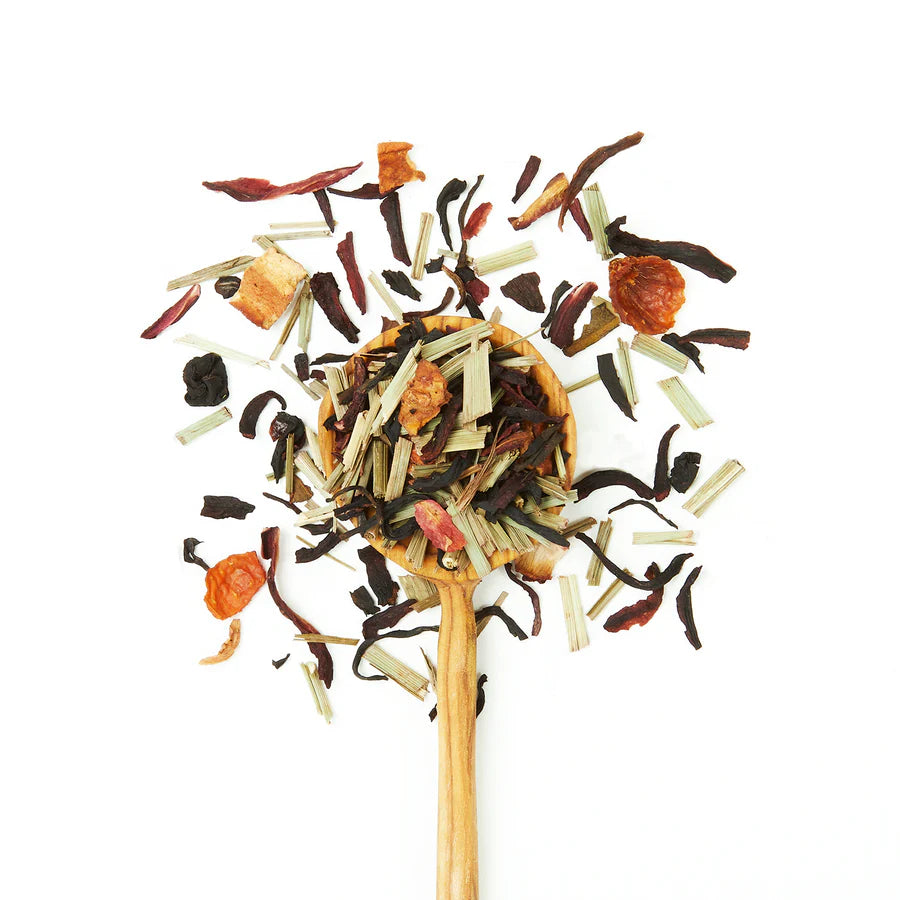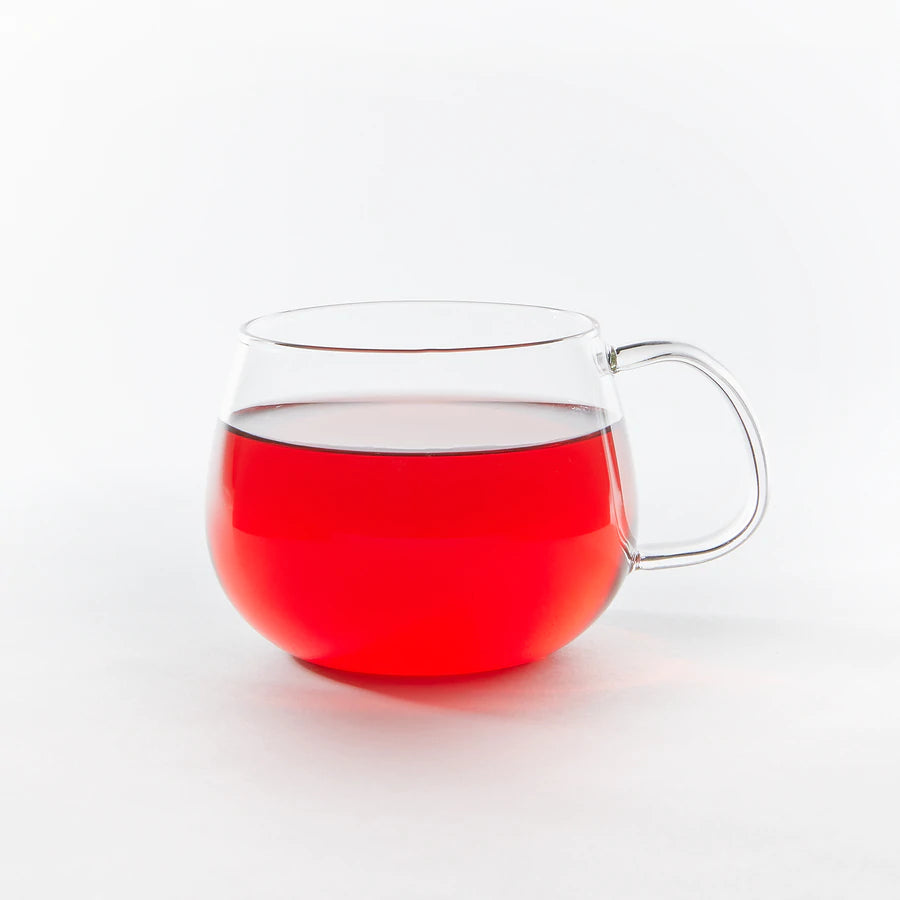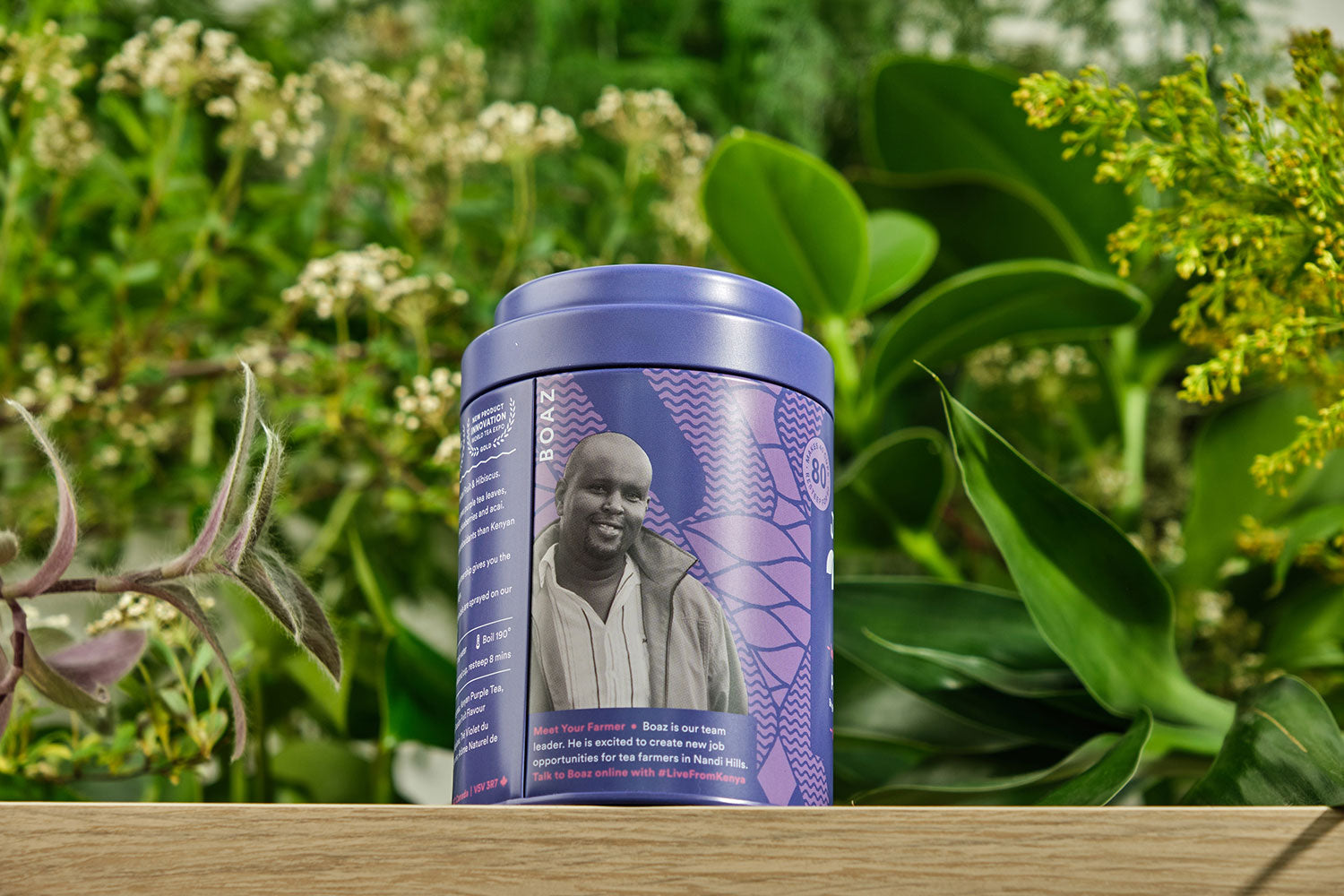 Meet Your Purple Rain Farmer
Boaz is our team leader. He is excited to create new job opportunities for tea farmers in Nandi Hills. At JusTea, we're dedicated to fairly traded and farmer-direct tea benefiting Kenyan farming families with fair wage and steady employment opportunities.
Meet all the farmers
JusTea Stands for Justly Made Tea
Hand-Picked, Whole Leaf Tea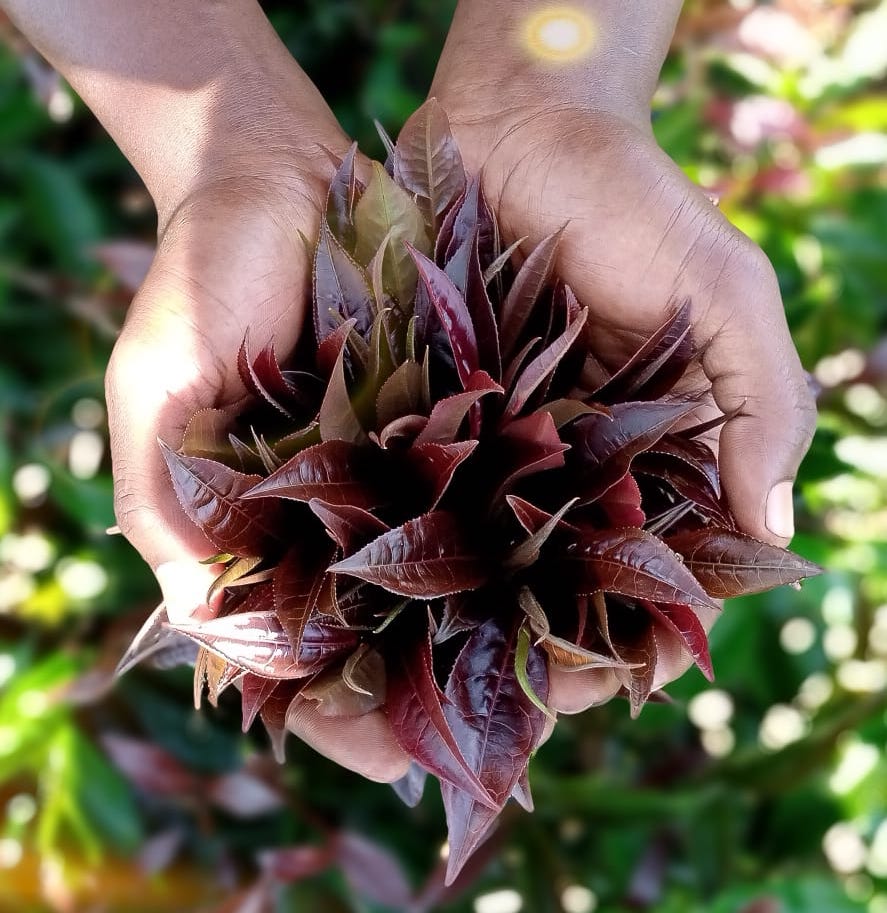 Great tea starts with great leaves. By intentionally hand-picking whole tea leaves, we ensure a top-quality, totally delicious cup of Purple Rain.
Organically Grown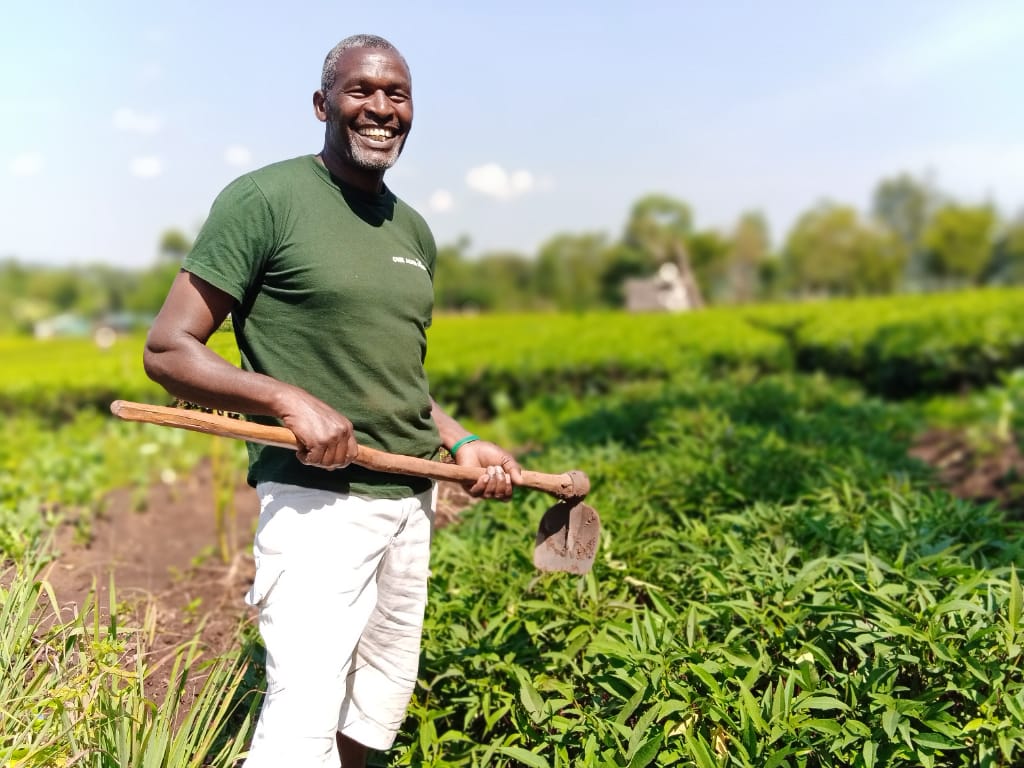 The use of unsafe chemical pesticides damages soil, the plant, and is consumed by the tea drinker. We avoid all that by encouraging regenerative agriculture, organic fertilizers, and bio-diversity in the tea gardens.
Fair-Trade & Farmer-Direct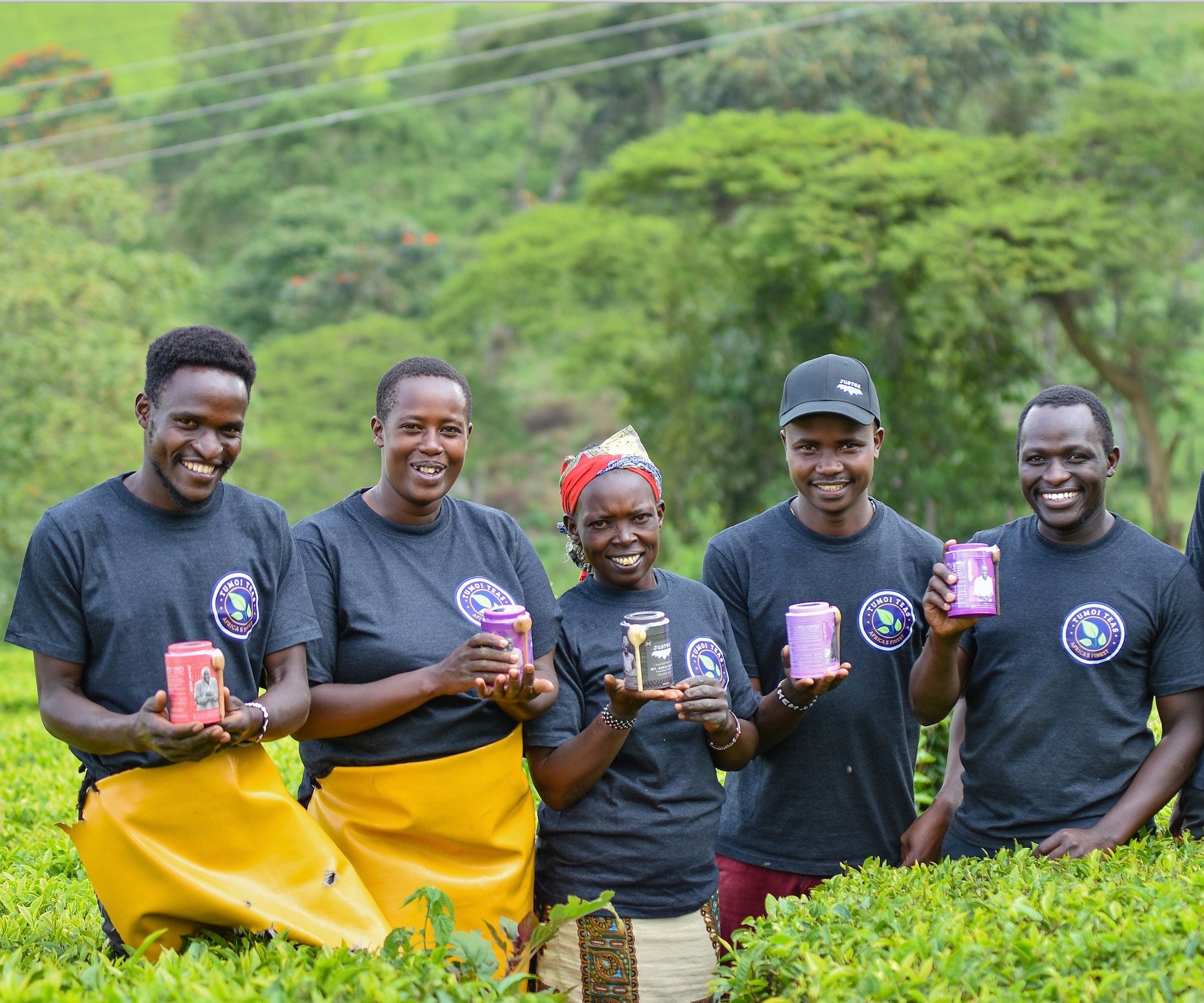 Our Purple Rain comes direct from the source. This ensures that profits stay in the tea farming communities, and that you get the freshest, purest, most delicious tea possible.
Enjoy a cup of Purple Rain, just how you like it.
Loose Leaf or Pyramid Bag Tea
Get high quality Purple Rain however you like it. Our teas come in 100% recyclable or reusable tins and pouches. Our pyramid tea bags are plastic-free and compostable (in under 3 weeks!)
I loved the purple jazz tea
Great tea
The tea is great as usual. I just needed a larger than the sample I had. The S&H cost and process to get was a little to much for me.
Delicious
I saw someone on Instagram with this blend and decided to give it a try. I love the flavor and the color is beautiful.
My new favorite
I love Purple Rain tea! It's my go-to, I drink it just about every day. I've even tried it over ice. I was intrigued by the concept of "purple tea" and decided to give it a try. There are prominent flowery notes that are present but don't overpower the tea. The blend is just perfection in my opinion. I've only recently discovered this brand, and I'm a fan. I highly recommend it.
Wonderful flavor
We love the herbal tea called Purple Rain. It is light, fresh, fruity and delightful to drink.